The summer is the perfect time to get away. The heat of the season provides a natural excuse to get out of town, and the end-of-season discounts encourage you to start packing your bags.
While Colorado is great for snow sports in winter and hiking in spring, summertime brings its own perks: balmy weather, little traffic, plenty of sunshine, comfortable temperatures, and vibrant scenery.
Here are 5 ways to savor summer in Vail.
1. Hiking During the Summer in Vail
Hiking is a favorite activity in Vail. In fact, some trailhead parking lots have become so overused that they have been shut down to protect the area.
You can still reach many trailheads, though, with Vail's Bus to Hike program. Vail has a free, easy-to-use bus system that transports guests throughout Vail Village and nearby Lionshead, as well as out to several outlying trailheads.
One example is the Booth Lake Trailhead, which is closed to parking for the summer but easily reached via the town's free bus system.
Booth Falls is one of the most popular hikes in the valley, due to stunning views of mountain peaks and aspen forest, and a gorgeous rushing waterfall at the top.
The 4.2-mile hike is steep at times, and good hiking shoes are required, but the views are worth it. Take a picnic lunch in your backpack and spend a half-day there.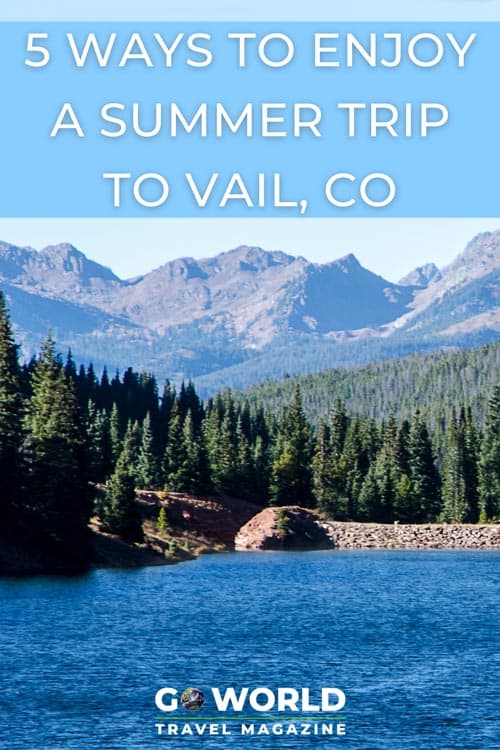 2. Biking in Vail
If biking is more your speed, Vail has plenty of options. If you're an adventurous mountain biker, Vail Ski Resort has miles of adrenaline-pumping mountain trails via the Eagle Bahn and Gondola One.
If you prefer a gentler ride, you can rent a bike or e-bike at one of the many bike shops in Vail Village, Lionshead or West Vail and hit the Gore Creek Trail.
The paved recreational trail follows the river from East Vail to West Vail and beyond. The views are stunning, and it is a fun, family-friendly way to explore the area.
3. Fly Fishing During the Summer in Vail
Speaking of fun on the river, fly-fishing is another popular summer activity in Vail. These Gold Medal waters draw everyone from skilled fishermen to first-timers.
Gore Creek Fly Fisherman is Vail's oldest fly-fishing shop, and their guides know the region well.
After outfitting you with everything you need for a day on the river, they'll take you to the best spots for a guided wading trip or even a float trip. Kayakers and standup paddleboarders also use the rivers in the summer.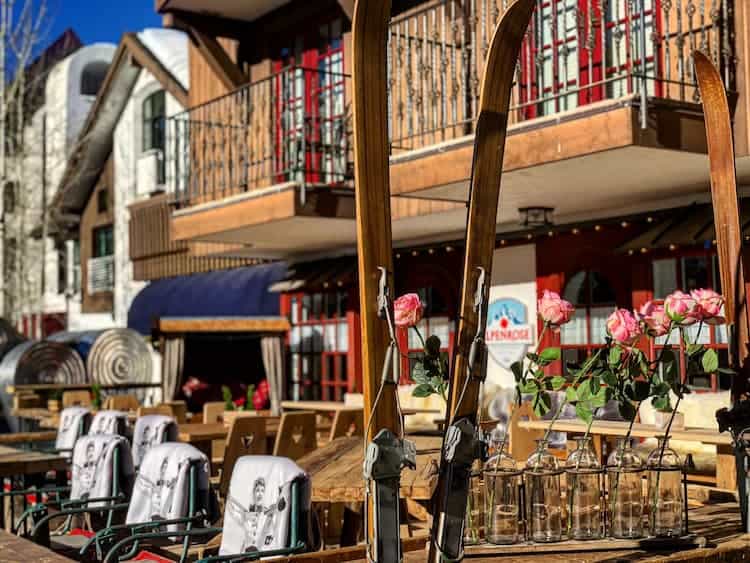 4. Explore Vail Village and Lionshead
There are two main Austrian-inspired villages at Vail Resort – Vail Village and Lionshead. Both are filled with boutique shops, pubs and top restaurants, and easily explored on foot or by bus.
One tip – it's best to make a reservation if you'd like to dine in area restaurants.
5. Eat Out in Vail
The Alpenrose Vail, a German restaurant in Vail Village, is an icon in the region. For some 47 years, it has served up hearty Austrian, Swiss and German fare to diners in Vail.
Using reclaimed wood from a farmhouse in Switzerland, the interior has a cozy rustic feel. The restaurant serves classic favorites, like Swiss fondue or Austrian Wiener Schnitzel, but with a modern twist.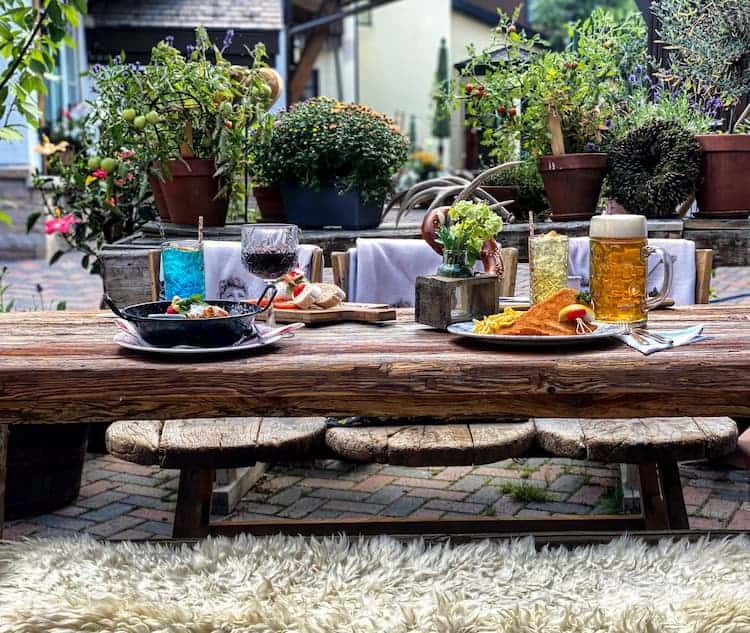 Where to Stay in Vail
There are many places to stay in Vail, from Airbnbs to smaller boutique hotels to luxury resorts. The Antlers at Vail is a condominium resort located along the creek in Vail's Lionshead neighborhood.
Each condo, from studio to 4-bedroom unit, has a fully equipped kitchen, balcony, fireplace, and living room, making for a comfortable home-away-from-home experience.
In the winter, Antlers at Vail's mountainside location is a convenient base for skiers. In the summer, its location might be even more magical. Watching the sun move across the mountains while enjoying morning coffee on your balcony in the cool mountain air is something quite special indeed.
Book This Trip
Start planning your Rocky Mountain adventure to Vail today. Check out hotel and VRBO reservations, the best hikes nearby, local restaurant reviews and more through Travelocity and TripAdvisor. When you're ready to plan you're flights go to Kiwi for airline deals and car rental options.
See our Colorado Travel Guide for more resources.
Interested in learning about some of Colorado's other mountain towns? Check out our articles for Steamboat Springs, Glenwood Springs, and Estes Park.
Or if you want to visit a town with a western flair that is accessible from Denver or Boulder, try out Golden, Colorado. Check out our guide of 5 Free Things to Do in Golden.