TSA PreCheck or CLEAR? Which traveler program is best?
There's nothing worse than rushing to the airport only to discover a huge line to get through security. The wait and security process can be frustrating, which isn't a good way to start your trip.
Happily, there are several traveler programs that can help you breeze through security at American airports – TSA PreCheck and CLEAR. For international travelers, Global Entry can make going through immigration and customs a snap.
All three programs can make airline travel easier, and they each have their own advantages. So what are the differences between Clear, TSA PreCheck and Global Entry?
Best Tips & Tools to Plan Your Trip
What is CLEAR?
CLEAR is a pass that allows travelers to go through airport security in 5 minutes or less at airports across the US. CLEAR members use dedicated lanes to bypass airport security lines by using biometrics (iris scan and fingerprints) to validate their identity.
Who Can Apply to Become a Clear Member?
Anyone aged 18 or older who has a valid US Driver's License, US Passport, US-issued Permanent Resident Card, US Military ID or State Issued ID can apply to become a CLEAR member.
What Does Clear Cost?
The rate for CLEAR membership is $189 per year, with an additional $60 per family member (children under 18 receive free access with members). You can also pay monthly instead.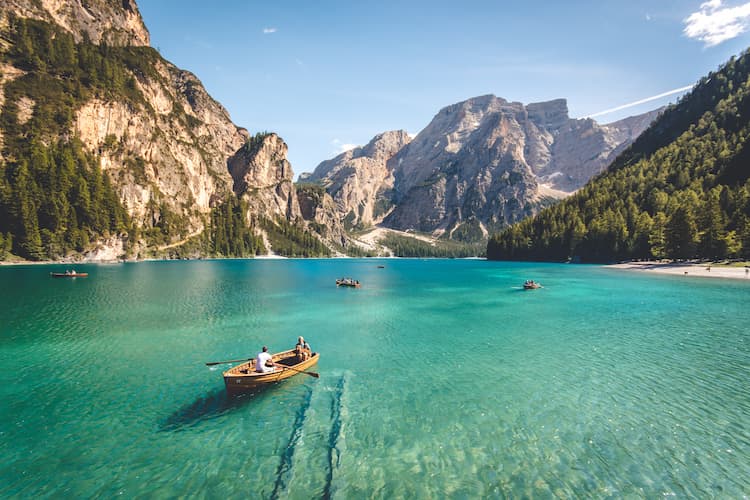 How Do I Apply to Become a Clear Member?
You can apply online at clearme.com. After applying online, visit a CLEAR enrollment center and complete the process in person. You'll receive an iris and finger scan. All you'll need is your driver's license or valid ID. One you have completed in-person registration, you can use the CLEAR lane immediately.
What Airports Participate in the CLEAR program?
13 U.S. airports: Austin, Baltimore, Dallas, Denver, Houston (both George Bush Intercontinental and Hobby Airport), Las Vegas, Miami, Orlando, San Antonio, San Francisco, San Jose, and Westchester County (New York) Airport.
What is TSA PreCheck?
TSA PreCheck is another popular known traveler program. TSA PreCheck costs $78 for five years and $70 to renew, so it's a bit cheaper than CLEAR. This means that TSA PreCheck lines have grown in the last year, but it's still a much faster way to breeze through security.
How Do I Enroll for TSA PreCheck?
You can sign up online and then make an appointment for an in-person interview at a TSA PreCheck office at a local airport. Your fingerprints will be taken for the application. Once approved, you will be given a TSA PreCheck number.
How Does TSA PreCheck Work?
When you book your flight with a participating airline (see below), simply add your TSA number to your booking. Your resulting boarding pass will say "TSA PreCheck". This allows you to go through the TSA PreCheck security line. You won't have to remove your shoes, take out your laptop, take out your liquids or remove your coat or belt. The line usually moves quickly.
What Airlines Participate in TSA PreCheck?
Air Canada, Alaska Airlines, American Airlines, Delta Air Lines, Hawaiian Airlines, JetBlue Airways, OneJet, Southwest Airlines, Sun Country, United Airlines, US Airways and Virgin America. According to the TSA, there are currently dedicated PreCheck lanes at more than 200 airports, nationwide.
What is Global Entry?
If you travel internationally, then you'll want to apply for Global Entry. Global Entry includes the benefits of TSAPreCheck, plus all the benefits of Global Entry. (In other words, when you enroll in Global Entry, you're automatically enrolled in TSA PreCheck.)
Global Entry is a trusted traveler program created by U.S. Customs and Border Protection (CBP) that allows expedited clearance for pre-approved, low-risk travelers arriving in the United States. Travelers must be pre-approved for the Global Entry program, and all applicants go through a background check and in-person interview before enrollment.
Who Can Apply for Global Entry?
Global entry is available to US citizens or permanent residents.
How Does Global Entry Work?
Going through immigration and customs when re-entering the US is much shorter with Global Entry. Before picking up your luggage, simply head to the Global Entry kiosks, skipping the long lines for immigration.
At the Global Entry kiosk, provide your passport or U.S. permanent resident card, place your fingerprints on the scanner for fingerprint verification and complete a customs declaration. The kiosk will issue a transaction receipt and direct you to the baggage claim and the exit.
How Do I Apply for Global Entry?
You'll follow an enrollment process similar to TSA PreCheck. Simply enroll online, and then follow up for an in-person interview at a Global Entry Enrollment Center. Be sure to bring your valid passport and one other form of ID. Keep in mind that it can take some time to schedule an interview, so get started on the process way ahead of your trip.
Can I Upgrade a TSA PreCheck Membership to Include Global Entry?
Unfortunately, there's no way to upgrade from TSA PreCheck to Global Entry at a reduced cost. This means you'll have to go through the normal enrollment process for Global Entry.
Where is Global Entry Available?
There are almost 60 airports that offer Global Entry – and 16 of them are non-US, including the below:
Abu Dhabi International Airport (AUH)
Aruba – Queen Beatrix International Airport (AUA)
Calgary International Airport (YYC)
Dublin Airport (DUB)
Edmonton International Airport (YEG)
Guam International Airport (GUM)
Halifax Stanfield International Airport (YHZ)
Montreal Pierre Elliott Trudeau International Airport (YUL)
Nassau – Sir Lynden Pindling International Airport, Bahamas (NAS)
Ottawa Macdonald-Cartier International Airport (YOW)
Saipan International Airport (SPN)
San Juan-Luis Muñoz Marin International Airport (SJU)
Shannon Airport (SNN)
Toronto Pearson International Airport (YYZ)
Vancouver International Airport (YVR)
Winnipeg James Armstrong Richardson International Airport (YWG)
What Does Global Entry Cost?
The cost for a 5-year membership in Global Entry is $100.
Inspire your next adventure with our articles below:
Latest posts by Janna Graber
(see all)