Perhaps you're thinking about doing a stint as a volunteer English teacher abroad? And maybe you're considering India as a destination?
If so, I'd like to share my recent experience with you working as a volunteer in the lively town of Dharamsala, which abounds with local Indians, Tibetan refugees and global tourists, and is also the home of His Holiness the 14th Dalai Lama.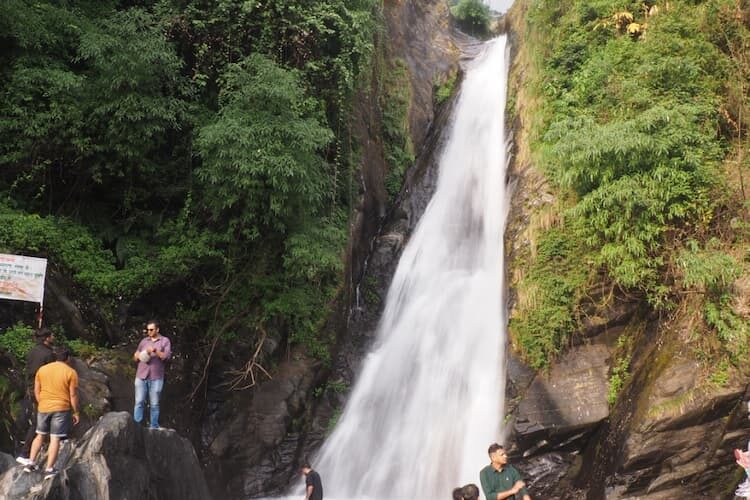 Volunteering in India
First, a little about me and what brought me to the highlands of India. I'd been sort of sitting around the US not doing much post-pandemic, and after a while I had a strong desire to get back on the travel circuit (before that I'd been traveling, on and off, for several years), but I wasn't sure if just going to Thailand, for example, and chilling out for an undetermined period would be the wisest use of my time.
Teaching English in India
Thinking it might be better to do something more productive, I scoured ESL websites (such as Dave's ESL Café and KOTESOL) for jobs abroad, eventually coming across one that sounded intriguing but wasn't for pay – a position teaching English to Tibetan refugees for three months in Dharamsala.
As I'd long been interested in Buddhism and had recently learned more about the tragic and disturbing history of Tibet (after reading a book called Man of Peace: The Illustrated Life Story of the Dalai Lama of Tibet), it seemed like a good opportunity as well as a way to possibly help other people. 
And though I was wary of taking a job halfway around the world that would return me no income, since the commitment was only for a few months, I already had a small savings, and India was reputed to be a pretty cheap place, I decided to go for it.
India Is Very Affordable
I haven't regretted that decision in the least, one reason being that India is quite cheap. But besides that, by teaching as a volunteer I've gotten to know and have been able to assist a unique group of people, while also living in a remarkable place. 
McCleod Ganj, the town where I'm staying (also known as 'Upper Dharamsala'), is located high up on the slope of a mountain and surrounded by trees and gorgeous views of the valley below, and it's inhabited by a diverse array of people – Indians, Tibetans monks, nuns and laypeople, and tourists from all over the world.
On the streets, you'll find everything from Tibetan handicraft stalls and Indian, Tibetan and Italian restaurants to Buddhist monasteries, a plethora of hotels and even a cable-car station.
The Weather in Dharamsala, India
Also, given the higher altitude, the weather here is milder than other parts of the country and the town is sometimes covered by a thick white fog that somehow adds to the mystery of the place. (However, if you happen to come here in the colder months be prepared – it can get chilly and the heating systems of many hotels are limited!).
Apart from the fascinating environment of Dharamsala (which also includes the opportunity to attend teachings by the Dalai Lama — something I've been fortunate to have done twice while here), the most rewarding aspect of being a volunteer teacher is surely the classes and the students themselves.
My Students
All of my students are refugees from Tibet (about half are monks), and they all seem to have similarly harrowing backstories (such as having left their family behind with no clear way to return and see them again, etc.).
However, in spite of this they're generally kind, engaged and eager-to-learn – qualities that make my job easier. For me, it's an opportunity to make new friends and learn more about their distinct culture, while simultaneously helping lessen whatever suffering they may experience in the future (as people without a country of their own) through teaching them useful language skills.  
Additionally, the charity I work for is well-organized and supportive, supplying textbooks for the classes and guidelines about what to teach, as well as a free lunch every day to its employees. It also periodically organizes day trips and picnics for the staff so that we can get to know each other and the area better.
Day to Day Expenses in Dharamsala
About the expense of living here – like I mentioned – by US standards, I'm not paying a lot on a day-to-day basis. For instance, my hotel room (which has a fairly comfortable mattress, a desk, a quasi-kitchen area and a balcony, as well as restaurant service, Wi-Fi and free cleaning, etc.) costs me only about $11 per night.
And while that's definitely an affordable rate (for me), if you're on an even tighter budget there are other options – I've seen multiple rooms here available from about $70 to $120 per month, but with a more spartan interior and less amenities.
Food in Dharamsala
In terms of food, I usually shell out $5 dollars or less on (decent) meals at restaurants, while the free lunch served by the charity I work for lowers my food bill even further. (Side note: Though I did have some stomach issues when I arrived – no doubt related to the food and water – they largely disappeared after a week or so as my digestive system got used to the environment.)
Also, as there isn't much of a party scene here (as far as I can tell), and I don't always have a lot to do socially, I don't spend much money on other things.
And one of the best parts of being a volunteer English teacher? It's the flip side of not getting paid – your stay is flexible. In other words, if you're unable to commit to an entire three-month session, it's OK to leave a little early (as I'll be doing).
Obviously, you'd have to clear this with the school before you start, and generally you'll be expected to commit for at least one month to give the students some classroom stability.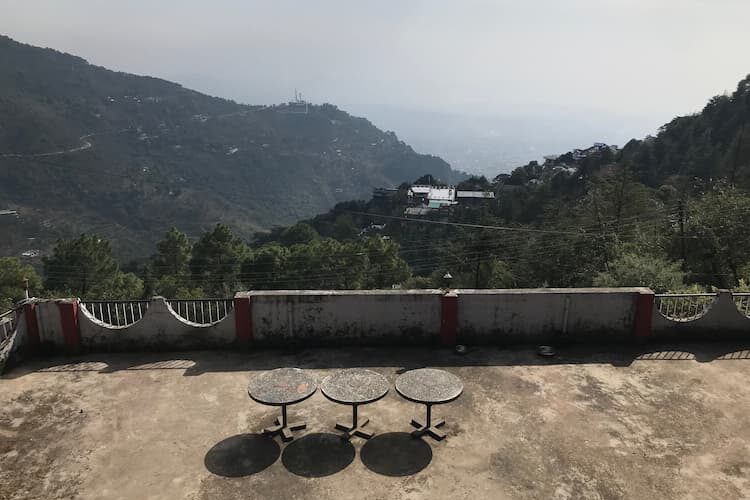 In conclusion, if you're thinking about volunteering to teach abroad in some 'exotic' place but are hesitant about taking the plunge, I'd say go for it.
Of course, before you decide to do anything you should do some research about the available options and plan your stay properly, but all that's required for that is some motivation and access to the internet.
Afterward – who knows? – you may find yourself on a plane bound for a place you never thought you'd go, to meet people you never thought you'd see. In other words, you'll be embarking on a genuine adventure, and you'll get to help other people in the bargain!
Inspire your next adventure with our articles below:
Author Bio: Christopher Heise grew up in the USA, but he's spent the past 15 years or so traveling and working abroad. He's taught ESL, either as a paid employee or volunteer, in Germany, Venezuela, Taiwan and India, and he once had the surreal experience of celebrating his birthday on a different continent for four consecutive years. Also a freelance writer and editor, his work has been published in Indie Shaman, The Traveller Trails and other magazines.