The USA is home to many of the world's top tourist destinations. But for you to catch a glimpse of what nature has to offer on this amazing continent, it's important to get a visa that will act as your permit to visit the USA. While luck plays a role in determining whether you get the EVUS form or not, the following visa interview tips will increase your chances of acquiring the US visa as a first applicant.
Research the list of questions
Before the interviews, it is important that you come up with a series of frequently asked questions and practice your answers over and over again. All you need to do is sit in a quiet room and imagine that you are in the interview situation. This will ensure that you provide accurate and detailed answers during the real interview
Document preparations
There are a number of documents that you will be required to present during the interview, and it's important that you organize them in the most appropriate order. Make sure that all the documents are included as indicated. You need to provide very honest answers during the visa application process to increase your chances of getting the visa. Improper documentation or presenting incomplete documents can reduce your chances of getting the visa.
Order of documentation
If it was stipulated that the documents should be arranged in a certain order, ensure that you follow this order when filing the documents. You also need to remember every folder where you keep these documents. If you are supposed to show certain documents during the interview, it will be easy to retrieve if you have arranged the documents in a professional and systematic way. Considering that the interview will take at most three minutes, you wouldn't want to spend half of this time looking for a single document and skip answering important questions as far as your visa application is concerned.
Dressing matters
What's your preferred dress code? Well, just like any other interview, you will be required to dress formally. This will go a long way in portraying yourself as a focused and ambitious individual who knows exactly what they want. Americans are also cautious when it comes to dress codes, and considering that the consular officer will be American, you wouldn't want him to make judgements based on what you wear.
Knowledge of English
Since the interview will be conducted in English, it's important that you have some basics on the English language. If you know that your communication in English is poor, start practicing as soon as possible. But this does not mean that you have to make a whole speech in the English language. All you need to do is come up with a series of frequently asked questions on the interview and find relevant responses in English.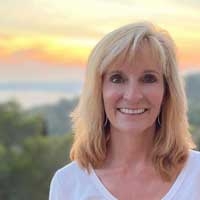 Latest posts by Janna Graber
(see all)