I fell in love with him almost instantaneously. His coal-black eyes glistened in the light of the low-horizon sun, while his broad smile stretched from ear to ear. His embrace was warm, yet enticing, as if to say, "Take a chance."His jaunty rainbow sash was complemented by the fire-engine red of his stocking cap. We briefly exchanged names: his was Bonhomme. "Bonjour and welcome to Québec!" the snowman said as he hugged me, making me feel ever so special.
It's easy to love Bonhomme, the mascot of Carnaval de Québec, the largest winter carnival in the world. The annual event starts the last weekend of January and continues for two weeks.
Loosely translated, the "good man" from Québec is the living incarnation of the snowmen that have enchanted Québec's children for generations.
Bonhomme has been the event's ambassador since 1955, when the carnival was first celebrated in Québec. He heralds the countless pleasures of winter in a historic city that is blanketed with European panache.
Each year, more than a million participants converge for a celebration that makes the cold of winter downright fun for everyone. I stayed warm with a plethora of activities to choose from.
The festivities start with a grand opening ceremony. There are musical celebrations of "fire and ice," night parades, sled runs, snow-sculpture events and figure skating shows. The brave can even take a "snow bath," clad only in a bathing suit.
Or you can participate in horse-drawn sleigh or dogsled rides, skijoring competitions — in which skiers are pulled by horses — snow rafting and ice fishing on the Plains of Abraham, a 264-acre (1 km2) site that was developed by the National Battlefields Commission to commemorate the battles that were fought in Québec.
There was never a dull moment. As I hung my fishing pole over one of several holes in the ice, I did not wait long for the gentle tug that told me I had snagged dinner. After friendly event staff helped unhook my 8-inch (20 cm) trout, I noticed a sign that asked for donations to a local food shelter; this is where my fish went.
My friend and I, however, made our way to a sugar shack for a maple treat. We tasted taffy on snow while reminiscing about the 1963 pop-rock song Sugar Shack, by Jimmy Gilmer and the Fireballs. "So this is what it's all about," I mused silently as I enjoyed my sweet treat.
My favorite was probably the giant table soccer game in which I was tethered with my teammates to a horizontal pole, which served to unite our movements as well as punish our independence.
Lacking the agility of my younger team members, I more than compensated with a few clever blocks of the "foosball" — a large, but airy, ball that had a mind of its own. Unfortunately, we lost. But the belly laughter of all players and new friends more than assuaged the temporary sting of defeat.
Amid a sea of red ski jackets, I eagerly watched dogsled races in the street while sipping Caribou, a feisty alcoholic beverage blended from brandy, vodka, sherry and port that has been popular since the first carnival. It seems to me that it is more an acquired taste, but I confess that it grows on you, especially after you have downed a few.
Overlooking the Saint-Lawrence River, the Fairmont Le Châ teau Frontenac is not merely a hotel in the heart of Old Québec; the Frontenac evokes the quintessential mystique, romance and culture that mark a world-class city.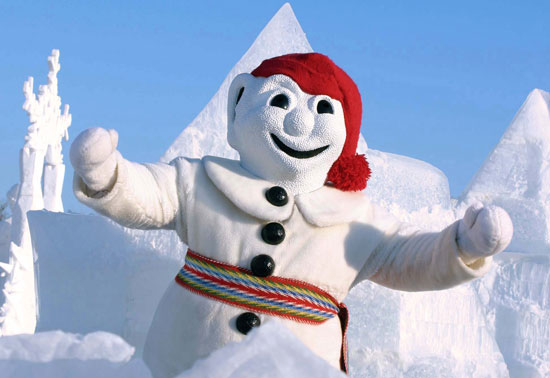 William Cornelius Van Horne, general manager of the Canadian Pacific Railway, began building the hotel for railroad travelers in the late 19th century. He hired New York architect Bruce Price, who drew on the architectural styles of the Middle Ages and the Renaissance. The hotel was named after the flamboyant French governor Louis de Buade, count of Frontenac, who guided the New France colony from 1672 to 1698.
Numerous nobles and luminaries have stayed at the hotel, including King George VI and Queen Elizabeth, Princess Grace of Monaco, Charles de Gaulle, Ronald Reagan, Charles Lindberg, Alfred Hitchcock, Montgomery Clift. And now it was me who entered Québec's famous hotel.
A gentleman sporting a handlebar mustache greeted me at the reception desk. Shortly after, I met a vintage-style hostess, "Rose." Dressed in cherry red with a matching plumed hat, she can recite the history of Le Château Frontenac, relating tomes of interesting facts about this world-renowned landmark.
A weekend celebration of snow and ice in Québec is anything but cold. I was warmed by the friendliness and hospitality of this eclectic city and her people. Through the fog of my breath, I saw that everywhere there was a celebration of life, of the joy of living, or the "joie de vivre." Embracing Bonhomme, I vowed to return.
If You Go
Le Carnaval de Québec (Winter Carnival)
866-4-CARNAVAL
www.carnaval.qc.ca
Québec City Tourism
418-641-6654
www.quebecregion.com
Destination Québec
www.bonjourquebec.com
Where to Stay in Quebec City
Fairmont Le Château Frontenac
418-692-3861 or 800-441-1414
www.fairmont.com/frontenac
Hilton sur Vieux-Québec
418-647-2411 or 800-HILTONS
www.hiltonquebec.com
Where to Eat in Quebec City
Restaurant Au Parmesan — Italian and French cuisine in Old World surroundings
418-692-0341
www.restoquebec.com/parmesan
Café Buade — try breakfast at the oldest restaurant in Québec City (since 1919)
418-692-3909
Restaurant la Crémaillère — gourmet cuisine in the heart of the old city
418-692-2216
www.cremaillere.qc.ca
VooDoo Grill — discover the delectable tastes and outstanding world cuisine of chef Carl Murray
418-647-2000
www.voodoogrill.com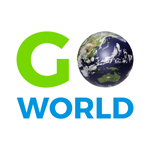 Latest posts by Go World Travel Magazine
(see all)