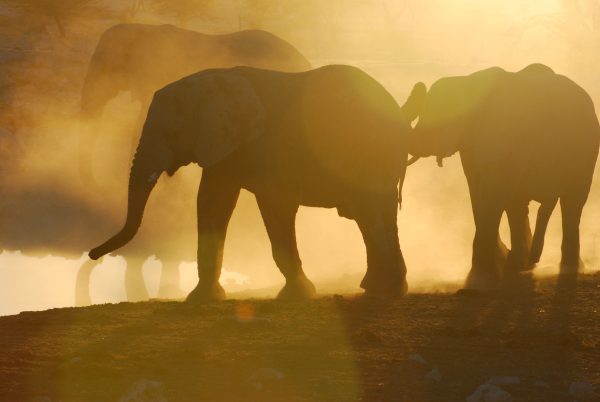 Namibia is a land of red dunes, dirt roads and eerily quiet coastal stretches. There's space to breathe, to reconnect with nature. But as I ventured through the country on a 4×4 camping trip that took me from town to desert, I discovered that Namibia is even more than that – it's supernatural.    
Travel in Namibia
While traveling in Namibia, I liked looking out the car window. Watching the landscape go by in a soft blur of green and yellow and tawny brown while my mind drifted over random thoughts was a peaceful way to while away the time.
But when a warthog emerged from the bush and attempted to cross the road, all hell broke loose in our vehicle. An emergency stop wasn't easy with a caravan attached to our 4×4, and no one wanted to see Pumba get flattened. A moment later we exhaled simultaneously as the warthog reappeared and scuttled to a halt on the other side of the road, as if that whole ordeal hadn't happened.
Welcome to Namibia.
We had left Cape Town three days ago, yet with kamikaze warthogs on the loose, it already felt like we were worlds away. Traveling more than 5,000 kms from Cape Town to Etosha National Park and back again – with plenty of breath-taking destinations in between – and involving many a rutted road, including desolate otherworldly landscape and a close encounter with a jackal, this 17-day trip would show just why Namibia is likened to a foreign planet that intrepid travelers return to over and over again.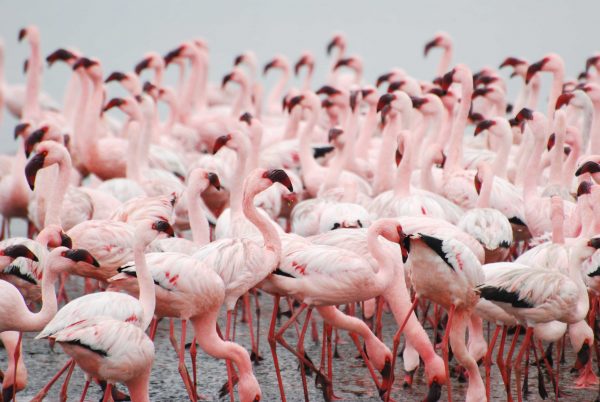 On the Road: Grünau & Windhoek
The day before, my parents and I had traversed the Noordoewer border post, which forms a barrier between South Africa's N7 and the B1 of Namibia. It's a weird feeling, crossing into another country by road. When travelling by aeroplane, the time spent in the air signals the gap between point A and B, yet the road doesn't yield quite the same effect.
The flora changed gradually as time passed and the transition into Namibia – completed on the same day we left Cape Town – was seamless, save for some forms and a stamp of the passport.
However, as soon as Noordoewer was replaced by a grey-brown landscape dotted with nothing but large, obscure rocks reminiscent of a prehistoric meteor shower, I knew I'd returned to the familiar unfamiliarity of our neighboring country.
Situated 139 kms north of Noordoewer, a speck of a town called Grünau functioned as our first stop-over, and we booked into the Grünau Hotel as the sun was setting.
The following morning, we got hustling early to be in Windhoek by that afternoon, where another on-the-fly booking was made – this time at an actual campsite. Urban Camp had a rustic feel, but the occasional sound of a passing car reminded me that I wasn't in the bush just yet. It's also conveniently on the same road as Joe's Beer House. With hundreds of empty Jagermeister bottles lining the walls, a dusty bicycle hanging from the ceiling and merry, beer-guzzling tourists at the table nearby, I practically inhaled my Kudu steak.
Continued on next page