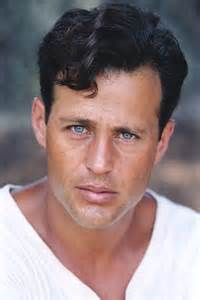 As a kid growing up in Melbourne, Louis Mandylor quickly learned one thing about the city's tight-knit Greek community: it was impossible to keep anything a secret.
"Everyone knew everyone else and they all talked," Mandylor says. "I'd show up for soccer practice and my coaches would know everything I had done the night before."
Louis Mandylor Movies
Mandylor, a professional soccer player turned actor who played Nick Portokalos in the 2002 blockbuster hit, "My Big Fat Greek Wedding," is one of the 300,000 Greek-Australians who call Victoria's state capital their hometown.
He reprised his role as Nick in the beloved Portokalos family in "My Big Fat Greek Wedding 2" in 2016.
Best Tips & Tools to Plan Your Trip
Greek Culture in Melbourne
Melbourne, where Mandylor grew up, is the largest Greek population outside of Europe. And while Athens may be thousands of miles away, its culture is alive and well here in Australia's second-largest city.
It's not uncommon to hear the clipped sounds of Greek tossed around on the streets, and you'll find tzatziki and baklava sold alongside traditional Aussie favorites like steak and kidney pie at the popular Queen Victoria Market.
Melbourne Greek Precinct
In the Greek Precinct, Lonsdale and Russell streets are lined with coffee shops, delis and shops selling Mediterranean groceries. And in suburban areas like Doncaster or Clayton, many of the signs are in English and Greek.
Such scenes, along with the city's rambling trams, sidewalk cafés and stately architecture, might tempt you to think you're in Europe. There is a dignified air here in Melbourne, perhaps due to the city's eternal love for the arts, reflected in its galleries, museums and cutting-edge fashion design.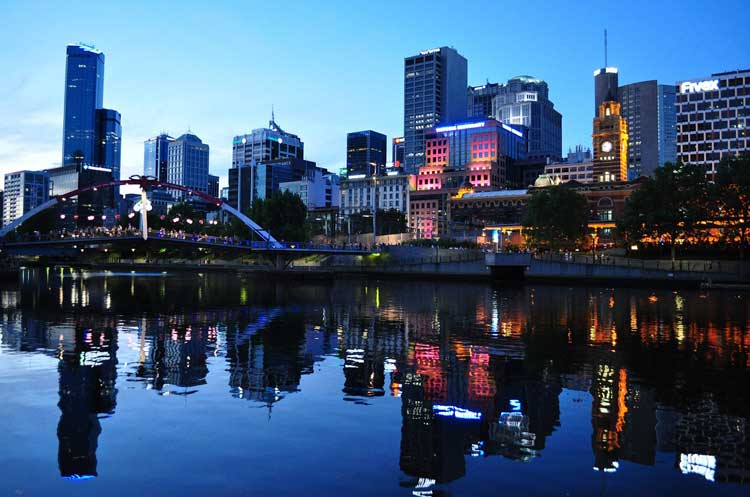 Melbourne (pronounced Mel-bun) has over 3 million people. Greek-Australians are the largest ethnic group in the city, but there is also a sizeable Italian, Chinese, Vietnamese and Lebanese population.
Such international influence has contributed to the city's excellent cuisine and eclectic nature. In fact, Melbourne often claims to be the cultural capital of Australia.
But you don't have to be Greek to enjoy the city's Mediterranean offerings.
Victorians of all nationalities turned out en masse last July to attempt the record for the world's largest Zorba Dance, a Greek dance made famous in the 1964 Anthony Quinn movie, "Zorba the Greek."
Federation Square, Melbourne's main focal point, became a sea of blue and white when more than 1,200 Melbournians, dressed in Greece's national colors, linked arms and snaked their way around the area performing the traditional Greek Butcher's Dance (also known as the Zorba).
Yet while the event demonstrated Melbourne's ties to Greek culture, it was most of all a show of Australian pride. The dance raised over US$ 13,000 for Australian Olympic athletes.
Although most Greek immigration to Melbourne was post-WWII, the town's Mediterranean roots go way back. The Greek Community of Melbourne & Victoria was established in 1897 and is one of the oldest ethnic organizations in Australia.
Antipodes Festival in Melbourne, Australia
Each March, it sponsors the annual Antipodes Festival, a celebration of Greek culture which includes the widely-attended two-day street party. Local artists perform at the event, and popular musicians such as Alkisti Protopsalti are brought in from Greece. Other cultural activities, including art exhibits and a film festival, continue on through September.
"We're a very active community," says Ross Karavis, director of the Antipodes Festival. "There are over 100 organizations here that represent different regions and cities in Greece.
Some are social clubs, but we also have an extensive network of community organizations around the Greek Orthodox Church, such as welfare services, activities for those who are retired, or language classes."
Even though English is the first language for most Greek Australians, many are proficient in Greek at some level. Greek language classes are offered at public and private schools; other children take after-school classes. It's just part of growing up Greek in Melbourne.
"My brother had to attend Greek school, but I refused to go because the teacher was so strict," Mandylor remembers. "But I didn't get out of it, because I had an uncle who visited me once a week to make sure I learned Greek."
Speaking the language at home was also expected. "If I spoke English at the dinner table, my dad would stop me and say, 'Under this roof, you speak Greek!'" Mandylor says.
Louis Mandylor on Growing Up Greek in Melbourne
Such scenes are reminiscent of the family life "My Big Fat Greek Wedding" portrayed.
"The movie had bits of truth that all Greek-Australian kids grow up with," says Mandylor. "The Greek community is loud, rambunctious and always in your business. And yes, we really do have huge lamb roasts," Mandylor jokes.
Although he now lives near Hollywood (his next role is as a soccer player in the film, "The Game of Their Lives"), Mandylor is eager to return to his native Melbourne to produce a film on Aussie Rules football, a unique version of football (players can kick, bounce, catch or punch the ball) that originated in Victoria.
"At times, it was tough growing up Greek in Melbourne," Mandylor admits. "You had to be careful in certain neighborhoods. But that has changed ― Melbourne has changed. It's an international city now."
"Living in the Greek community gave Louis the best of both worlds ― the Greek culture and the Australian community," says the actor's mother, Louise Mandylaris, who was 12 when her family immigrated to Australia. The family spent many a fun weekend at Greek barbeques, fund-raisers and dances, she says.
Ross Karavis also believes that his heritage gave him an additional sense of identity. "Being Greek is not the end-all of my existence, but it did give me a sense of common background with others in the Greek community," says Karavis.
"I was a chameleon who adapted easily to both worlds, getting just as much pleasure from the bad music I listened to with my school friends in the '70s as from the Greek music that I always heard at functions."
Yet while the city's Greek, Italian, Chinese and other ethnic influences all add to its allure, Melbourne is, first and foremost, a truly Australian city ― an ever-evolving town where Aussie Rules football and cricket are played on the weekends, where beer and good wines are the favored drinks of choice and where life takes on a "no worries" attitude.
And if you're coordinated enough to join the crowds dancing the Zorba at the next Antipodes Festival, don't be surprised if someone claps you on the back and gives you that wonderful expression of Aussie approval: "Good on ya, mate!"
If You Go:
Australian Tourism
www.australia.com
Antipodes Festival
www.antipodesfestival.com
Inspire your next adventure with our articles below: