I am bundled as I have never been bundled before: down-filled coat, fleece-lined boots, goggles, fur hat and about five layers of almost everything else. I certainly must look like a marshmallow woman. But who cares about fashion, when the trip I am about to take is in a wooden box on runners towed by a powerful, black snowmobile, the lifeline of the north when everything is frozen. Daryl McLeod, a native Cree — padded, helmeted and goggled like me — helps my well-worn bones into the box.
"It's warm today, only minus 12 [10° F]," Daryl comments.
"What's cold?" I ask.
"Minus 50 [-58° F]; then we stay inside."
I plant myself in the box with my back to Daryl, who's driving the snowmobile, and facing Byron, Daryl's 15-year-old son. Daryl revs up the machine and we zip off from Cree Village Ecolodge on Moose Factory Island, headed up the frozen Moose River.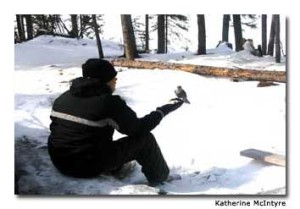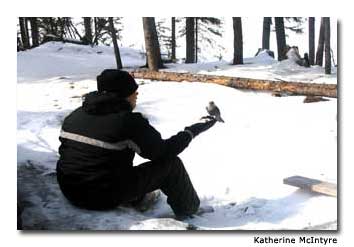 Moose Factory Island is situated near the southern end of James Bay, a former fur-trading post that was the first English-speaking settlement in the  Canadian province of Ontario.
Continued on next page