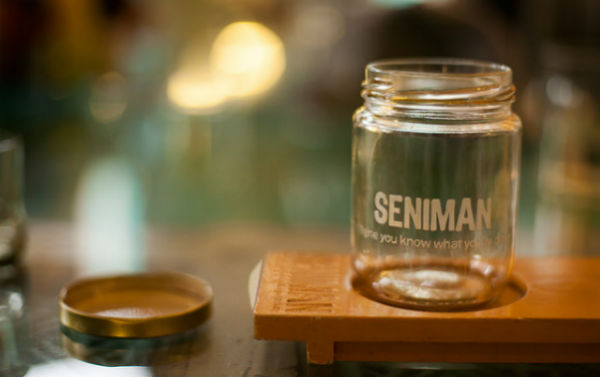 Learn How To Brew Coffee with The Seniman Coffee
The Seniman Coffee Ubud located at Jalan Sriwedari No.5 is definitely not your ordinary coffee shop. Known as one of the leading specialty coffee brands in South East Asia, The Seniman Coffee team is committed to continuously producing the best coffee and art pieces that you can find inside the coffee shop. If you've always wanted to learn about coffee and culinary, contact The Seniman Coffee for more information regarding their barista classes.
Cooking Classes at Casa Luna
Discover the secrets of Balinese food with Janet DeNeefe and her team. Explore cooking techniques and the fascinating kitchen myths of this unique culture followed by a lavish Balinese feast and complete recipes. For info, see casalunabali.com/cooking-school/
Read. Eat. Yoga. Repeat
When you come to Ubud, all you have to do is relax, read good books, eat some healthy food (okay, you can cheat with those desserts if you promise to attend the yoga classes), continue with a cup of ginger tea and rest again. Life is so much easier in Ubud.