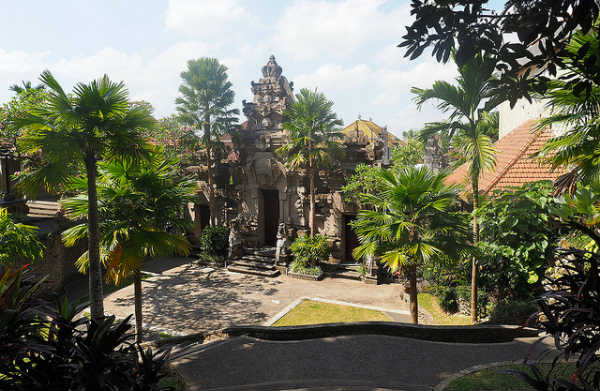 When you think about Ubud, Bali, you can't help but picture rice paddy fields, a nice villa with a private swimming pool costing less than $100 per night, and delicious Indonesian food and yoga classes.
But the town of Ubud, located in the uplands of Bali, Indonesia, has kept a few secrets that you might not expect to find in Bali.
Art Courses at Puri Lukisan
Here at Ubud's first museum, home of the finest modern Balinese art, Museum Puri Lukisan offers a wide variety of art classes from offering making, traditional painting, gamelan, flute playing, mask painting, batik, shadow puppet, wood carving, Balinese dance and basketry.
Classes start at $13. Museum Puri Lukisan is definitely a great place for anyone who wants to learn more about the Balinese culture in Ubud. https://museumpurilukisan.com/workshop/
Volunteer for Ubud Writers Readers Festival
Ubud Writers Readers Festival is one of the biggest literary events in Asia. A this five-day festival, you'll get a chance to sit with leading writers, thinkers, artists and performers from across Indonesia and all around the world.
While the daily pass to attend the whole programs can be a little expensive, Ubud Writers Readers Festival welcomes people who are interested in volunteering during the festival.
You only have to work for couple of hours per day, and then will get to attend the festivals for free.
For literary lovers, this is a great chance to improve your writing skills, meet and greet international writers and thinkers and make new friends from all over the world. For more info https://www.ubudwritersfestival.com/
Volunteer at Bali Animal Welfare Association
Bali Animal Welfare Association (BAWA) is a small organization whose people work hard every day to save the lives of Bali's animals and give them a better future.
They can often use volunteer expertise on specific projects and sometimes to support their daily work.
Some areas in which specialist skills are welcome are graphic design and product design, photography and filmmaking, writing, social media projects, IT and data base development, fundraising, sponsorships, event management and administration.
If you love animals and would love to make a different with BAWA, contact [email protected]
Learn How To Cook & Eat Healthier at Ubud Food Festival
If you love food and have always wondered how to cook and eat in a healthier way, Ubud Food Festival has programs, workshops, food tours and cooking demonstrations. Visit https://ubudfoodfestival.com/ to find out their programs and events.
Daily Yoga Classes at The Yoga Barn in Ubud

When life gets really crazy and hectic, yoga in Ubud can help you slow down and unwind.
The Yoga Barn offers daily yoga classes from $10 per one class or $230 for 30 days unlimited class. Visit their website https://www.theyogabarn.com/ for more info.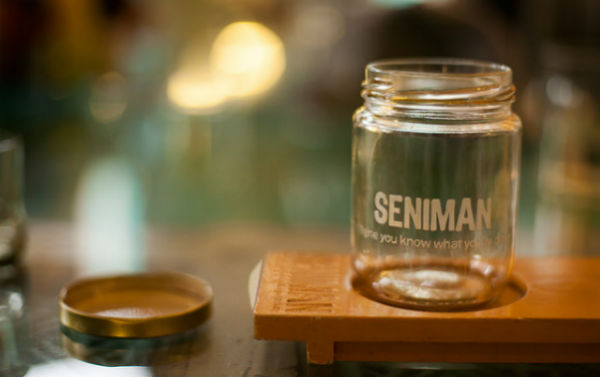 Learn How To Brew Coffee with The Seniman Coffee
The Seniman Coffee Ubud located at Jalan Sriwedari No.5 is definitely not your ordinary coffee shop.
Known as one of the leading specialty coffee brands in South East Asia, The Seniman Coffee team is committed to continuously producing the best coffee and art pieces that you can find inside the coffee shop.
If you've always wanted to learn about coffee and culinary, contact The Seniman Coffee for more information regarding their barista classes.
Cooking Classes at Casa Luna
Discover the secrets of Balinese food with Janet DeNeefe and her team. Explore cooking techniques and the fascinating kitchen myths of this unique culture followed by a lavish Balinese feast and complete recipes.
For info, see casalunabali.com/cooking-school/
Read. Eat. Yoga. Repeat
When you come to Ubud, all you have to do is relax, read good books, eat some healthy food (okay, you can cheat with those desserts if you promise to attend the yoga classes), continue with a cup of ginger tea and rest again.
Life is so much easier in Ubud.