I've driven this road a hundred times, but it doesn't matter. I still strain my neck trying to take in the scenic view as my car climbs the foothills out of Denver and heads into the heart of the Rockies. As I rise above the city, now just a tiny speck in my rearview mirror, the scenery changes rapidly. Tall peaks surround me, each one looming larger than the next. Thick forests of dark pines cover the hillsides, and groves of aspen, their green leaves shivering in the breeze, dot the mountains like a quilt. Mountain streams running high with snowmelt meander through meadows covered in purple and white flowers.
By the time I reach 8,000 feet (2438 m), I am totally relaxed. The mountains run on their own rhythm, and I'm on "mountain time" now. I've left my fast-paced city life in the valley below.
Like most Coloradans, I've spent a lot of time in the high country, yet I never seem to get enough of it. Today, once again, I'm heading to one of my favorite regions of the state, the Fraser River Valley. My sister, Crystal, and I have planned a long weekend of summer play, and the valley is the perfect place to do that.
Nestled on the edge of the Continental Divide some 90 miles (145 km) from Denver, the Fraser Valley is filled with open prairie, working ranches and several small towns, including Winter Park, Fraser, Granby and Grand Lake.
Although men rushed to this region when gold and silver were discovered in the Colorado River in the late 1800s, Winter Park, our final destination on this trip, owes its real start to the railroad.
When construction of the Moffat Tunnel began in 1923, the town boomed. Completion of the tunnel in 1928 made rail travel to the valley easier and brought a new type of gold — tourists.
Many of these travelers come for the skiing. Winter Park is home to the popular ski resort of the same name. This is where I learned to ski as a child, and where I taught my own children to ski. Owned by the city and county of Denver, the resort is popular for its great terrain, affordable prices and easygoing atmosphere. My family and have spent many a crisp winter day schussing down its slopes.
But it is summer now. The ski resorts have closed and the Rockies have put on their summer wear. Birds coast in the warm breezes, cattle graze in green pastures and people are out enjoying the warm sun.
We pass dozens of mountain bikers as we make our way through the valley and into Winter Park. There is only one main highway through the valley — if you can call this narrow road a highway — so we slow down often to share the road.
Winter Park has no huge hotels, elegant restaurants or Hollywood celebrities flitting about town. Instead, tidy, unpretentious stores, hotels and restaurants, many of Tyrolean design, line the streets. This down-to-earth attitude is what draws so many visitors to the region.
Although the town may not put on airs, the encircling alpine scenery does. We are surrounded by purple mountain majesty.
Fewer than 1,000 people call Winter Park home year-round, and that is part of its charm. There is one stoplight, and never any traffic. We pass few other cars as we cruise through town, just a rancher in a huge 4-wheel-drive truck with a big dog in the passenger seat, two businessmen deep in discussion, a pony-tailed man driving a beat-up car with a $3,000 mountain bike on the top and more mountain bikers, who whiz past without breaking a sweat.
This eclectic mix of people is one of the things I like about this part of Colorado. This is the true West, a frontier that has, for over a century, drawn independent spirits and free thinkers.
I meet that independent spirit face-to-face when we check into the Wild Horse Inn, our accommodations for the weekend. There are so many B&Bs in this area that it's hard to choose one. Some are located right at the base of Winter Park Ski Resort.
But we're looking for a bit of seclusion, and the cozy and intimate Wild Horse Inn fits the bill. Tucked deep in the forests just outside town, the Wild Horse is an idyllic alpine lodge made of thick, handcrafted, 400-year-old logs with a double-sided moss-rock fireplace in the great room.
Owners Chris French and John Cribari immediately make us feel welcome, showing us to one of three well-appointed cabins with thick down comforters on the beds.
Chris and John made a big jump from successful corporate careers to their job as innkeepers in an area they had always loved to visit. Now they can walk out the back door and go hiking through the woods or cross-country skiing in the winter, Chris says.
By the time we've settled in, we're ready for a bit of relaxation. Hot Sulphur Springs is just 30 miles (48 km) away, and we can't pass up the chance to soak in its soothing mineral waters.
The hot springs were once used by the Ute Indians, who believed that the springs had healing powers. Legend has it that a Ute Chief was once left here by his tribe. Suffering from terrible illness, he built fires under the waters in which he bathed and drank. The water healed him and he was able to rejoin his people. Today, the Hot Sulphur Springs Resort has 22 pools. I move from pool to pool, relaxing every muscle. By the time we leave, I'm ready to fall asleep!
But napping can wait. It's time to enjoy some of the local cuisine. We stop for fondue at Gasthaus Eichler, a charming Swiss chalet – inspired inn and restaurant. The inn's paneled walls are covered in photos of the Alps, and Swiss-German music is played in the background. The food is excellent, and the European alpine atmosphere seems to fit this tiny mountain town.
We wake the next morning relaxed and ready to explore. Fraser Valley is often called Colorado's back yard for a reason. There are lakes, rivers and miles of trails, and it's the perfect place to play. The question is where to begin.
Many come to Fraser Valley for biking, since there are some 600 miles (966 km) of bike trails. But I prefer hiking, and there are numerous places to choose among. The Arapaho National Forest, Rocky Mountain National Park and the Indian Peaks Wilderness are all nearby, and within miles of each other.
The sun is past its zenith when Crystal and I arrive at Bear Lake, in Rocky Mountain National Park. Regardless of how many times I've seen it, I'm still taken aback by the lake's postcard-perfect appearance. Sharp peaks reflect in the still, dark waters, and the smell of pine drifts on the fresh breeze.
Hummingbirds argue over columbine flowers near the shoreline, and blue jays call out from the trees. We walk the well-worn path around the lake, stopping often to sit on boulders overlooking the water. There is so much beauty here that we want to see it from all different angles.
On the way back to Winter Park, we stop to shop at a nearby small town, Grand Lake, situated on the shores of its namesake. Looking like something out of a Western movie, Grand Lake has covered wooden boardwalks and a lively town square. The wooden slats creak as we walk along the main street. When we stop at a quilting store to buy something for our mother, we're greeted at the door by an Australian shepherd dog that wags its tail politely and then returns to sleep.
It's a common greeting around here. Locals love their dogs, and they're a part of daily life in the mountains. Visit any stretch of homes or stores along the valley floor and chances are you'll meet several canines.
Later that evening we meet another local pooch. Looking for entertainment, we drive over to the one-film movie theater in Winter Park. It's Tuesday night, but the tiny lobby is brimming with locals. And in the midst of it all lies Mollie, the theater's dog. She is stretched out, deep asleep in front of the ticket counter, but no one pays her any mind. They simply step over her and buy their tickets.
"I like this town," Crystal laughs, shaking her head. I have to agree.
Animal-loving aside, this is a community that has a serious obsession with Mother Nature and the adventures she brings. Most folks climb, bike, hike, ski, ride horses or simply enjoy being outdoors.
Fishing is another popular pastime. The Fraser River Valley is an angler's dream, with more than 1,000 miles (1609 km) of streams and more than a dozen mountain lakes. I'm no angler, but fly-fishing sounds like fun, so the next morning, I take a guided trip along the Colorado River.
We head to the water and set up for our adventure. Intense sunlight reflects off the babbling river. Towering mountain ranges line the horizon.
The guide patiently teaches me the techniques, over and over, but it's no use. Although a section of the river has been designated Gold Medal waters, due to the large percentage of trout 14 inches (36 cm) or longer, no fish nibble my line. The guide shrugs it off and hands me his hooked line to bring one in for myself.
We stay on the river all afternoon, then head into town for dinner. I always choose restaurants from local recommendations, and three favorites are often mentioned in Winter Park: The Kitchen, a no-nonsense farmhouse restaurant that is popular for breakfast; Carvers Bakery Café, a cozy cafe with knotty pine walls, which is always filled at lunchtime; and Hernando's Pizza Pub, which has the best pizza in town.
We spend our last evening in Winter Park at Hernando's. Green dollar bills signed by patrons are plastered all over the walls and ceilings of the restaurant, and the busy rooms echo with laughter. We sit quietly, soaking in the sights and sounds around us. It's satisfying to feel part of the community, if only for a few short days.
The sun is just starting to dip behind the hills when we head back to the inn. The sky darkens to a deep blue, and then one by one, the peaks turn to rose, as if backlit by some unknown director. As we pull the car over to watch this outstanding performance, the sun disappears, leaving an afterglow of fading orange and lemon.
If You Go
Lodging
Wild Horse Inn (www.wildhorseinncolorado.com) is a lodge-style bed-and-breakfast tucked deep in the forest outside of Winter Park. Private cabins are also available.
Gasthaus Eichler (www.gasthauseichler.com) is located in downtown Winter Park. This Swiss-style chalet has 15 guestrooms and two restaurants.
Dining
Hernando's Pizza Pub has the best pizza in town. Come early to avoid the crowd. Located on the north end of Winter Park, on Highway 40.
Carvers Bakery Café, located behind Cooper Creek Square, serves breakfast and lunch daily. This has been a Winter Park favorite for more than 30 years.
Stop at the Rocky Mountain Roastery (www.rockymountainroastery.com) in Fraser for some fresh-roasted coffee.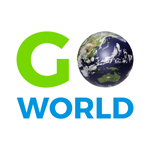 Latest posts by Go World Travel Magazine
(see all)