As a picturesque city in the heart of Europe, Ljubljana sometimes gets overlooked by travelers heading to Austria, Croatia, or Italy. But this Slovenian city, which is the country's capital, has so much to offer. From the gorgeous streets of Ljubljana's old town to art galleries, this must-see Slovene city has something for every taste.
1. Walk the Bridges
Ljubljana is home to many bridges that go over the Ljubljanica River. on each side of the river are wide pedestrian streets that you can explore day and night. Here are some of the most famous ones you cannot miss on your trip to Ljubljana:
Best Tips & Tools to Plan Your Trip
Dragon Bridge
The Dragon Bridge has a tale associated with it as well as two large dragon statues one on each side. In the simplest version of a Greek story, Jason, the leader of the Argonauts, a group of heroes, wants to return home after discovering the Golden Fleece. However, he proceeds north on the Danube and arrives at the Ljubljanica River's source rather than heading back to the Aegean Sea.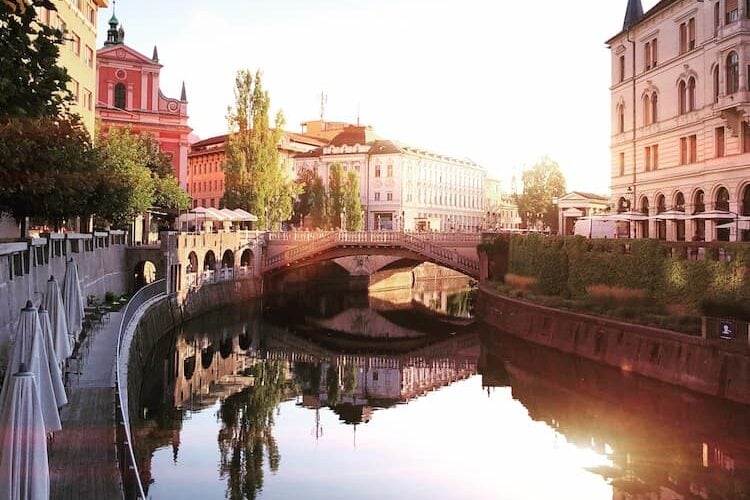 Triple Bridge
Triple Bridge is locally known as Tromostovje, and it is a group of three bridges that will take you to the city's biggest square Prešeren Square. You will come across these bridges on your way to Ljubljana Castle.
Cobbler's Bridge
This pedestrian bridge is also known as the Shoemakers' Bridge. A story has it that university students who travel to this lovely capital to attend classes write their names and home nations on the bottom of their shoes and hang them on hooks when they graduate.
Butcher's Bridge
This bridge connects the Petkovsek Embankment and Ljubljana Central Market. This bridge, which was constructed where butchers once stood, is embellished with intriguing yet horrifying tiny and large statues made by the Bosnian Slovenian sculptor Jakov Brdar that show shapes of creatures from Greek mythology.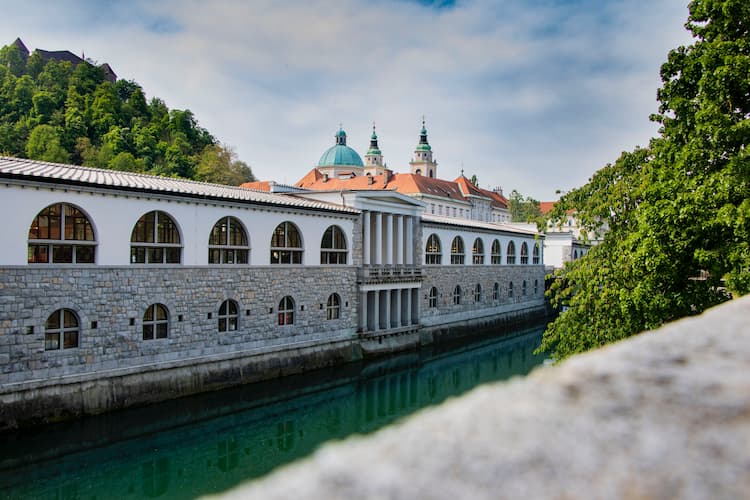 2. Ljubljana Castle
From downtown, it takes about ten minutes to walk up the castle hill from where you will not only get to see majestic Ljubljana Castle up close, but also panoramic views of the city with its instagrammable streets, small markets, and river with its bridges. The castle has two museums, numerous historic artifacts, centuries-old artwork, and even two restaurants where you can have lunch.
3. Visit Art Galleries
The artistic scene in Ljubljana is extraordinary. Its vibrant modern art scene complements its rich historical past. You can visit galleries where modern-day artists are presenting their work, but also see marvelous artwork from Ljubljana's past in museums like the National Museum.
Museum of Contemporary Art Metelkova
This famous art center hosts avant-garde artists like Marina Abramović and Kazimir Malevič. You can see over 2000 artworks on display, from artists all around the world.
National Gallery
The National Gallery mostly houses older, iconic pieces of art, including paintings by Ivana Kobilica and Zoran Mušić, the Slovenian Impressionists, and Baroque artists.
Museum of Modern Art
Next door to the National Gallery you will find the Museum of Modern Art where you can see the artwork of Tone Kralj, Neue Slowenische Kunst, and Avgust Černigoj. They regularly host art exhibits with artwork from the 20th and 21st centuries.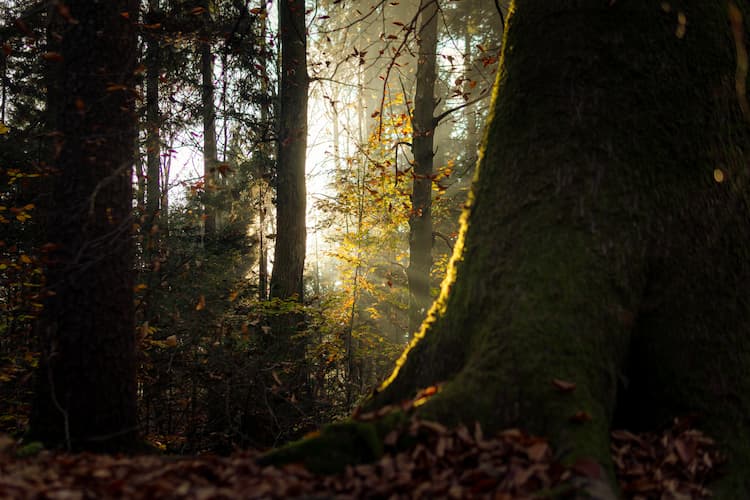 4. Tivoli Park
If you want to see where locals love to enjoy green space head over to Tivoli Park. Ljubljana's favorite park is just two streets west of the city center. At about five square kilometers, it is so full of interesting things to see and do, including picnicking areas, playgrounds for kids, hiking and biking paths, and more. If you get tired from the fresh air and activities you can relax at one of the cafes and restaurants in the park.

5. Discover Churches
Two churches in Ljubljana's city center are indisputable must-sees: the Saint Nicholas Cathedral (Ljubljana Cathedral) and the unusually pink Franciscan Church of the Annunciation on Prešernov trg, simply called just Franciscan church.
But there are more churches in Slovenia's capital that you may visit if you want a good tale, beautiful architecture, and history. Here are what other churches you can see on your trip to Ljubljana: Church of St. John the Baptist, Church of St Francis, Visitation of Mary Church, and Church of St James.
6. Admire Plečnik House
Plečnik house is now a museum but it was home to the famous Slovenian architect Jože Plečnik who left a huge mark on the capital's architecture. The permanent exhibit consists of his items and the house looks pretty much how it was when he used to live there.
If you want to see more masterpieces by this architect, while walking through the city, pay attention to The Triple Bridge, the National and University Library, The Church of St. Michael on the Ljubljana Marshes, the covered market building, Žale cemetery, Cobbler's bridge, and more.
7. Walking Tour of the City Center
The best way to see attractions in Ljubljana and to get a sense of what life is like in Slovenia's capital is to go on a walking tour of the city center. Take a guided tour or simply spend a day exploring by yourself, and discover Town Hall, Funicular, Nebotičnik, street art, Botanical Gardens, and so much more.
8. Eat Authentic Slovenian Food
One of the best-known Sloven delicacies is Kranjska klobasa (Carniolan sausage) which can be bought anywhere, from street food places to restaurants and in every market. Another food to try is Potica, which is a dessert cake with different fillings including poppy seeds or walnuts.
Prekmurska gibanica (Prekmurje layered cake), Kraški pršut (Kras prosciutto), and Štruklji are other items to add to your foodie list. Most of these authentic foods you can buy at Central Market or in local restaurants.
9. Discover the Socialist Past
As part of Yugoslavia, Ljubljana in the 20th century was a socialist city with many architectural landmarks still standing. On a guided walk you will see army barracks, brutalist architecture, and many socialist eras statues. Slovenia gained independence over 30 years ago, but reminders of the past are all around us.
10. Take a Day Trip from Ljubljana
Taking day tours is very common when you are staying in a capital city like Ljubljana. You can visit Ljubljana and its surrounding area all in a couple of days, including the trip to the Alps. This fairy tale land is the ideal starting point for your trip to the Balkans.
Trip to Lake Bled
One of the most photogenic European lakes is actually in Slovenia. It is about a 45 minutes drive from Ljubljana to Lake Bled, which makes it a perfect day trip. You can walk around the lake, rent a small boat or visit the Bled castle.
Vintgar Gorge
If you are interested in adventure and exploring natural areas, you should not miss Vintgar Gorge in Triglav National Park. The best way to explore the area is to hire a travel guide, but with good preparation, you can also do it on your own.
Piran
This Adriatic coastal town in southwest Slovenia is a real hidden gem. Those who like the Adriatic coast usually head over to Croatia, but Piran is as beautiful as any other coastal city but less crowded with tourists.
Wine Tasting in Slovenia
Slovenia is a memorable place for every wine lover. Scenic vineyards and delicious wines are offered in many locations surrounded by nature. You can go to Vipava Valley, Bled, and Maribor, but also enjoy wine tasting in Ljubljana as well.
Lake Bohinj
Lake Bohinj is less visited by tourists than Lake Bled, but it offers even more activities, including hiking, swimming in crystal clear waters, birdwatching, and more. A walk around Lake Bohinj is 12 km long, so that is a nice day trip activity as well.
Predjama Castle
Predjama Castle and Postojna Cave can be combined in a same-day trip because they are located nearby. This is the largest cave castle in the world and a unique medieval marvel of architecture that is still standing and well-preserved.
Postojna Cave
Postojna Cave is the most visited cave in Europe and home to the first-ever railway built in the cave, in 1872. Four large chambers are connected to a river, and this cave has a unique ecosystem you will hear about on your guided tour.
The Julian Alps
The Julian Alps, the most gorgeous natural landmark in Slovenia, are easily accessible from Ljubljana. You can go on scenic drives or day hikes to discover these serene mountains. However, you will wish to stay for longer once you see the beauty they are hiding.
Zagreb
Approximately two hours away from Ljubljana is Zagreb, the capital city of Croatia. Although Zagreb is best to visit on its own, you can also do some sightseeing in a day on a day trip from Ljubljana, and mark another city off your bucket list.
Inspire your next adventure with our articles below:
Author Bio: Danijela Horvat is a travel writer with a passion for discovering new destinations. With a background in journalism and photography, she is trying to translate her own experience into articles.