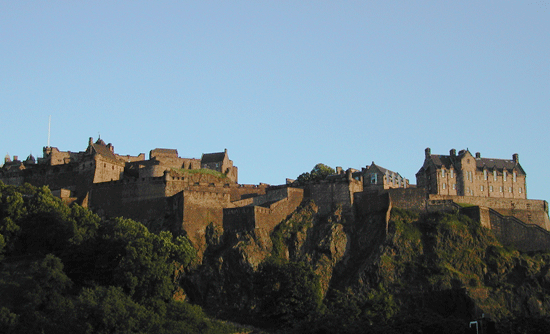 A city of arresting beauty, Edinburgh is a place at once antiquated yet vital, traditional but eclectic. Famous as much for its fortified castle as its yearly Fringe Festival, Scotland's capital is filled with an unending diversity of sights, sounds and smells. From the cobbled streets of the Royal Mile to the princely architecture of Holyrood Palace, Edinburgh is a city begging to be explored.
And yet, a visit to the Scottish capital can be expensive. Apart from accommodation and transport costs, the admissions fees of different attractions can push your budget. But it doesn't have to be. Some of Edinburgh's best sights don't cost a penny. Read on for the top 10 free things to do in Edinburgh.
1. Bring the Past to Life
Edinburgh has a truly archaic feel to it. The past can be found on almost every corner, whether in the form of a striking bronze statue, immortalizing the figure of a famous Scot, or in the weathered facades of its architecture. But even though history is woven into the city's very fabric, sometimes its particulars remain locked away, its secrets unreachable. Unlock them by grabbing a Scottish power breakfast (black pudding optional) and hitting the streets on a walking tour.
There are countless to choose from, but while informative and great fun, they tend to be rather expensive — except Sandeman's. Two and a half hours long, it covers a range of topics from the Enlightenment to witch burnings, and Harry Potter to the Stone of Destiny. Best of all, it is completely free. Walk through graveyards, down winding staircases, and along cobbled lanes, as your guide recounts the stories of the city, and brings Edinburgh's spirit and past vividly to life.
2. Walk a Mile
Regarded as the heart of the city, the Royal Mile forms the main thoroughfare of the Old Town, linking the ancient seats of Scottish Power – the castle and Holyrood Palace – together. Made up of a succession of streets, it's bursting with pubs, cafes and restaurants, all sitting alongside whiskey, tartan and souvenir shops.
Spending in any of these establishments is undoubtedly expensive, but a walk down the Mile — with its towering tenement buildings, ornate churches, and narrow closes that branch off elusively — is completely free. Its friendly buzz invites exploration and if you're there during the Fringe, be prepared for a wild ride – the Mile becomes packed with street performers, musicians and tourists, an electric atmosphere permeating the air.
Year round, there are also plenty of free attractions lining the Mile, from the elaborate St. Giles cathedral and the world-famous Museum of Childhood, to Parliament Square and the Heart of Midlothian.
Continued on next page