Saint-Étienne is a vibrant city in eastern central France, just southwest of Lyon. Most sports fans know the city best for AS Saint-Étienne, the town's popular football club that has won the Ligue 1 ten times.
For travelers though, Saint-Étienne offers an enjoyment of a different kind. Saint-Etienne is known as a "design city," and is popular for its unique creativity and impeccable design.
Planning a last-minute trip to France?
Top Experiences and Tours in France:
Where to stay in France:
Find accommodation with Booking.com
Get a rail pass through Rail Europe
Find Bus, Train, and Flight tickets with one search through Omio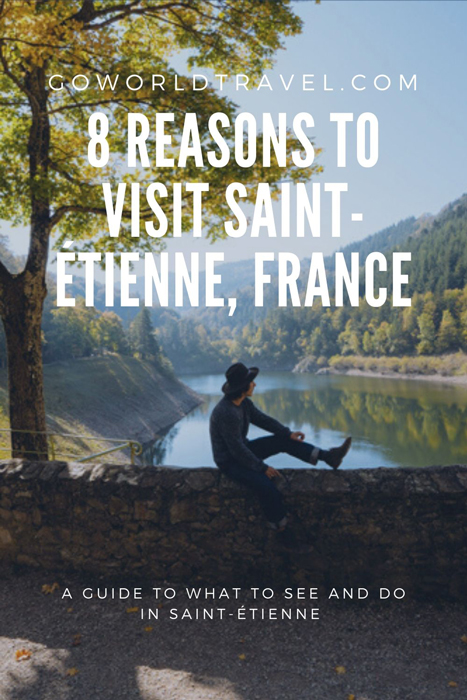 The city's passion for design is apparent in every nook and cranny. Its architectural heritage has earned Saint-Étienne a place on the list of UNESCO Creative Cities.
In addition to its architectural magnificence, Saint-Etienne has green parks, top museums, and a unique history. Americans might enjoy seeing Saint-Etienne's own Statue of Liberty on the Square Jules Ferry. It was created by Frédéric Auguste Bartholdi, the same artist who created the Statue of Liberty in New York City.
Travel to Saint-Etienne
When you arrive in France's City of Design, you can't help but be impressed with its modern architecture. Yet as an urban center in the Rhone-Alps Region, Saint-Étienne has a rich history. In the 19th century, it was a thriving industrial city busy with metallurgy, coal mining and textile manufacturing.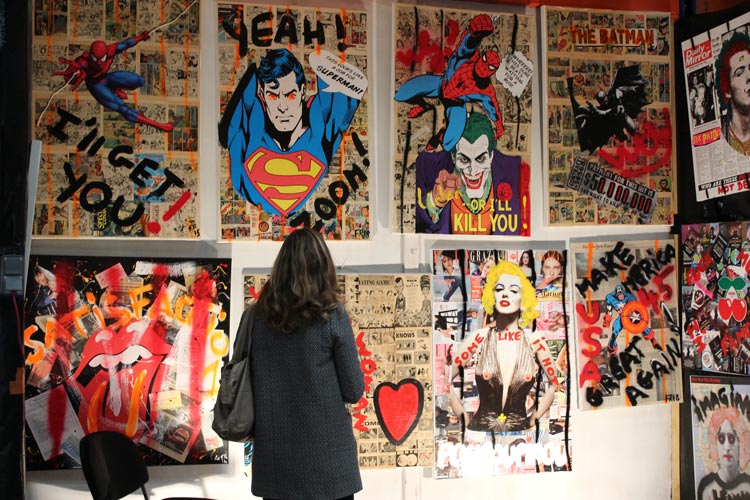 Today, it embraces its past while going boldly into the future. The mixture is a creative culture that embraces its rich heritage. If you visit the city, be sure to visit these top eight attractions in Saint-Étienne.
St. Etienne Cathedral
Start off your visit with a stop at St. Etienne Cathedral (La Cathedrale Saint-Etienne), where you can admire the Art Deco furniture in this architectural marvel that was dedicated to St. Charles Borromeo.
Built in a primitive neo-gothic style, La Cathedrale Saint-Etienne extends more than 80 meters (262 feet) in length and is a masterpiece of Gothic art, with some remarkable examples of ancient French architecture. The impressive organ cabinet is suspended in a swallow's nest. The organs look as if they are suspended in the air.
What attracts the most attention in the cathedral is the unity of design that has remained unaltered over centuries. In addition, the sculptures, stained-glass windows and tympanum are equally striking.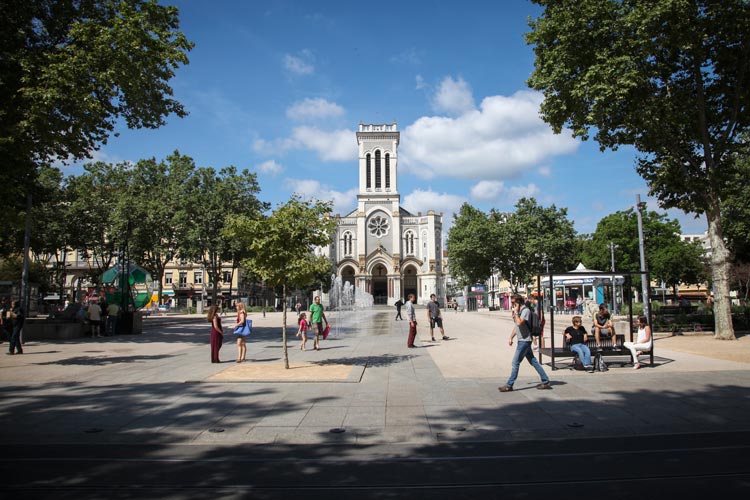 Musée d'Art Moderne (Modern Art Museum)
An architectural pioneer, the Musée d'Art Moderne on Rue Fernand Léger has one of the largest European collections of contemporary art and design. The museum hosts 15 exhibitions each year and thematic exhibitions reflecting the major trends in art. Spread over an extensive area, exhibition rooms display the art and technology of the industrial era with more than 15,000 works.
Best Tips & Tools to Plan Your Trip
Muse d'Art et d'Industrie
Explore the majestic surroundings of Musée d'Art et d'Industrie for a glimpse into the history of Saint-Etienne. Constructed like a three-story house, the Musée d'Art et d'Industrie has an underground basement that hosts some antique prototypes of bicycles to give insight into the technical evolution of the bicycle. Learn all about the history of bicycle manufacturing in Saint-Etienne in the 1800s.
The museum has more fascinating displays of the golden age of industry. A huge space is devoted to the local textile industry and its famed ribbon-making.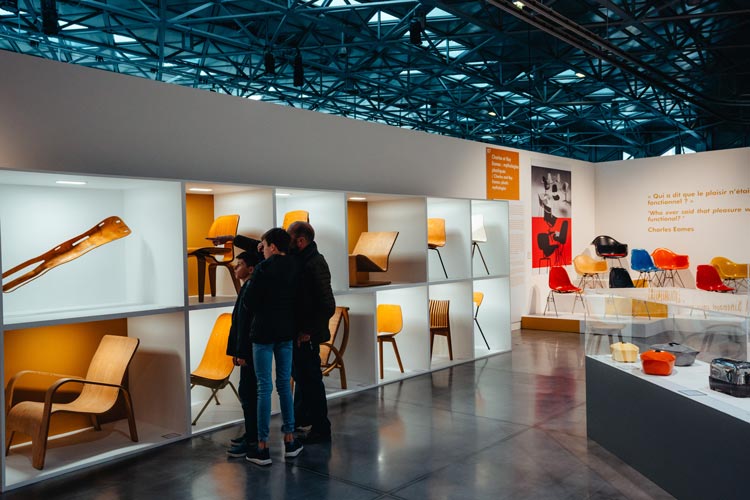 Cité du Design
Set in a former weapons factory, the Cité du Design is a true symbol of the city. Cité du Design showcases awe-inspiring architectural grandeur with a network of exhibition galleries.
The ultramodern La Platine architecture with its steel space truss is something to behold. The structure is reminiscent of the industrial era architecture, while the envelope is clad with equilateral triangles decked with 11 different modules.
The peculiar triangular-pattern roof building houses exhibition halls, auditorium, libraries and a restaurant. The unique architectural design filters light and regulates air circulation and temperature.
Pilat Regional Park
If you love the architectural splendor of Saint-Étienne, then there are more reasons to love the industrial town. When you travel to Saint-Etienne, your trip is incomplete without a visit to the Pilat Regional Park.
Blessed with unfettered nature, the park flanks the eastern foothills of the Massif Central. To a nature lover's delight, the panorama is blessed with cycle trails and scenic drives.
Take a walk through the bewitching scenery or go for a thrilling hike up the 1,430-meter-high (4,690 feet) Crêt de la Perdrix. Hiking the curved peak gives you an adventure-filled experience. What's more, you can enjoy some awe-inspiring views of La Jasserie and fall in love with the natural amphitheater of meadowland.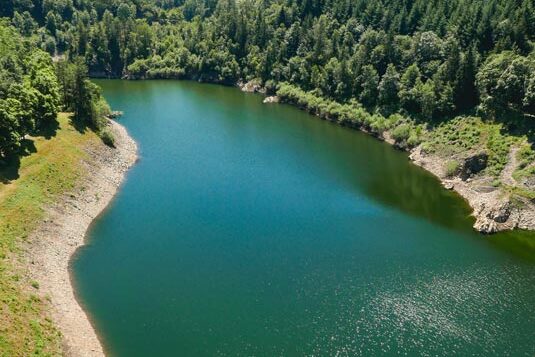 Gouffre d'Enfer Dam
Another natural retreat to enliven your spirits is the Gouffre d'Enfer Dam. Leading to the valley of the Gouffre d'Enfer is an impressive pathway with vigorously cut rock faces, forming a dark and narrow bottleneck.
The stairs take you to the crest, which is another splendid site. You can see a huge volume of water at the foothills of fir-covered slopes. If you want to soak in more natural brilliance, walk 50 meters (164 feet) up the stairway to the left to reach another breathtaking viewpoint overlooking the village of Rochetaillée for astonishing vistas.
Pas-du-Riot, another dam, supplements Gouffre d'Enfer as a beauty landmark. There's also a year-round "via ferrata" cable walk for kids and adults opposite the wall of the dam.
Saint-Pierre, Firminy
Another site not to be missed on your Saint-Etienne travel itinerary is the church of Saint-Pierre in the commune of Firminy. It is a unique architectural monument with grey walls that slant upward to the sky. Constructed in the shape of a lopsided telescope on one side, the church building appears like an alien spaceship. While the exterior is appealing to the eye, the interior is just as ethereal.
Tiny, circular windows are a refreshing sight inside the building, allowing thin beams of light to lighten up a dark room. Their unique design in the form of a constellation of Orion is a sight to behold.
A melting pot of creativity and splendor, Saint-Etienne is a design lover's dream. Travel to Saint-Etienne to explore amazing natural vistas, funky galleries and architectural marvels.
If You Visit Saint-Etienne
Saint-Etienne in Top French Cities
Inspire your next adventure with our articles below:
Author bio: Ravneet Kaur
Editor's Note: This post was brought to you by France Tourism as part of their Top French Cities campaign.