Croatia's capital, Zagreb, is a city in the heart of Europe, that often gets skipped in favor of the gorgeous Adriatic coast. However, the excellent location that connects it to other cities of Europe, makes it a great stop on your way to places like Zadar, Split, or Dubrovnik.
When you visit Zagreb, you can explore its culture, history, art, and gastronomy. Plus, meet friendly and open-minded locals.
It is also a perfect base for day trips to places like Plitvice Lakes National Park, Ljubljana and Lake Bled in Slovenia. Read this travel guide to discover all the best things to do in Zagreb on your next visit to Croatia.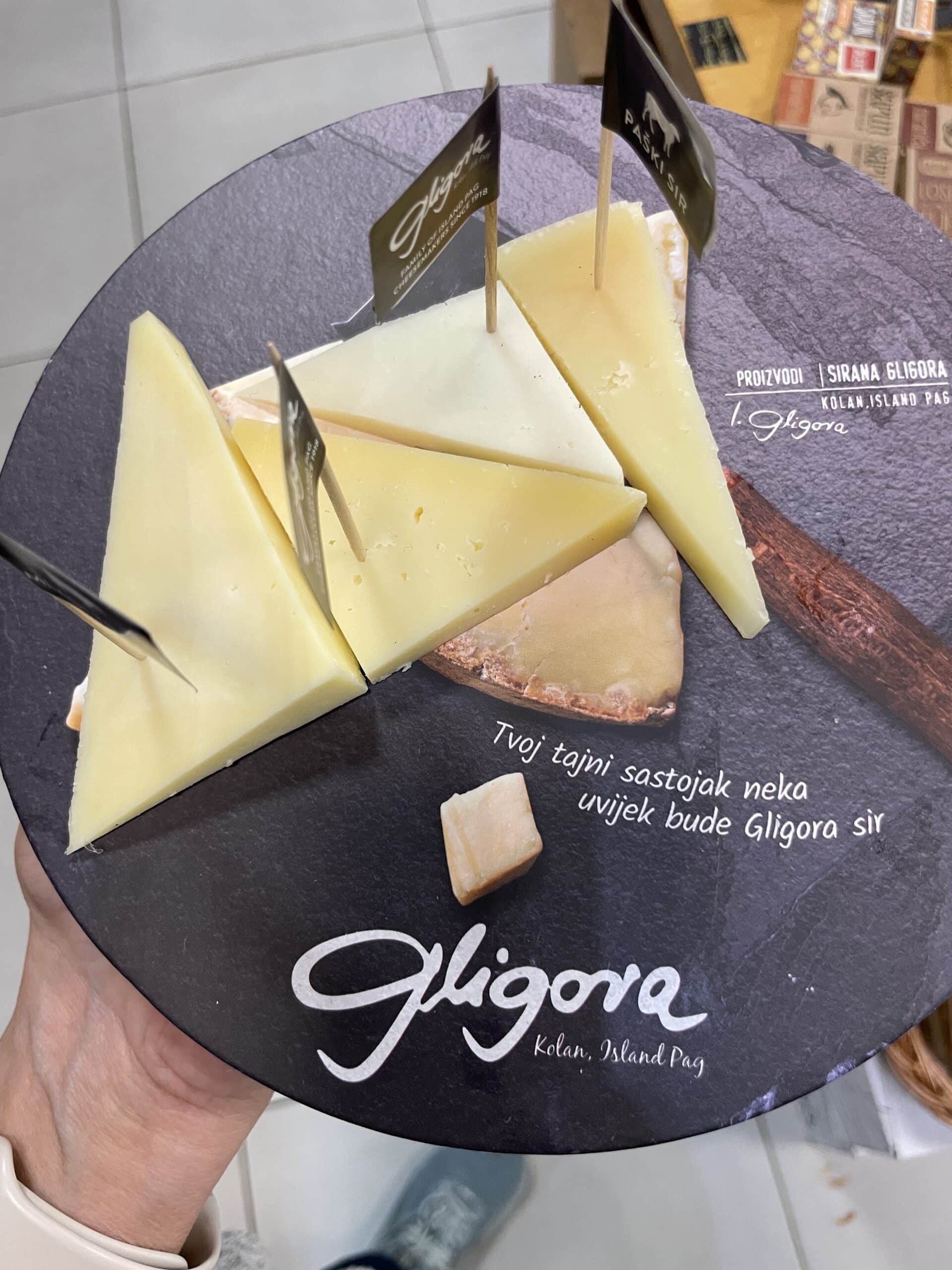 1. Take a Food Tour with Zagreb Gourmet
A six-hour gourmet exploration of Zagreb's streets led by the fantastic food specialist Karmela Karlović of Zagreb Gourmet is the best introduction to Zagreb's food scene.
At Dolac Market, the oldest farmer's market in Zagreb, you can immerse yourself in the Croatian lifestyle. This is where many locals love buying food because of its freshness and diversity.
Some of the most delicious meats and cheeses are sold here. These include Gligora cheeses made from cow and goat milk, Zigljen made from cow and sheep milk and Paski sir made from sheep milk. After trying those amazing flavors, you get to taste the Croatian liquor, Teranino.
Best Tips & Tools to Plan Your Trip
The next stop is La Struk where you can try štrukli, a traditional pasta from the Zagorje region. Then there is Istrian Prosciutto, Kulenova seka, Samobor salami, Istrian olive oil and Pumpkin seed oil at a cheese and wine bar in the city center.
This is only the introduction to the main course at Stari Fijaker. It's a traditional restaurant where you will be served a delicious meal from the northern part of Croatia; roasted duck with mlinci.
For dessert, you can have Kremšnite at Vincek pastry shop, which is one of the oldest and most popular venues in the city. Along the way, you will also get to try different Croatian wines. This includes Skrlet white wine from the Moslavina region and Plavac mali red wine from Dalmatia. In addition, you can taste Graševina white wine from Slavonia served as a spritzer.
The tour finished with a stop at the artisan coffee shop, Quahwa, for a cup of delicious espresso and some latte art.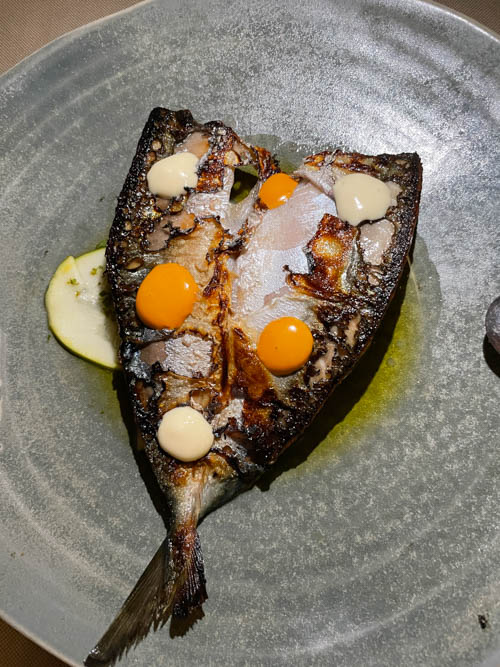 2. Visit Some of Zagreb's Top Dining Spots
Gastronomy is the main Croatian attraction, right after the seacoast. Every part of Croatia offers different dishes you wouldn't believe belong on the same menu. There is a lot of meat, cheese and wine included, mixed with veggies and Mediterranean spices. Here are the best restaurants you can try in Zagreb, but honestly, it was hard to pick.
Pod Zidom
Just behind Zagreb's central square, on a little street with the same name, is where you'll find Pod Zidom. It is a coffee and wine bar that serves delectable tapas created with the finest products from nearby markets.
Dubravkin Put
This phenomenal Zagreb restaurant is located on Dubravkin Put Street in Gornji Grad. For several years now, Dubravka Put has been renowned as a mecca of first-class gastronomic delicacies.
Vinodol
Lovers of good, traditional cuisine have been coming to this Zagreb restaurant in the very center of the city, at Teslina Street 10, for more than 40 years. The menu at Vinodol offers a handful of traditional dishes from various parts of Croatia prepared modernly. In addition to the amazing food, Vinodol is known for a wide range of premium wines that pair well with the dishes.
Carpaccio
The adorable Italian restaurant Carpaccio is in the center of Zagreb. The very pleasant interior of this restaurant exudes Italian style and is one of the best traditional Italian cuisine restaurants in Zagreb.
Rougemarin
This popular Zagreb restaurant is located at Ulica Frana Folnegovića 10 and has been on the list of the best restaurants in Zagreb for years. That's not surprising when you taste their legendary BBQ pork ribs, risotto with sweet potato cream, gourmet burgers and Sicilian pizza for two. There are also several imaginative, hearty and delicious dishes found on the menu at Rougemarin.
3. Explore Upper Town
The city of Zagreb is divided into two parts: Upper and Lower Town. As the name suggests, the Upper Town is located on the hill, while the Lower Town is everything below that hill. You can enter the Upper Town by taking Radićeva street from the Ban Josip Jelačić Square and going through the Stone Gate.
Another way to get to or from the Upper town is by funicular. This is the shortest funicular in the world and locals call it Uspinjača. Many famous tourist attractions are located nearby including Lotrščak Tower and Strossmayer promenade.
While exploring the amazing streets of this 13th-century-old town you will see St. Mark's Church, famous for its tiled roof with the Coat of arms of Zagreb. From there you can walk to Gradec from where you will have the best panoramic view of Kaptol, the opposite hill, and Zagreb Cathedral.
When you decide that it is time to go to the Lower Town again, you can start with Tkalčićeva street, where you can eat, drink and enjoy some people-watching. This street is one of the top things to do in Zagreb, especially if you want to try the local beer, wine and rakija.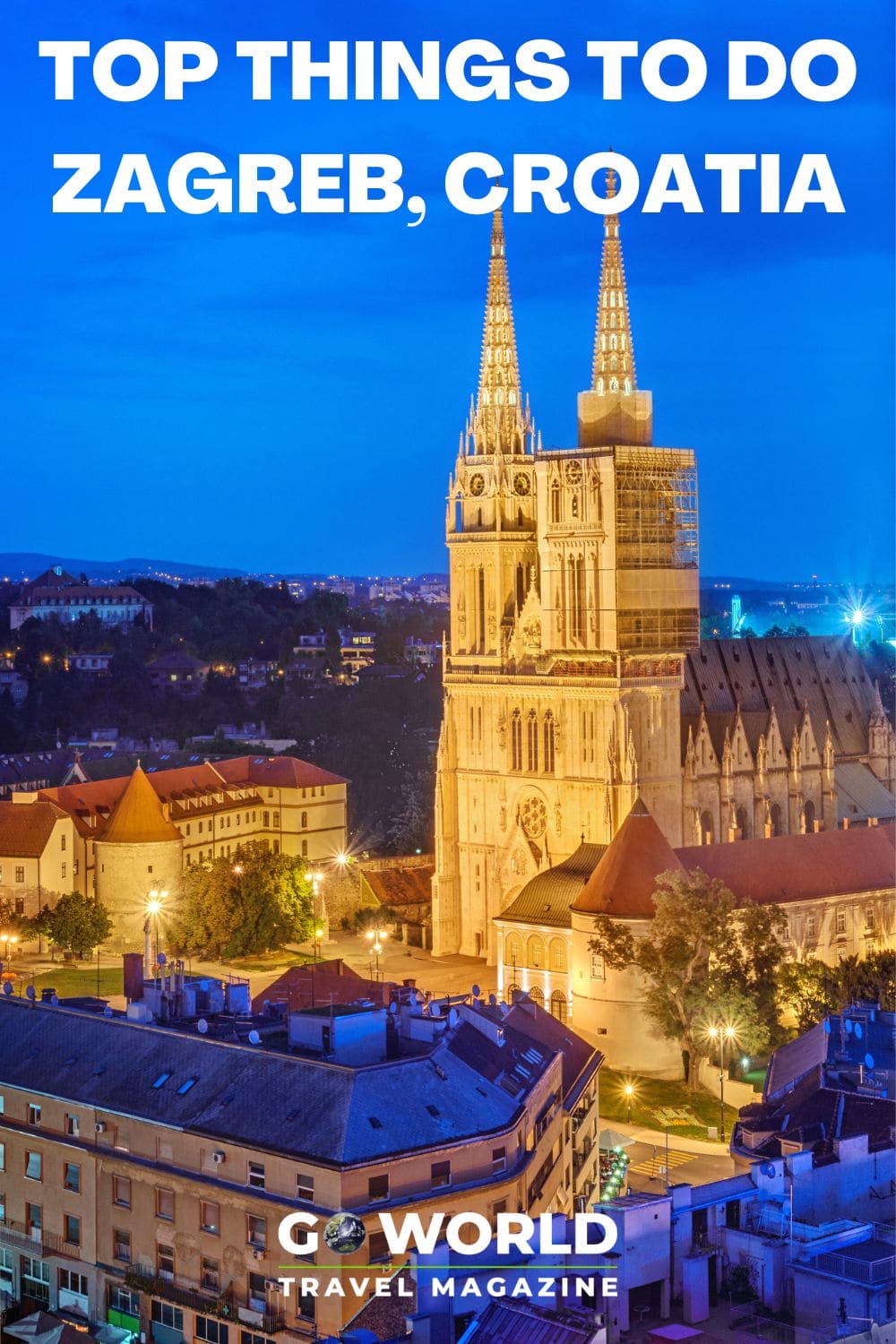 4. Go to the Zagreb Museums
Zagreb is filled with an interesting past which is reflected in the number of museums it has. Most of them are located around the city center. Here are the ones you should not miss:
Museum of Broken Relationships
The Museum of Broken Relationships Zagreb consists of items left over from love relationships. The museum was born from a traveling exhibition with the concept of failed relationships and their ruins. It also has a museum cafe, where you can relax with the sound of live music.
Ivan Meštrović Atelier
Atelier Meštrović is part of the Ivan Meštrović Museum. It includes the Meštrović Gallery and Meštrović's Crikvine-Kaštilac in Split and the Church of the Holy Redeemer in Otavice.
The exhibits in it are part of the legacy of the world-renowned Croatian sculptor Ivan Meštrović and the collection itself is in the family house where Meštrović lived.
Museum of Illusions
This museum is created to confuse you. Defy gravity in the slanted room and experience how your fellow travelers grow or shrink before your eyes.
Lose yourself in the infinity of the Room of Mirrors, serve someone's head on a platter and finally climb to the ceiling and immortalize the feat with a photo in the Inverted Room.
Mimara Museum
The Mimara Museum was founded with a donation from Ante Topić Mimara and opened to the public in 1987. It is located on Franklin Delano Roosevelt Square in a neo-Renaissance building from the end of the 19th century. The collection consists of 3,750 works of art of various techniques and materials and different cultures and civilizations.
Croatian Museum of Naive Art
The Croatian Museum of Naive Art is considered the first museum of naive art in the world, and it preserves works of Croatian naive stylistic expression of the 20th century.
The museum contains more than five thousand works of art. There are numerous paintings, sculptures, drawings and graphics, mostly by Croatian artists but also some by well-known international artists.
Museum of Contemporary Art
The Museum of Contemporary Art in Zagreb was founded in 1954. The aim was to monitor, document and promote contemporary art events, styles and phenomena. Since its foundation, it has been housed in a baroque palace in the old city center.
In 2009, MSU Zagreb moved to a new building designed by architect Igor Franić. Today, the collections of the Museum of Contemporary Art include around 12,000 works of contemporary art by domestic and foreign artists created after 1950.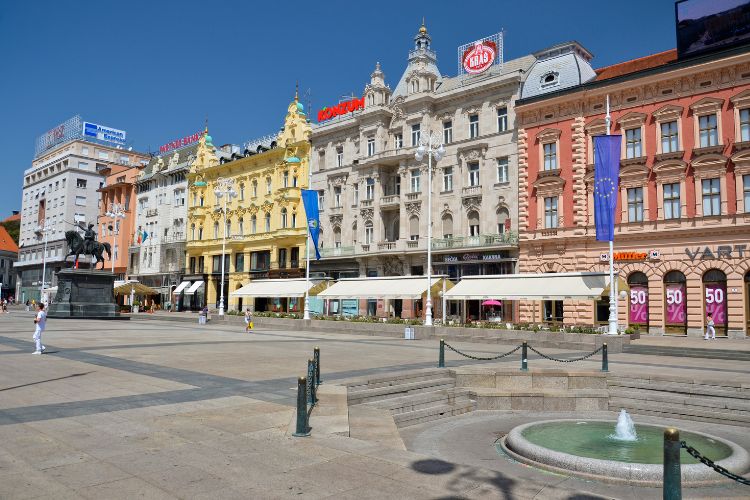 6. Have a Stroll from Ban Jelačić Square to King Tomislav Square
A stroll from Ban Jelačić Square to King Tomislav Square is a must. Take a walk along Lenuci's Horseshoe, which is adorned with Zrinjevac, the Art Pavilion, and Strossmayer Square. This walking tour will show you not only amazing architecture but also what the everyday life of regular Croatians looks like.
From King Tomislav Square you can continue exploring the Lower Town. Go to see other Zagreb attractions like the Croatian National Theatre, the Observation Deck on the main square, or the Grič Tunnel which dates to the second world war.
7. Enjoy the Botanical Gardens
The Botanical Gardens in Zagreb are a true hidden gem, located only a few steps away from the Esplanade hotel. It covers an area of ​​about 4.7 hectares and contains tens of thousands of plant species from Croatia and around the world.
It is made in the style of an English garden with a floral parterre in the central and western parts of the garden. Shaped in strictly symmetrical lines, this garden is one of the most visited in Croatia.
The largest part of the garden is a park, but there is also a large greenhouse, which is probably the most popular part of the garden.
8. Take a Cable Car to the Top of Medvednica Mountain
There are more than 70 hiking trails on Medvednica Mountain that lead to the top or to one of the lodges.
If you are not much of a hiker or don't have a whole day, you can go to the top of the mountain in a newly opened cable car. The ride allows you to enjoy the scenery, and at the top, you will find a cozy restaurant where you can have lunch or coffee.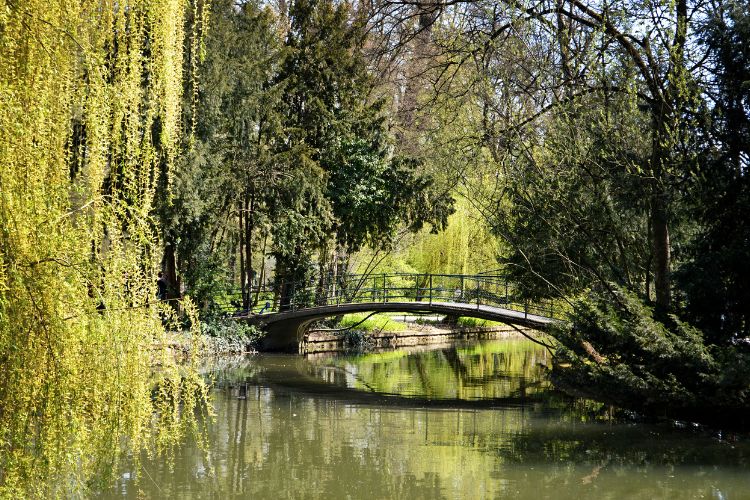 9. Enjoy Zagreb Parks
In the center is the green Ribnjak, which stretches along the walls of Kaptol. From Tuškanac you can reach the wooded Dubravkin Put, a promenade that stretches two kilometers along the Tuškanac Stream.
If we go just a little further from the center, in the east of the city, we will reach Maksimir Park. This is Zagreb's most beautiful forest covering 316 hectares. Here there are numerous plant and animal species, a beautiful promenade, a lake and a Zoo.
A favorite location of Zagreb recreationists is Jarun Lake. It consists of two lakes and six islands. There is a 6300-meter-long pedestrian-recreational path around the lakes that is perfect for walking, rollerblading, cycling and running.
10. Observe Zagreb Cathedral Inside and Out
A visit to Zagreb is not complete without going to see the incredible Zagreb Cathedral. The Cathedral of the Assumption of the Blessed Virgin Mary and Saints Stephen and Ladislav is the first and most significant neo-gothic building in the country.
Its spires are like jewelry on an amazing architectural marvel. Another fantastic location that goes well with Zagreb Cathedral is Mirogoj cemetery, which is basically like an open-air museum, filled with art.
Where to Stay in Zagreb
Zagreb has several top-notch hotels, most of which are in the city center. You can choose from boutique hotels to famous hotel chains. but, if I had to pick just one I would choose Amadria Park on Ilica Street, only a few minutes walk from the main square.
The location of this hotel is just perfect, the service is excellent and the rooms are comfortable. In addition, their restaurant offers exceptional breakfast and amazing dinner options.
When you stay here you don't have to think about where your next meal is going to be, you can sit back and relax while the chef prepares delicious dishes for you.
Author Bio: Danijela Horvat is a travel writer based in Croatia. She finds inspiration in culture, history, and people. With a background in journalism, her passion is reading, writing, and photography. With 10 plus years of writing experience and almost 50 visited countries, she is a citizen of the world.