No matter where you are visiting from, you will be impressed with the number of things to do in Toronto. Canada's largest city has a vast and unique array of activities sure to please anyone.
Toronto, Ontario has world-renowned restaurants, interesting museums, jaw-dropping architecture top entertainment, fun family activities and beautiful natural attractions.
Furthermore, there is something for every age and taste and it would take weeks to do it all. So, we have narrowed it down to 10 of the top things to do in Toronto to get you started.
Start With These 10 Awesome Things to do in Toronto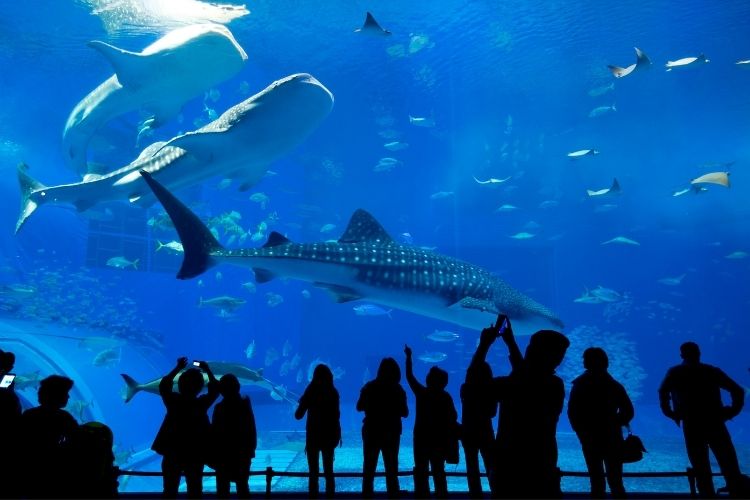 1. Take in the View From the CN Tower
For an epic view of Toronto, a visit to the iconic CN Tower is a must. This Toronto landmark stands at 553 meters tall and is impossible to miss. The highest viewing area is the Sky Pod which offers a glorious vista of the city.
In addition, if you are seeking an adrenaline rush, you can try the "Edge Walk". However, this activity is not for the faint of heart. It requires a walk on a 365-meter high, 1.5-meter wide ledge.
But don't worry, you will be provided the necessary safety protections. This is an equally terrifying and exciting experience that is not to be missed.
Keep in mind that it can get very busy during the peak season. If you visit during this time you should be prepared to wait in line.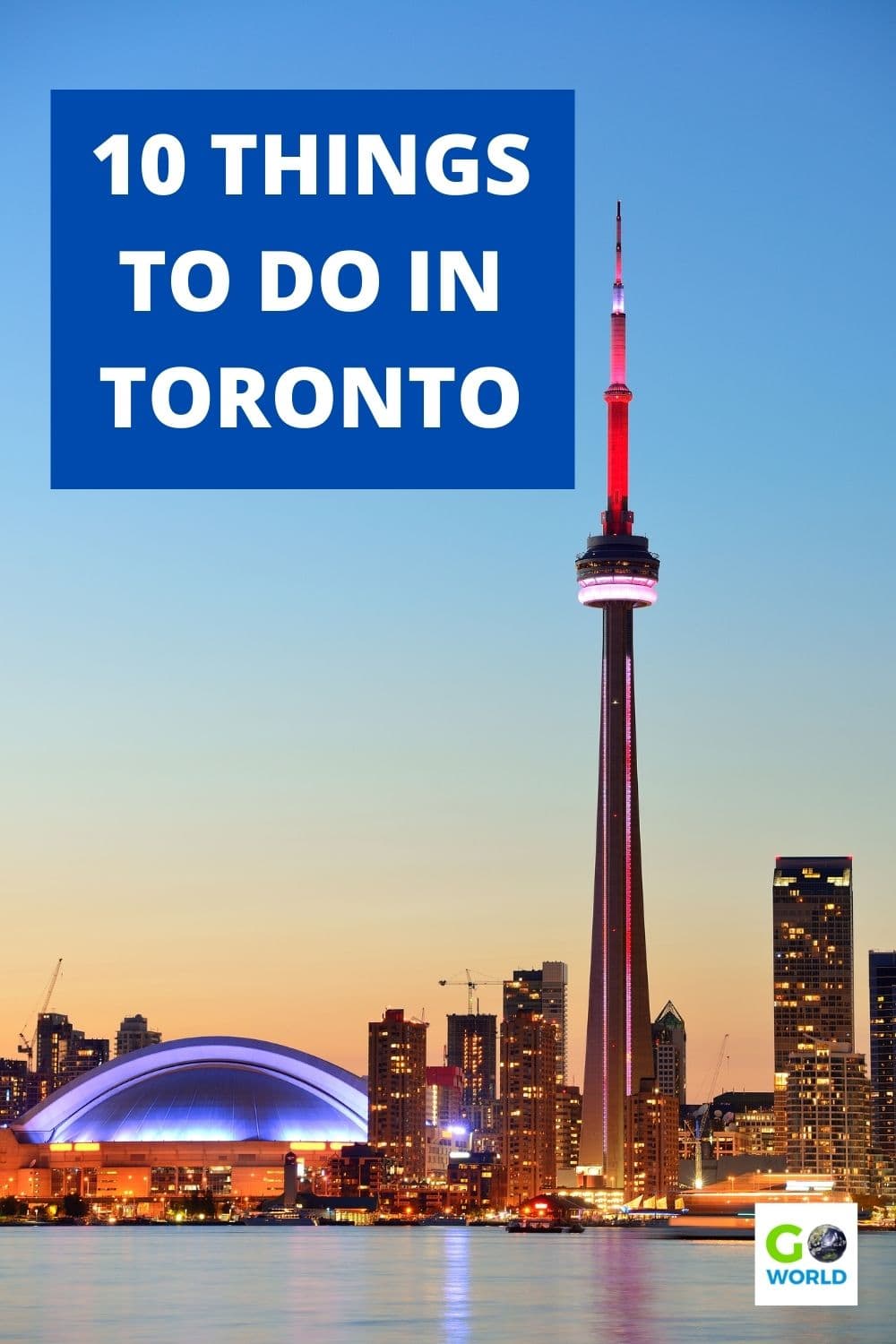 2. Experience the Underwater World at Ripley's Aquarium
Ripley's Aquarium is located next to the CN Tower. It is a top Toronto attraction for all ages and makes a great family activity. This incredible site displays numerous underwater species offering an in-depth look at life under the sea.
The underwater tunnel at Ripley's provides an immersive experience with sawfish gliding past you and sharks lingering overhead.
The touch tanks featuring stingrays and a variety of fish, plus the spectacular jellyfish collection will leave you in awe of the aquatic realm.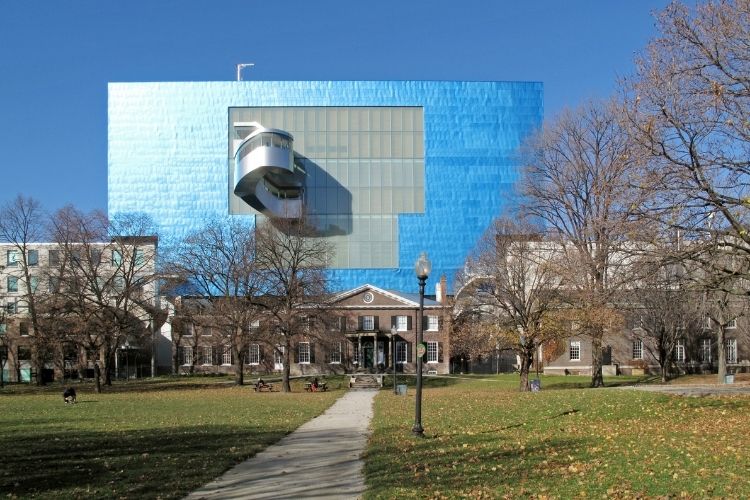 3. Get Inspired by the Art Gallery of Ontario (AGO)
The magnificent Art Gallery of Ontario is one of the most distinguished museums in North America.
AGO features a collection of more than 90,000 masterpieces from all around the world. It will ignite your love for art with everything from classic Slavic paintings to contemporary art.
In addition to the beautiful works, the AGO building itself is a work of art. Its distinctive layout blends traditional and modern architecture.
Meanwhile, the pencil-shaped Ontario College besides it further accentuates its look. This is a go-to spot for sightseers.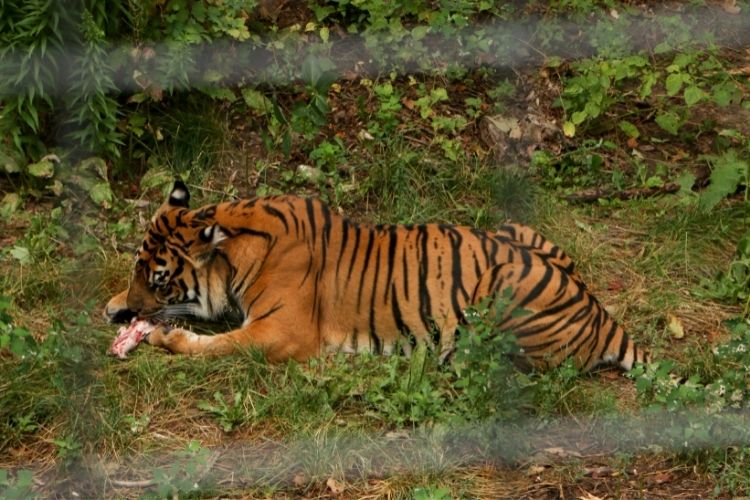 4. See the Animals at the Toronto Zoo
Situated about 40 kilometers from the city, on the Rouge River, the Toronto Zoo is a popular attraction for families.
The zoo houses an impressive collection of about 5,000 animals including lions, hippos, orangutans, penguins and giraffes. Furthermore, it is split into multiple sections, each depicting a specific world region.
Top features include the enthralling Tundra Trek, The Discovery Zone, Gorilla Rainforest and a splash pad that opens in the summer.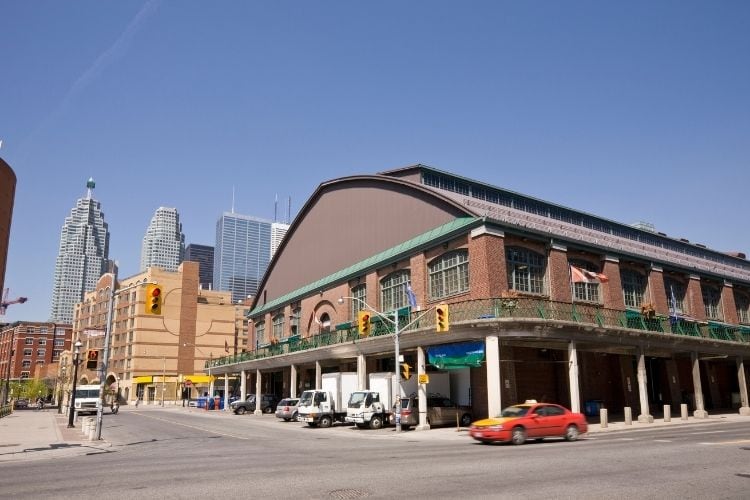 5. Shop Till You Drop at the St. Lawrence Market
Constructed in 1850 it was formerly a concert arena and a public meeting forum. Over the years, St. Lawrence Market has gone through several evolutions which is apparent from its framework.
This bustling market has something for everyone. There are vendors selling flowers, fresh produce, baked goods and other specialty items.
The market is a great place to purchase souvenirs and gifts to take home. Also, you can stop at the multiple cafés and eateries to grab a refreshment and enjoy the bustling scene.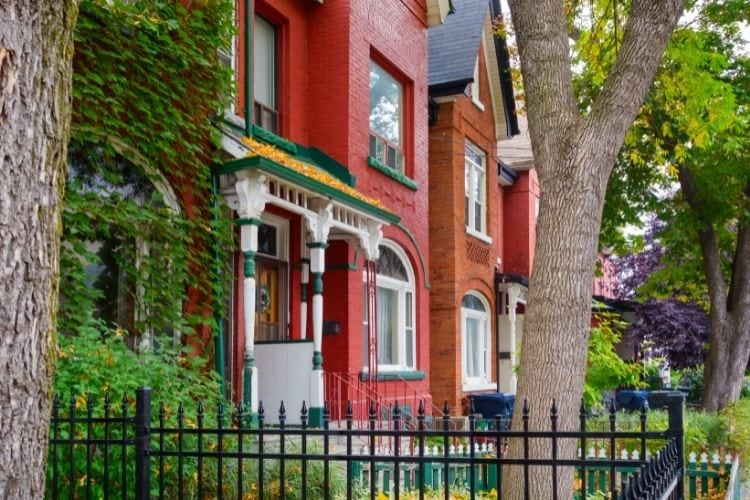 6. Saunter Through Kensington Market District
Kensington Market is not just a market, it is a whole neighborhood. It showcases celebrated Canadian diversity through its inhabitants and businesses.
There are colorful shops covered in street art, old brick houses and sweet melodies filling the air. The Bohemian vibe of Kensington is unmatched. Therefore, it is a fantastic choice for a relaxing evening stroll.
This all-in-one market has everything from tattoo shops to jewelry and clothing stores alongside fresh produce. You name it, they've got it.
Moreover, the countless coffee shops and restaurants provide a multicultural set of food possibilities. Whether you are craving Mexican, Italian, Jamaican or a hot dog and smoothie, you can satisfy your appetite here in Kensington.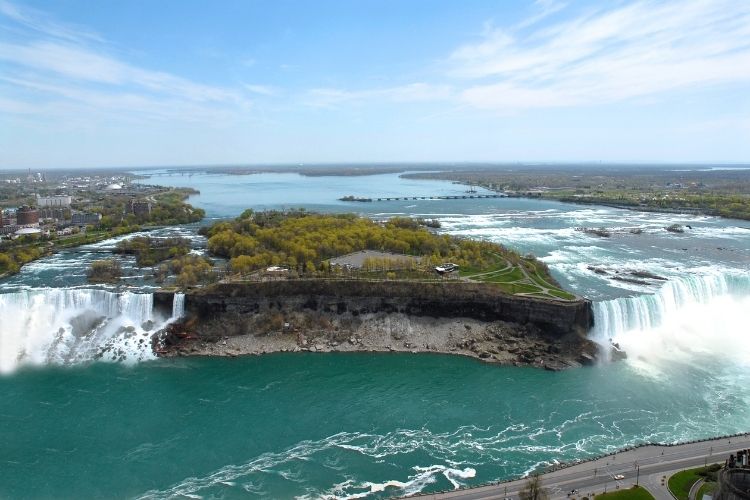 7. Be Awed by Breathtaking Niagara Falls
No visit to Toronto is complete without a day trip to one of the world's greatest natural wonders.
Even if you have seen Niagra Falls from the US side, viewing them from Canada is an entirely different experience.
The spectacles of these falls are lovely to watch and to hear. Just be prepared to get a little wet. It's all part of the experience.
8. Enjoy Delicious Food and Cultural Diversity in Chinatown
Toronto's Chinatown has existed since the early 19th century and is still visited by thousands of locals and tourists.
With residents hailing from Hong Kong, Thailand, Vietnam and other Asian countries you can feel and smell delicious cultural diversity.
Chinatown is undoubtedly one of the best places in Toronto to explore and enjoy fabulous and inexpensive food.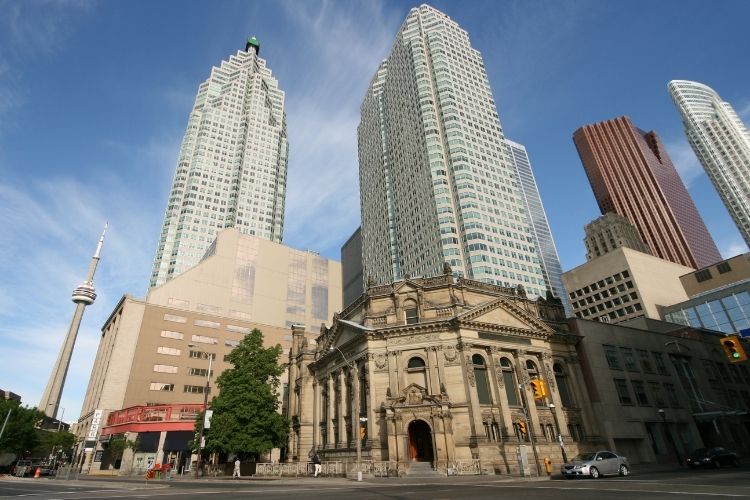 9. Put your Hockey Knowledge to Test at the Hockey Hall of Fame
A visit to the Hockey Hall of Fame is a top thing for hockey fans to do in Toronto. Located downtown, the Hockey Hall of Fame showcases the best hockey players, their teams and the sport itself.
Highlights to enjoy are the legendary Stanley Cup plus an exhibition of significant hockey events. In addition, there's a fun and interactive display that lets you put your hockey skills to the test.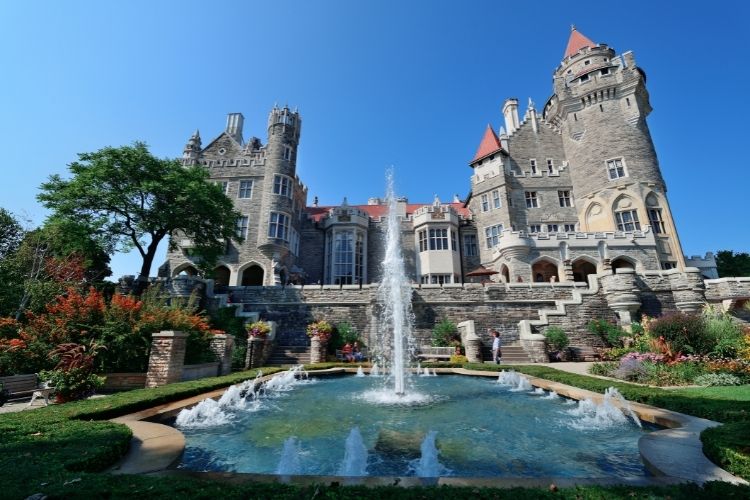 10. Get a Glimpse of the Past at Casa Loma
Casa Loma is a Gothic Revival-style castle perched on a hill in midtown Toronto. It was completed in 1914 as a home for Sir Henry Pellat. Today it is open to the public as a museum.
There are over 100 rooms, three dozen lavatories, acres of estate gardens, massive dining rooms and an archaic conservatory. Casa Loma will make you feel as if you're in medieval Europe.
Events are held at the castle and on the castle grounds throughout the year. The site is easily reached by car or public transport.
Book This Trip
Ready to plan your interesting adventure through Toronto, Canada? Start planning today with insider tips on the best shopping, hotel and VRBO accommodations, local restaurant reviews and more through TripAdvisor and Travelocity.
For the most unique Toronto experiences, from Niagra Falls wine tastings to the Best of Eastern Canada tours, check out Bookmundi. Find more activities and book your dates in advance here.
Find more expert-led Toronto tours and skip-the-line tickets to major events with GetYourGuide. Browse activities and book your dates in advance here.
Get exclusive flight discounts, car rental options and vacation packages through CheapOair.