Harry Potter and the Chamber of Secrets introduced readers to a magical world and gave many young people a new love of reading. After reading the first book of this other-worldly series more than 20 years ago, I anxiously awaited the next.
Wizarding World of Harry Potter

Now that I have children, I've had the joy of re-reading the series with my daughter and watching her fall in love with the stories, too. What better reason to visit the Wizarding World of Harry Potter at Universal Studios?
Happily, a trip to Orlando, Florida made its way into our family vacation plans this year. We knew we had to take a day to experience Harry Potter World. I wondered, was one day enough to visit Harry Potter World?
As it turns out, one day was enough to make the most of our limited time at Universal Studios' two parks: Universal Studios Florida and Islands of Adventure.
Here's what we did right, wrong and what we learned along the way.
Where to Stay at Universal Studios
We stayed at Loews Royal Pacific Resort, which was the least expensive of the three top tier Universal resorts. There is a premium option for any of these hotels, but they are worth the price, particularly if you have limited time.
When you stay at any of these Universal hotel properties, you get Free Universal Express Unlimited privileges. This allows you to wait in much shorter lines for all of the rides.
If you have only one day, like us, to explore two parks, this is key to experiencing as much as possible. It has a value of $129.99 per person, so if you are a family of four, that is likely a larger value than the nightly cost of the hotel.
At these hotels, as well the other four Universal hotel properties, you also have access to the parks an hour earlier than the general public. So, if you can't swing the price of Loews Portofino Bay Hotel, Hard Rock Hotel or Loews Royal Pacific Resort, you should book one of the others. They include Loews Sapphire Falls Resort, Universal's Cabana Bay Beach Resort, Universal's Aventura Hotel and Universal's Endless Summer Resort.
Loews Royal Pacific Resort
The pool at Royal Pacific was busy, but lush and beautiful. It has a fun splash pad that the kids really enjoyed. The room was lovely, with lush tropical views out the window, and we had room service delivery. We enjoyed crashing early in the comfortable beds to the sound of rain.
On our first morning, we were up bright and early to grab a quick bite to eat, check out and catch the boat over to Universal Studios for the early park hours. I wish we would have had more time to spend at the resort. Next time!
Tickets for the Wizarding World of Harry Potter
If you want to experience both Diagon Alley and Hogwarts, as well as the Hogwarts Express, you must purchase tickets for both parks (Universal Studios Florida and Islands of Adventure). You must also purchase tickets for both parks on the same day to be able to take the Hogwarts Express back and forth.
We purchased these tickets online last minute, and I did notice that the price went up slightly the closer we got to the date of stay. It would be best to purchase these online as far in advance as possible.
Start at Diagon Alley
Universal Studios Florida had the early opening hours for hotel guests. That is where the boat from the Royal Pacific went, so that is where we started. Diagon Alley was amazing. It was so fun to feel as though you were actually in a Harry Potter book.
"Harry Potter and the Escape from Gringotts" was one of two rides open early, so it was the first we hopped into line for. Both my daughter and I loved it. Even waiting in line was fun, at least when we were actually standing in Gringotts. The goblin tellers were so lifelike and detailed. There were Daily Prophet newspapers along the way with moving photos, just like in the books. The ride was 3D, a little scary for little ones, but not too bad.
Take the Hogwarts Express to Hogwarts at Islands of Adventure
A life-like Hedwig watched as we waited in line for the Hogwarts Express over to Islands of Adventure. Our express passes didn't make this line feel much shorter, but it was worth it.
The train ride was fun. Take it both directions, as there are different things going on outside the train window. You might even catch a glimpse of Voldemort. Also, there is something surreal about stepping out of a train station on a hot, humid Florida summer day to find Hogwarts Castle covered in snow.
The express passes sure did come in handy as we arrived at Islands of Adventure to loop the Flight of the Hippogriff ride. Everyone loved this one. It had lots of fun twists and turns, with fantastic views of Hogwarts.
Hogsmeade and Hogwarts Castle
We finally made our way over to Hogwarts Castle itself to try out the "Harry Potter and the Forbidden Journey" ride. The castle was quite a sight.
We were at melt down warning zone by this point and made the decision to go into the castle but try the rider swap. Rider swap is where one adult can wait with a younger child while the other adult takes the older child on the ride. Then the adult who waited can take the ride with the older child upon their return.
"Harry Potter and the Forbidden Journey" would have been too scary for a preschooler. However, our almost-middle-school daughter absolutely loved this ride. We soared through a Quidditch match and throughout the castle grounds led by Harry, Hermoine and Ron in a thrilling 3D experience.
And that pretty much wrapped it up for us. A very short line for the Hogwarts Express ride back to Diagon Alley, a couple of quick rides on the way out, then a boat ride back to Royal Pacific Resort. We locked up our luggage and Silvercar and we were on the way to our next adventure!
Was the Wizarding World of Harry Potter Worth It?
Yes, the Wizarding World of Harry Potter at Universal Studios in Orlando was worth it for us. Our daughter loved it, and it only served to strengthen her love of the Harry Potter books. It was expensive, but we would do it all over again to have her continue to embrace the books and reading. And the look of joy on her face that day was priceless.
Insider Family Tips for the Wizarding World of Harry Potter at Universal Studios Florida
The Universal Studios App has a great map with wait times for the rides. Download it before you start your day.
Don't bother bringing a camera. You will just have to lock it in the (free for a limited amount of time) lockers when you get on any of the rides.
Be sure to get Butterbeer at the Leaky Cauldron or Hogsmeade. Mmmm, Butterbeer is surely refreshing on a hot day.
If you plan on buying a wand with magic, do it early so you can search for the magic.
The Wizarding World of Harry Potter is best suited for those old enough to have read some of the books. And it seemed to have a happening night-time environment ideal for teens and above. For those with younger kids, you might want to head over to Toy Story Land at Disney World
Transportation to Universal Studios Orlando
Most people choose to rent a car for their vacation to Universal Studios. Car rental is our second to least favorite part of travel. My husband hates that you can only reserve a car class or category and not the specific car. I don't like the paperwork and the pressure that I always feel to sign up for the extra insurance that bumps the price up. We both hate the exorbitant price charged for booster seats and car seats. And, trying to find a gas station to fill up as you are rushing to make your departing flight is always a pain.
But this time we got a car from Silvercar and it was seamless. Silvercar advertises taking all of that annoyance away, and they deliver. You know exactly what you are getting down to the color. It is as easy as could be, all done in advance through the app. And you don't have to worry about filling up the tank or extra charges adding up.
Author: Liana Moore lived overseas growing up, attending British public school for Kindergarten in London. She then moved to Stavanger, Norway for nine years until age 15, growing up with friends of different cultures. Summers involved camps in Switzerland and Wales, plus USA time in East Texas and Minnesota. Liana sees things from others' viewpoints, believing those experiences shaped the woman she is today. She's instilling that empathy in her children, having fun along the way. Currently based in the mountains of Colorado, much of her time is spent exploring and writing about the Rocky Mountains. Follow Liana's adventures at Insider Families www.InsiderFamilies.com  She can also be reached at https://www.instagram.com/insiderfamilies/ or  www.facebook.com/InsiderFamilies.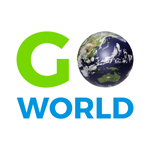 Latest posts by Go World Travel Magazine
(see all)