Florida is amazing because of the mild weather, sunny days, and warm temperatures. The weather is for many people, the main reason why they visit the popular state. The state of Florida is based in the southeast part of the US and goes under the nickname 'Sunshine State.
Many people flock to Miami Beach, but there are many other amazing cities and areas to explore. If you and your family have not yet experienced magical Orlando, you should keep reading.
Orlando is world-famous for a long list of reasons and makes the most perfect family destination. There you will be able to explore the magical world of Walt Disney World, as well as many other theme parks. They don't call Orlando the theme park capital, for nothing.
In this guide, we will take you through the exciting attractions, as well as accommodation and general travel tips for this family's dream destination. Here you go.
Finding the Right Accommodation
In terms of accommodation, Orlando is very well-known for its amazing family resorts. When you travel with kids, there are many things to consider, and one thing is entertainment.
Many resorts offer a great variety of facilities that are suitable for both kids, as well as the parents and other adults. Swimming pool, waterpark, minigolf, spa and day-to-day activities to keep everyone entertained, are all available at Westgate lakes resort & spa in Orlando, Florida. For more information about the resort, please check out the link above.
The resort offers the setting of a perfect family holiday, where both kids and parents can enjoy the holiday mood in different ways.
In case you're still in doubt about what type of accommodation to choose, make sure you consider the facilities for the children. Westgate Resorts also has other locations in Orlando.
What to Experience in Orlando
Theme parks are of course a must when you travel to Orlando. Disney World is a theme park that kids, teenagers, and adults can all enjoy to the fullest.
Many generations have grown up with Disney, so most people have a special connection to the characters and movies. In Disney World, this all comes alive.
There are four parks within Disney World, which include 'Disney Hollywood studios ', Disney's Animal kingdom 'EPCOT' and 'Magic Kingdom Park'.
Other theme parks include SEA LIFE Orlando Aquarium' and 'SeaWorld Orlando', where you and the family get the opportunity to know more about the creatures of the sea, as well as get educated about the underwater world.
If animals are on the list when visiting the city, a trip to 'Gatorland' or 'The Central Florida Zoo' should be on the cards.
For anyone interested in astronomy and space, Orlando is the perfect destination. Orlando is where you will find NASA Kennedy Space Center, where all the magic happens, and you can experience rocket launches. What a once-in-a-lifetime experience for you and your family!
Other Attractions to Consider in Orlando
Theme parks are great fun, but other experiences are also worth considering. Since you are in Florida, do not miss out on a trip to The Everglades, which is about four hours from Orlando.
There are boat trips available, where you glide through the waters and get the opportunity to see the amazing wildlife. Everglades is very well known for its alligators, birds, toads, frogs, crocodiles as well as snakes. An exciting peak into the wonderful nature and wildlife of Florida.
Nature experiences are very popular in Orlando and lots of outdoor adventure experiences are available. Kayak trips, paddleboarding, deep-sea fishing, horseback riding, and lots more to choose from.
What About Beaches?
Since Orlando is not located on the coast, you will have to prepare yourself and the family for having to travel a bit, to get to the nearest beach. This is also another reason why it's always worth considering accommodation with a swimming pool. Orlando is in Central Florida, and during the warm months, it can be very hot as well as humid.
Visiting beaches is not impossible though, far from that. The beach which is closest to Orlando is Cocoa Beach. From Central Florida, it only takes about an hour to get there.
Other beaches to consider are Vero Beach, Daytona Beach and New Smyrna Beach. Always make sure you know the current conditions of the beaches, especially when traveling with kids.
Rent a Car
There is complete freedom when you have a car to get around at your holiday destination. Even though many attractions are possible to reach by other forms of transportation, it might be a good idea to consider renting a car, if you're not planning on taking your own.
Florida has so many great things to see and do, and limiting yourself to just Orlando, is almost a shame.
Explore More of Florida
Florida is a fantastic state, which should at least be explored a bit when you're there. The distances are quite far, but consider taking a few nights somewhere to divide the trip.
Drive to Key West, eat Key Lime Pie, learn about history, and enjoy the magical sights on the way. Check out the art deco in Miami Beach, take a photo at one of the beach huts, and soak in the vibrant life there. These are only a fraction of the exciting things to do and see in the Sunshine State of the US.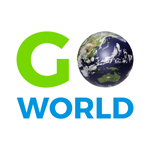 Latest posts by Go World Travel Magazine
(see all)