Perched high on a hill, somewhere between land, lagoon, and sea, is where you will find the brand new Simbavati Fynbos on Sea.
Overlooking the town of Sedgefield on South Africa's Garden Route with the deep blue waters of the Swartvlei Estuary to the left and the ebb and flow of the Indian Ocean to the right, this magnificent eco-paradise is quite unlike any other hotel you're likely to find on the magnificent stretch of South Africa's coast.
The magnificent views attracted us to this spot, which as a private home, previously opened its doors to visitors late last year.
Step inside the cozy lounge, and every window gives you a glimpse into the 360-degree surroundings that Fynbos on Sea provides.
Where rivers end and lagoons begin, forests scramble up hillsides, and sandy beaches seem to stretch out for eternity.
But our stay at Simbavati wasn't just about attempting to tear our eyes away from the vistas that stretched out before us as we sat at the pool. The land behind this unique property also beckoned.
Some of South Africa's most beautiful nature
Here a natural wonderland was begging to be explored with a 600-hectare space home to some of South Africa's most beautiful plains animals, including eland, zebra, bushbuck, and waterbuck.
All this is set in coastal dunes and fynbos, a natural vegetation endemic to this region and known for its exceptional biodiversity with about 8,500 different plant species.
While walking and cycling trails were meandering through the reserve, we chose instead to opt for the lazy way of discovering this paradise with a nature drive on the off-road trails.
Along the way, to watch the sunset at the viewpoint, our guide stopped and pointed out the animals and took the time to introduce us to the local vegetation and smaller creatures of the bush.
We discovered how to make herbal teas from the wild-growing plants, learned some fascinating facts about the landscape, and even got up close and personal with a magnificent Golden Orb spider whose beauty was bound to make even the most fearful of arachnophobes weak at the knees.
An opportunity to rest
This was an opportunity to rest both mind and soul, perched high on that cliff above the famous Gericke's Point.
And while we occasionally sat above the clouds, it can be said that the staff here were anything but aloof. Because while it was the views we came for, it will be for the staff that we will return.
From the moment that we arrived, we were made to feel like family, with the chef even coming out to greet us to ask if there was anything in particular, we would like for dinner or if he could make something special for our daughter.
We talked about kitesurfing, paragliding, and surfing with the manager and were greeted by name by each staff member.
When sitting down for breakfast, we were pleasantly surprised to find our daughter had her special plate on which sat French toast crafted into the shape of stars.
And for us adults, the food was nothing short of sublime.
It was evident with every dish that the chef had a real passion for his craft, from Mauritian chutneys that harked back to his heritage and num num jams made from locally growing fruit.
Every morsel had been well thought out and crafted with the utmost attention to detail. Yet this was still homely, satisfying food without the airs and graces of a stuffy restaurant.
Of course, those spectacular views only helped add to the magical atmosphere.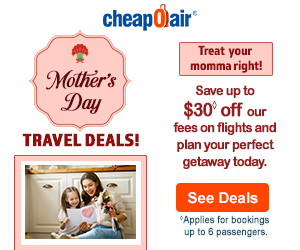 Book This Trip
Start planning your escape to Sedgefield, South Africa, today. Find exclusive flight deals and the best car rental options through CheapOair.
Plan more fun activities around Sedgefield, expert-led tours, wildlife adventures and skip-the-line tickets through GetYourGuide. Find more information and book your dates in advance here.
Read our articles about other destinations:
Author Bio: Janine Avery was born and bred in Cape Town, South Africa, and says there is nowhere she would rather call home. She is a lover of all things nature and loves to explore new places, enjoying any form of travel from basic tenting to lazing in luxury lodges. She also loves to dabble in digital marketing, spread messages on social media, and take audiences on a journey through her travel stories.