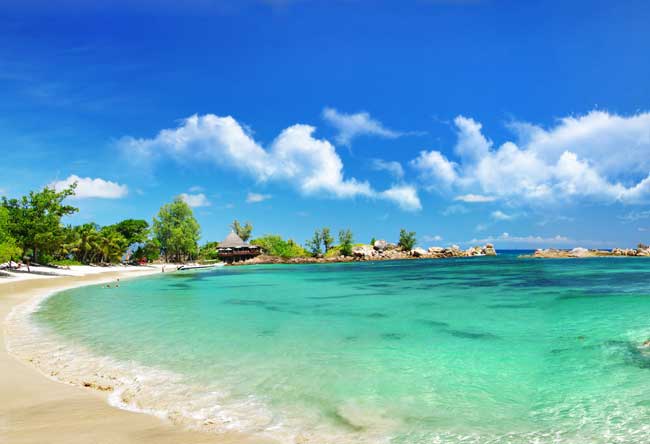 Lush. It's the first word that comes to my mind when I step into the tropical heat of Mahe Island in Seychelles. There is green stuff, EVERYWHERE. It's no wonder that travel in the Seychelles, an archipelago of 115 islands in the Indian Ocean just off the coast of East Africa, is a bucket list adventure for many travelers.
Travel in Seychelles
On our way to the villa, my taxi ride is spent imagining the dinosaurs that would seem to be right at home in this Jurassic Park-like scenery. This thought is interrupted when we begin crossing Morne Seychelloise National Park, which divides the island's commercial east side from the wilder west side.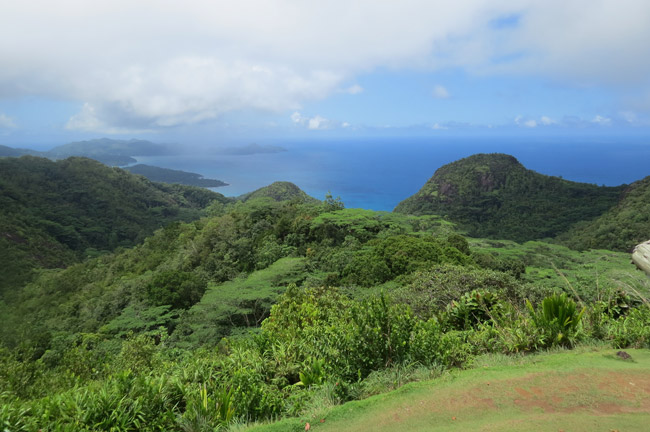 I perk up when our taxi driver tells us Seychelles' number one rule: "Take it easy. The secret to life in Seychelles is avoiding stress."
When we arrive at the villa, I start to understand what he means. If I could wake up to THIS view every day, there would be no reason for me to be stressed.
Just when I am about to get used to this incredible view, sunset comes, and with it, the birds. I don't need to tell you that the sunsets are those kind that make you want to grab a stranger just to be able to enjoy such a beautiful thing with someone, but the sounds of the hundreds of birds singing is absolutely mesmerizing.
It takes a few seconds to understand what exactly we are looking at, but then the furry face and unmistakable wings tell us that there are bats in the Seychelles. BIG BATS.
Giant Tortoises in Seychelles
Another big thing in the Seychelles are tortoises. Seychelles is the only other place in the world besides Galapagos where giant tortoises still live. Later, we're lucky to have some pretty close interactions with six of these buddies lounging in our hotel's garden. It's safe to say they steal our hearts. It's a shame they grow so big or they would be wonderful pets.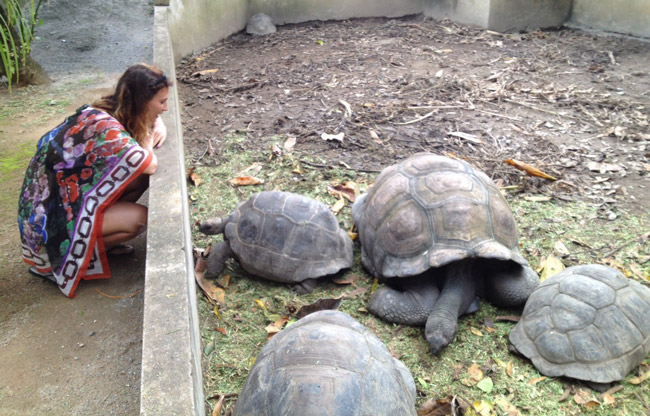 What to See and Do in the Seychelles
When day dawns, our first mission is to explore Mahe. Seychelles' biggest island, and home of its capital, Victoria. Mahe is often considered the "least" charming of the Seychelloise islands, as it perhaps lacks that 5-star luxury you are more likely to get in a private island resort.
But if you dislike all-inclusive resorts and want to be more adventurous and self cater like we did, I personally recommend making Mahe your base for any trip to Seychelles, at least for a couple of days.
Mahe has gorgeous beaches, some of its more pristine ones on the western and southern coasts, like Anse A la Mouche and Anse Interdance, as well as the Port Launey and Baie Ternay Marine Parks in the North West.
Sea lovers, divers and serial-snorkelers will have plenty to feast their eyes on underwater. Make sure you bring your own mask and snorkel though, as renting opportunities are limited, and you can pretty much buy these only in Victoria, without any guarantee of quality.
If lounging on the beach all day doesn't cut it for you, you could dedicate a whole day to beach hopping along the coast. With warm and shallow waters, it's a pleasure just to walk in the water and observe the greenery all around you.
If you don't like the beach, first of all you might want to reconsider your holiday planning, but Seychelles can offer you plenty of other options to keep yourself entertained.
You can visit the cute little Tea Factory, which is nested inside the Morne Seychelloise National Park, and in which 15 people produce flavored tea for local consumption only. With a ceremonial fee of 2 Euros, a local worker will take you around the factory, where you can watch the actual tea processing (plant nerd alert) and you can get all your souvenirs sorted by buying plenty of delicious tea in their makeshift shop just outside.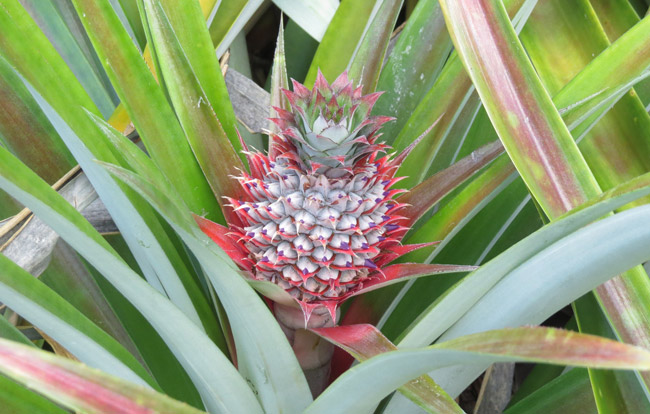 Le Jardin du Roi, Spice Garden
If you're a foodie like me, I also highly recommend le Jardin du Roi, Spice Garden. This spice plantation/restaurant/tourist attraction is a beautiful place to spend a few hours seeing all kinds of spices and exotic plants. Between my "ohhhh" and "wowww" and "look at this" I even manage to sell it to my travel partner, who I am pretty sure secretly enjoyed the whole experience.
The National Park also offers plenty of hiking routes. We were advised to do the Copolia one, as it is guarded and you are less likely to get lost (or robbed). The one-hour ascent is totally worth getting soaked in sweat for (tropical heat, you know), as you are rewarded with breathtaking views of the islands and the capital Victoria from above. But please be careful where you step; pay attention to wet foliage or risk falling on your behind and getting it bruised.
Victoria itself is nothing special, so don't count on spending too much time there. It is useful to stock on food and change currency (it is always better to pay in local rupees, euros are widely accepted but it is a little bit of a rip off), and I definitely recommend buying some fresh mangos and bananas at the Victoria Market, in the central square.
Continued on next page