The rhino is standing just yards away from our little group of eight. She's grazing, but it's not like she hasn't noticed us watching her. Her ears swivel around to catch our muffled exclamations and the clicking of camera shutters. Her calf — a perfect mini-me version of its mother — looks straight into my camera. For a moment, its expression is innocent, inquisitive, and totally fearless.
I press down, hard, on my camera's shutter and fire off a round of shots. It's as I pull the camera away from my face and wait for the images to load that the sickening thought arrives and I feel like sticking a finger down my throat:
I can't wait to Instagram this.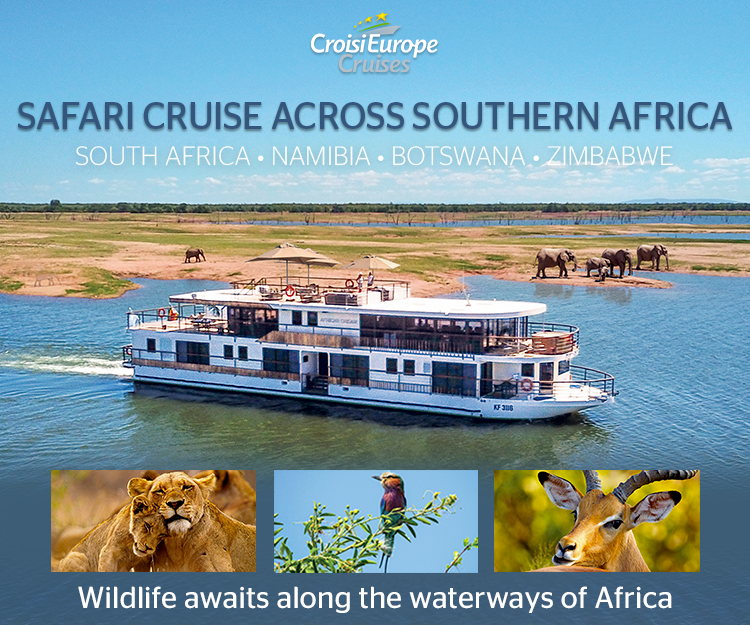 The success of social media hinges on people's yearning to communicate their experiences with the rest of the world. At the same time, the satisfaction of human experience depends on how present we are in that moment. The two are, by definition, completely incompatible.
It's hard to record an experience and still be present for it, and the rhinos are a testament to that fact. The moment with them was incredible because the only barrier separating us was the one I put there. The calf wasn't looking at me so much as it was looking into my camera.
My encounter with rhinos occurred 20 minutes into a once-in-a-lifetime experience on a game reserve in the region of South African savannah known as the Great Karoo.
Safari in South Africa
I'm in South Africa on the reserve as a journalism intern for a group called Africa Media, alongside five other interns and our two instructors. All eight of us are aspiring media specialists and we're recording our five days on the reserve through photography and/or writing.
Either way, we're each faced with the impossible task of reconciling the difference between communicating our experience and actually living it. The rarity of the opportunity heightens both desires. We're on safari, after all, one of the ultimate bucket-list items, and we want the experience to be unforgettable both in the moment and afterward.
The pressure is on the next morning when all eight of us pile into our borrowed van. We're driving from one reserve to another, where we'll meet up with a guide and switch to an extra-tough Land Rover for a game drive.
The big excitement surrounding this reserve is their cheetah, a female who has just given birth to a litter of three cubs. She's been fitted with a radio collar and our guide will be able to track her into the dolomite-capped mountains of the Karoo, where we'll get the chance to photograph the little family. Not even our wildlife photography instructor has gotten an opportunity like this.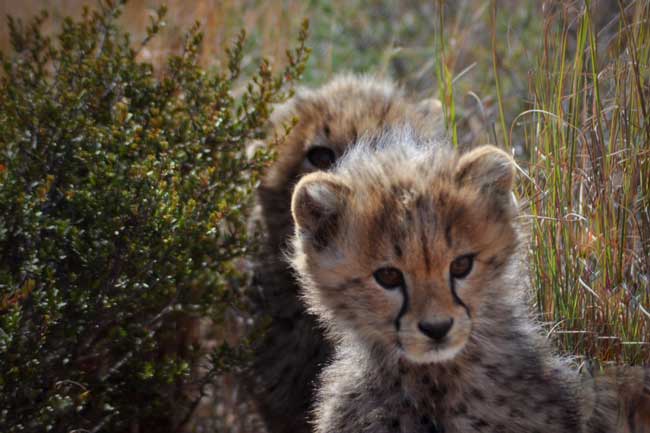 Everything is going smoothly, or at least as smoothly as things can go when you're driving in the Karoo. There's a reason why we're switching to a Land Rover and it's one that we realize too late. Barreling down the unpaved roads, through half-dried creek beds, and over toothpick-sized Acacia tree thorns takes a toll on the van's too-thin tires and we have a blowout in the middle of Route 63-8.
It takes half an hour to change the tire with everyone trying to offer their own kind of contribution to help solve the problem. Unfortunately, it's a one, maybe two-person job and the only tasks that are handed out are putting out the triangular "CAUTION" marker up and holding the set of four nuts and bolts that hold the tire in place.
In the meantime, we stand listless on the side of the highway. It's like someone's hit the pause button on a full-speed adventure and we have absolutely no idea what to do. I keep trying to help the person who gets to hold the bolts because I feel like I'm supposed to be doing something, anything at all, but they don't need my help.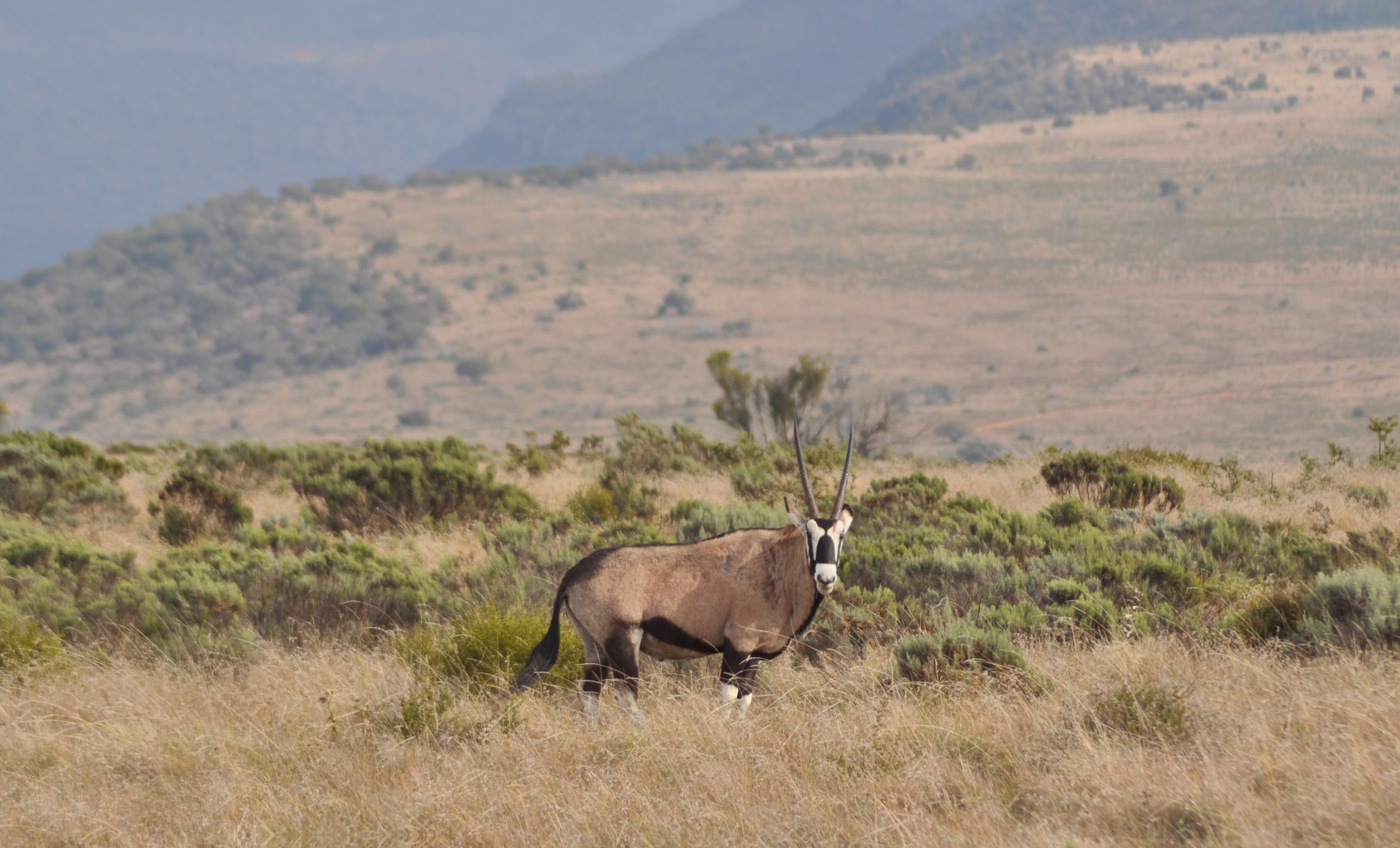 Later, it's not the cheetah that I remember the most about our trip to the Karoo. We get even closer to them than we did the rhinos and still, both encounters come to mind second to that half-hour on the side of a South African highway.
I have no pictures to remember it, not that there was much to remember in the first place, but it's a half-hour that I was forced to spend in the present, outside of my preoccupation with social media and the pressure to record my adventure.
If You Go on Safari in South Africa:
Mount Camdeboo Private Game Reserve & Luxury Accommodation
Graaff-Reinet 6280 South Africa
[email protected]
(+27) 49 891 0570
www.mountcamdeboo.com
Author Bio: Imogene Robinson will graduate from Centre College in May with a B.A. in English and a minor in Creative Writing. She has a longtime passion for the natural world and everything in it as well as for storytelling and travel. You can find her online at www.imogenerobinson.com.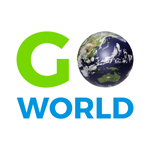 Latest posts by Go World Travel Magazine
(see all)