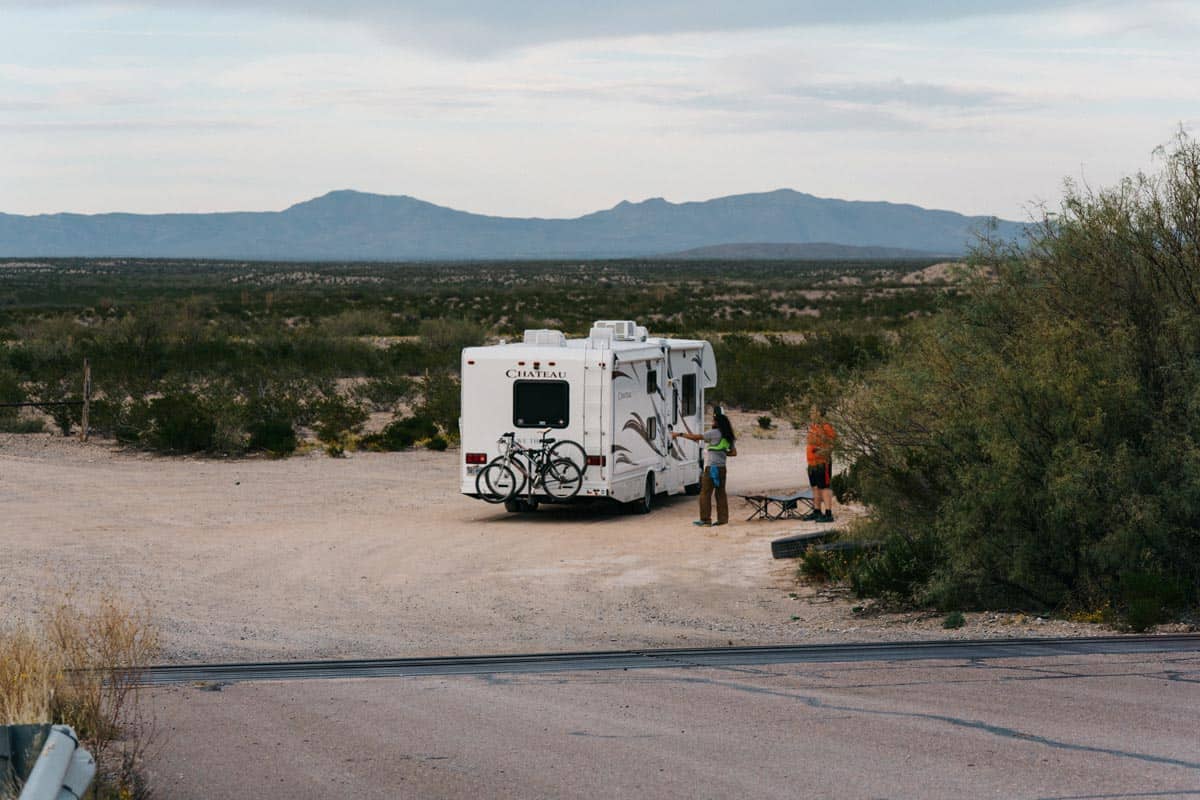 Editor's Note: Travel is complicated right now. Please check local regulations and location openings before you go. We share places, products and activities we recommend. If you make a purchase using a link on our site, we may earn a commission.
At the beginning, while working out the logistics of our idea to live and work from RV this summer, I often felt a mixture of anxiety, excitement, regret. It was all mixed up. What if I hated it? What if I couldn't figure out something on the RV? Would I like to move my home around for the summer?
I kept going back to the wooden sign I found in that small gift shop: "Life is an Adventure, Enjoy the Ride."
I decided that would be my attitude. Attitude is a choice. This was going to be an adventure that my husband and I would be on together. We would never know if we never tried. If we hated it, we would sell it, right?
Traveling by RV: Practice Makes Perfect
My husband had previously pulled trailers and boats, but this is totally different since it's 40-feet long. I could just picture the experienced RVers as they saw the newbies pull in. They would get their cup of coffee and sit and watch the show as we backed it in. I knew we would need to work together to get this thing backed in without yelling at each other.
A good friend of ours took us out into a parking lot and my husband got the feel of how the fifth wheel handled with the truck. Our friend instructed me that as I guided my husband back I should always be able to see him in the rearview mirror. Feel free to head out without practice, but you might end up giving the experienced RVers a show.
Taking the RV for a Practice Run
We decided to take the RV out for a practice run. We live near Phoenix, AZ in the wintertime and decided to go check out the infamous city of Tombstone, AZ. You know, Wyatt Earp? He was in the infamous gunfight at O.K Corral between the lawmen and the Cochise County Cowboys. (Watch the movie if you haven't heard of this part of our history.)
Anyways, we loaded up a few things, the dog and we hit the road. Driving this rig through big cities like Phoenix would not be fun. My husband checked out some alternate routes that would avoid some of the city, and this truly made it more enjoyable.
Getting from A to B with an RV is made simple with Garmin technology. Check out these top-rated GPS systems, monitors and more at a discounted rate here.
The RV Resort
We were so happy to arrive in one piece at the RV resort. After my husband found a place to park the fifth-wheel, I went in and they had no reservation listed for us. What?! My husband would not be happy if he drove this thing for four hours and didn't have a spot for the night.
Here is another thing I learned — a lot of RV resorts have similar names. Do your homework before you go. Luckily, I did have reservations at an RV park we had passed. We wound our way back and pulled in.
There are many RV resorts and just like hotels, some are great, some are not. This park was neat, clean, and well run. We were some of the youngest people there. I could just feel the eyes on us as we pulled in. "Henry, come look, there are some new RVers. Grab the coffee and let's watch."
Luckily it was a pull-through spot. But, to be honest, I didn't really need to worry too much. My husband is great with the RV and picked up quickly the nuances of pulling it and backing it up.
The People at RV Parks
Visiting RV parks provides many opportunities to meet people from all walks of life. The first person we met was an older gentleman. He had spent years as a police officer and now wanted some peace and quiet.
His marriage was falling apart and you could see the loneliness and sadness about him. We heard about his German Shepard who was his constant companion. Life had beat him up a bit. We stood and listened about his life and we knew he needed to share it.
The next day, we called the office as we couldn't get the cable to work. A young bearded man showed up at our door to help us. We started talking and found out that he and his wife had sold their home, packed up the kids and hit the road in an RV. They homeschooled the kids. Working in the RV park gave them their site for free. He and his wife even worked small jobs at local shows in Tombstone.
Some of the most helpful RV additions and accessories for life on the road can be found here from CampingWorld. Whether it's jacks, camp chairs, mattresses, tanks or grills, CampingWorld has it everything you need to maintain your RV and campsite.
Problems and Duct Tape
The maiden voyage often reveals any problems the RV has. It's not amazing construction and the road jostles and bounces the tiny house around. Things loosen and fall off. You start to notice things you didn't see when you bought it.
On our trip home, a gentleman pulled up beside us and pointed backward. The arm of our awning broke and was sticking out. Another lesson, ALWAYS carry duct tape. We pulled over, duct-taped the arm down and hit the road again.
The auto leveling didn't work either, but such is the life of the RVer. Back to the RV shop for a few repairs.
After your first time out, you will begin to get a list of all the tools and gadgets you need, such as an RV sewer hose kit or an RV electrical extension cord. Start reading books and articles to give yourself an idea of what is essential in order to live and work from an RV.
Want to know more about Debbie's journey? Then catch up with the whole RV lifestyle series of Life Is An Adventure, Enjoy the Ride.
Latest posts by Debbie Miller Pond
(see all)