If you find yourself in Monterey or Carmel, don't hesitate to add 17-Mile Drive in Pebble Beach to your must-see and do list. This scenic loop is one of the most picturesque drives in the country and can be accessed at several entrances in Carmel and Pacific Grove, as well as from the main highway off of California State Route 1.
Views, World Famous Golf Courses and Houses to Drool Over
You'll pay a fee (per car) to drive it, but it's well worth it, as you'll discover a host of jaw-dropping views, from dramatic coastal cliffs and white sand beaches to enchanting forests and giant trees. There are also famed golf courses and gorgeous homes dotting the area, evoking styles of the rich and famous.
Best Tips & Tools to Plan Your Trip
Upon entrance, you'll be given a map with a brief description of each point of interest along the route. There are seventeen in all. Allow a few hours for the trip, especially if you stop to eat or take lots of pictures. And trust me, the photo opps are plentiful.
Golf Takes Root in Pebble Beach
Over a century ago, the drive was a trail used by covered wagons to transport guests from the posh Hotel Del Monte (now the site of the Naval Postgraduate School in Monterey) to picnic grounds along Pebble Beach.
In 1919, Pebble Beach Golf Links and The Lodge at Pebble Beach opened to the public. Later, Spyglass Hill Golf Course opened and the first U.S. Open Championship was held at Pebble Beach. Other world class golf courses and hotels followed, creating a luxurious enclave of accommodations, restaurants and spas.
Beaches Galore!
The first stop that visitors often make on the route is Spanish Bay, as it has a lovely beach with ample parking. Historical records note that Spanish explorers camped out here in 1769. They were attempting to find Monterey Bay and mistook it for Spanish Bay.
From Spanish Bay to Point Joe is the Restless Sea. It's aptly named because the ocean is known to be turbulent in this section of the coastline. Some say this is due to the currents' proximity to the shore or the submerged rocks. Waves crash and converge and the scene is a mesmerizing feast for the senses.
Further up the road is Point Joe. Story has it that in the early 1900s, a man called Joe lived in a driftwood hut here and sold trinkets to tourists. No one really knows if Joe was named for the Point or vice versa.
Wildlife Abounds
You can't miss Bird Rock, with all the white substance (guano) covering it from the birdlife that inhabits the area. Cormorants and pelicans, along with sea lions, share the rock. Seals and playful sea otters also like to hang out nearby. This is when a pair of binoculars comes in handy.
Hike to a Storybook House
At Seal Rock, there's a little beach from where you can hike on the boardwalk toward the Gingerbread House. This colorful residence, with its high-pitched and painted tile roof, resembles a cottage from the fairytale, "Hansel and Gretel."
It was built back in the 1940s by artist Pedro de Lemos and was meant to be used as temporary living quarters during construction of a main dwelling, which was never finished.
Fanshell Beach and Cypress Point Lookouts are choice spots for mother harbor seals to have their babies. If you're there between April 1st to June 1st, however, the beaches are closed, as this is pupping season.
Trees Take Centerstage in Crocker Grove
The grand Monterey Cypress takes centerstage in Crocker Grove, home to the largest and oldest of these trees. This rare species can reach a soaring seventy feet in height and live for several hundred years. The grove is one of only two native Monterey Cypress forests in the world.
The other is south of Carmel, at Point Lobos State Park. If you're wondering about the grove's name, it's a nod to Charles Crocker, the railroad titan who built the Hotel Del Monte and the original 17-Mile Drive back in 1881.
The Lone Cypress Has Star Power
A favorite point of interest is the Lone Cypress. Situated on a rock overlooking the ocean, the tree has managed to survive the elements for more than 250 years. Its iconic form has been the logo of the Pebble Beach Company since its inception.
You'll probably have to wait your turn to frame the perfect picture, as there's typically a throng of visitors congregating in the area. My advice, avoid the crowds and get an early start to the drive.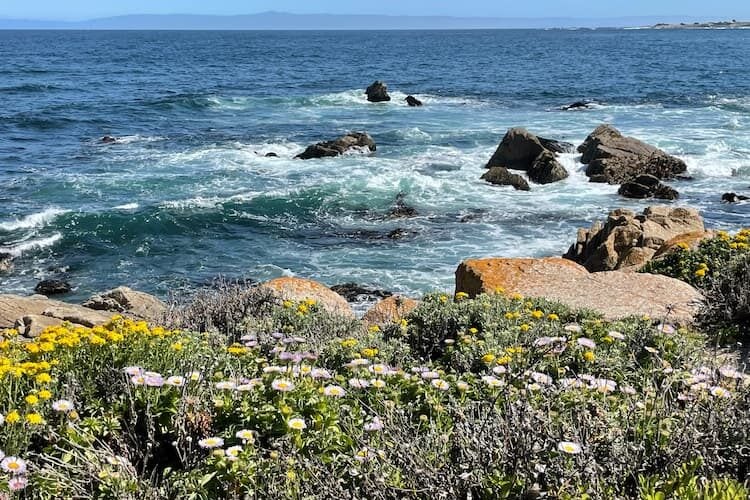 Golf at Famed Pebble Beach
Towards the latter part of the route, you'll come to The Lodge at Pebble Beach. Stretch your legs, stop in at the visitor center to learn more about the history of the area, peruse the high-end shops, grab a bite to eat or watch golfers ready for their game.
If you've ever dreamed of playing on this fabled course, you're in luck, as it's open to the general public. However, you'll need to plan ahead in order to get a reservation. And it'll cost you a pretty penny for the bragging rights.
There's not much to see on the drive after the Lodge, so if you want an easy departure, exit at the signs for Carmel. You'll end up in the hub of this charming seaside town, which if you haven't visited, now's a good opportunity. And if you're like me, you never pass up a chance for a revisit.
Scenic 17-Mile Drive in Picturesque Pebble Beach (pebblebeach.com)
Inspire your next adventure with our articles below:
Author Bio: Debbie Stone is an established travel writer and columnist, who crosses the globe in search of unique destinations and experiences to share with her readers and listeners. She's an avid explorer who welcomes new opportunities to increase awareness and enthusiasm for places, culture, food, history, nature, outdoor adventure, wellness and more. Her travels have taken her to nearly 100 countries spanning all seven continents, and her stories appear in numerous print and digital publications.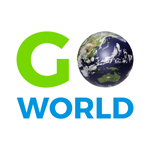 Latest posts by Go World Travel Magazine
(see all)