Stretching out for 450 kilometers through Spain, France, and Andorra, the Pyrenees form a formidable mountainous divide between the countries.
This long chain of alpine peaks offers diverse landscapes — and a wealth of outdoor adventure. There's impossibly tall mountains, beautiful green valleys, bright blue lakes, and long rushing rivers. The mountains are also home to a wide array of wildlife like brown bears and different types of birds of prey.
The varied landscapes of the Pyrenees provide the perfect setting for many excellent outdoor activities. From skiing in the winter months to hiking in the summer, there are plenty of great things to do year-round.
With all of the amazing options, the hardest part can sometimes be choosing what adventure to take. Here are some great options to get started.
1. Climb Mount Aneto, Top of the Pyrenees
Standing tall at 3404 meters, Mount Aneto is the tallest mountain in the Pyrenees. The climb to the summit is mostly non-technical. This doesn't mean it is easy, however. Reaching the top requires hiking, a glacial traverse, and some scrambling. It is not for the faint-hearted.
The most popular route to the top is the 'Via Normal'. This trail starts from Benasque village in the Spanish province of Huesca. The best time for this climb is the summer months, though you can explore it all year round. In fact, Aneto is a favorite for skiers during the winter season.
While some do this climb in one day, two days are recommended. There is a traditional mountain hut called La Renclusa on the way where hikers can spend the night.
This climb is physically challenging, but standing high in the clouds, looking out over the mountains and lakes of the Pyrenees makes all that effort worthwhile.
2. Go Ski Touring in Val d'Aran
Val d'Aran in the Catalonian Pyrenees is home to some of the best skiing in Spain and the Pyrenees. With high alpine routes and pristine snow, it's not hard to see why.
The lift at the Baqueira Beret Ski Resort connects skiers to the 150 km worth of trails on offer in this area. This resort is pretty easy to reach at just a two-hour drive from Toulouse Airport.
Heliskiing is also a very popular option in this section of the Pyrenees, giving skiers access to hard to reach areas with untouched powder. A good option is to get picked up by helicopter from Val d'Aran and travel up into the mountains to La Renclusa mountain hut. From there it's easy to explore different slopes over a number of days.
If time is an issue, shorter heliskiing experiences can be arranged with multiple pick-ups and drop-offs at different locations over the course of a day.
3. Go on a Canyoning Adventure in the Pyrenees
The many rivers and gorges of the Pyrenees create the perfect conditions for canyoning. In Huesca, there is a wide range of spots to choose from.
A large number of canyoning experiences found here are suitable for children aged twelve years old and up. Some of the easier experiences even accommodate children as young as six. That means the whole family can spend hours jumping into rock pools, swimming through rivers and rappelling down cliffs.
The Miraval canyon on the Yaga river is a popular choice due to its varied jumps. Barbaruens, Ainsa, Valle de Tena, Jaca and Navarrese are also great places to check out.
4. Set Off on a Hut-to-Hut Trek in the Spanish and French Pyrenees
As the snow begins to melt, the many hiking trails that cover the mountains are revealed. These trails are varied and diverse. From a casual stroll in mountainous scenery to an endurance testing multiple-day hike, there's something for everyone here.
The breathtaking Aigüestortes National Park in Lleida, Catalonia provides a number of great hikes. There you'll get to enjoy views of the lush green valleys and crystal-like glacial lakes.
Then, to get a really authentic alpine experience, a hut-to-hut hike is an excellent idea. On these hikes, you get to go to sleep in a cabin and wake up in the beautiful mountains.
To experience the trails in both the French and Spanish side, a hut to hut hike that goes through both the Ordesa National Park in Spain and the Pyrenees National Park in France would be a good choice.
5. Try Snowshoeing in Aigüestortes National Park
The Aigüestortes National Park is beautiful all year round. However, in winter, it takes on a special winter-wonderland feel. Snowshoeing allows hikers to explore this terrain despite the deep powdery snow.
The trails pass soaring peaks, through spruce forests dusted with snow and around frozen lakes.
Plus, it doesn't matter if you haven't tried snowshoeing before. It's not hard to get the hang of it. Beginners are welcome!
Ready to head to the Pyrenees? Head to Explore-Share.com, an online booking platform for guided adventures worldwide, where you'll find different options for outdoor activities in the Pyrenees with a local and certified guide.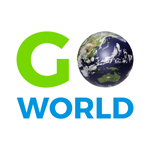 Latest posts by Go World Travel Magazine
(see all)