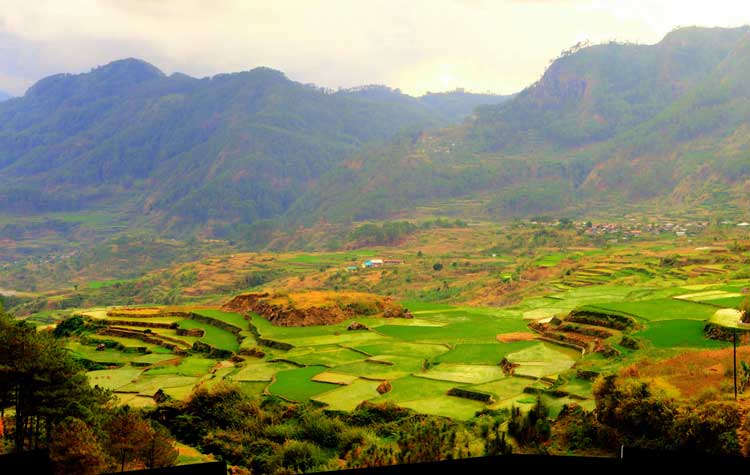 In a country made famous for its stunning beaches (such as Boracay and El Nido), off-the-beaten path destinations usually take a backseat. One such gem can be found in the Philippines, which has more than 7,100 islands.
Nestled in the Cordillera Mountains, a mountain range on the Philippines' largest island, lies a town called Sagada, where quiet isn't fabricated, where warm pertains to the people (not the weather), and where yogurt tastes of heaven.
Travel in Sagada, Philippines
A remote town which is home to only 11,000 people, Sagada is the place where travelers, local and foreigners alike, have been flocking to the past few years. Located 5,000 feet above sea level and 415 kilometers north of Manila, Sagada is a quaint little municipality – just 83 square kilometers – where you can be adventurous, contemplative and romantic.
Seeking a bit of peace away from the chaos and noise of the city, my two friends and I decided to brave Sagada, rich in culture and blessed by nature; it is the perfect antidote for world-weary travelers. Its small population of 11,000 (as of May 2010) allows it to retain the long-ago traditions of the Igorots, native people of Mountain Province.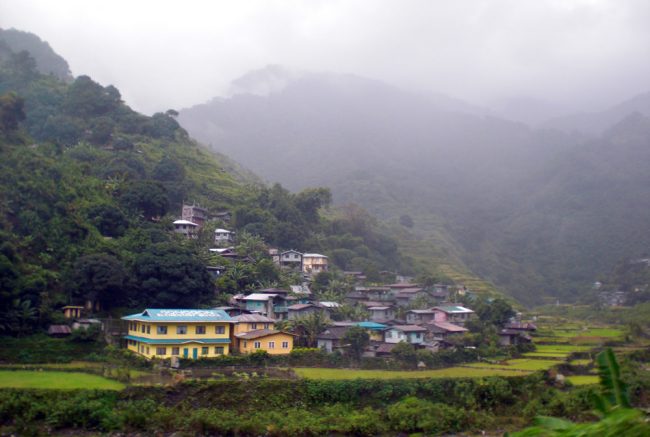 To travel to Sagada, we booked a 9 p.m. bus through Coda Lines that would take us directly to this little town. Since it was a weekday, the bus wasn't full, allowing the passengers to take up more than one seat. We anticipated a numbing 12-hour trip, but we were fortunate enough to have excellent drivers who could navigate the tricky terrain going up the mountains.
We arrived in Misty Lodge, a homey inn in Sagada at 10:30 a.m., delayed by a road clearing due to landslide in Bontoc the night before.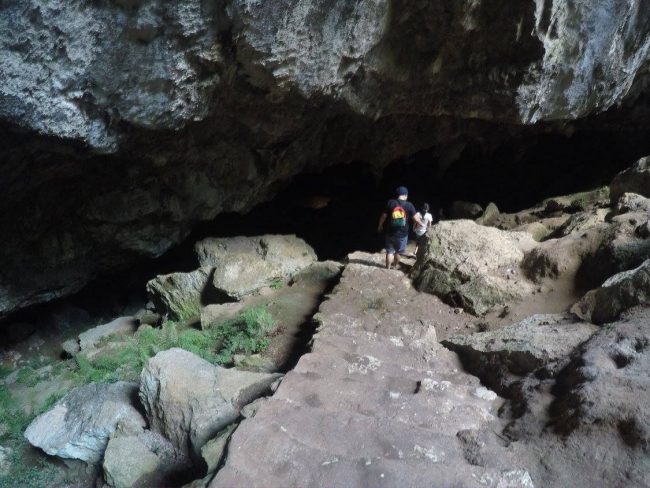 Sagada Cave Formations and Lake Danum Sunset
We planned our Sagada adventure to the letter, but we were pleasantly surprised when we were joined by four other travelers. It was a good thing, though, since tourists can't do the Sagada adventures without a guide, and guides are quite pricey ranging from P500 ($10) to P1000 ($20) for a group of four. Since Sagada doesn't have public transportation within the town, we also rented a car, and a driver, and they almost cost the same as the guide.
Sumaguing Cave
Deciding to start at 12 by spelunking at Sumaguing Cave, we first filled our bellies with daing na bangus (fried milkfish. Milkfish is the national fish of the Philippines), marinated pork, and tocino.
On the way to our first destination, we were a happy bunch since it was the middle of the day and we barely felt the heat, thanks to the pine trees. Our smiles, however, were quickly wiped away when we had our first glimpse of the intimidating Sumaguing Cave. Our guide, Mike, brought a lamp to see us through the two-hour caving course.
In that two hours, our eyes feasted on unique and naughty (wink, wink) cave formations; our bodies contorted to fit tiny holes, and we waded in knee-deep ice-cold water. It was exhilarating.
We left Sumaguing tired, wet and content. You can laugh at the puns.
Continued on next page