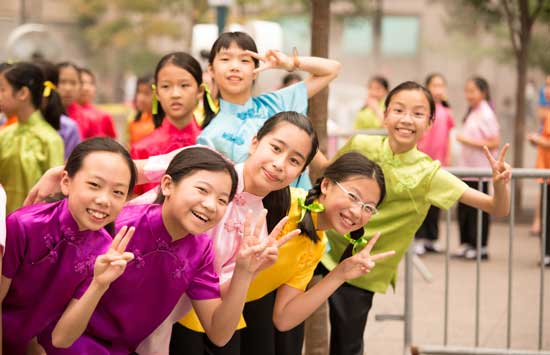 Every two years, the world gets together to sing. At the World Choir Games, an international choir competition that has been held every two years since 2000, choirs come from around the world to compete for top honors.
This year, the games will take place in Riga, Latvia from July 9 to 19, 2014. During that time, Riga will host competitions in 29 categories, as well as seminars, classes, special concerts and events. Riga has been named the European Capital of Culture 2014, and is eager to welcome both participants and visitors. Past World Choir Games have been held in Shaoxing, China; Cincinnati, Ohio, USA; Vienna, Austria and more.
The World Choir Games includes an impressive parade of nations. This year 460 choirs (including 27,000 participants) from 73 countries will take part in the competition, including groups from South Africa and Canada, Indonesia, Brazil, numerous children's choirs and small chamber ensembles.
Choirs represent a huge variety of musical styles, including academic choir singing, sacred music, traditional folk music, as well as jazz, pop, spirituals and gospel music.
"One of our objectives is to show the public, in the context of the World Choir Games, the many diverse meanings of the simple verb 'to sing' " says World Choir Games Artistic Director, conductor Romāns Vanags.
The World Choir Games aims to make choir music open and accessible to the widest possible audience, and offers many free events, including Friendship Concerts which take place on outdoor city stages.
"Choirs are really coming to Rīga to take part in competitions and this friendly rivalry adds a drop of tension to the World Choir Games," says Diana Čivle, Director of the Rīga 2014 Foundation. "All the choirs are professionally assessed and receive acknowledgment awards."
Competition categories will be judged by competent juries made up from 80 internationally recognized music professionals, to determine the winners of special World Choir Games prizes and commemorative medals. Entry passes will be on sale for 40 different concerts and master classes. Passes for a number of events will be available at an early-bird discount for one month. Entry passes will be available at Biļešu Paradīze outlets and in the internet at www.bilesuparadize.lv.
If You Go
Visit Riga
LiveRiga.com
World Choir Games
https://liveriga.com/en/5215-8th-world-choir-games
Latest posts by Janna Graber
(see all)