Kyoto is one of Japan's top destinations for international travelers. However, it has so many sights to see, it might be difficult to decide your top travel destinations. Some of the must-see places are Kiyomizu-dera temple, Kinkaku-ji temple (the Golden Pavilion), Fushimi Inari Taisha and Ryoanji temple, which is famous for its stone garden.
No matter what, it's impossible to take a look around all of the venues within a few days, so you need to prepare an itinerary in advance before planning your trip.
The main hall is 120 meters (394 feet) wide, one of the world's widest wooden buildings.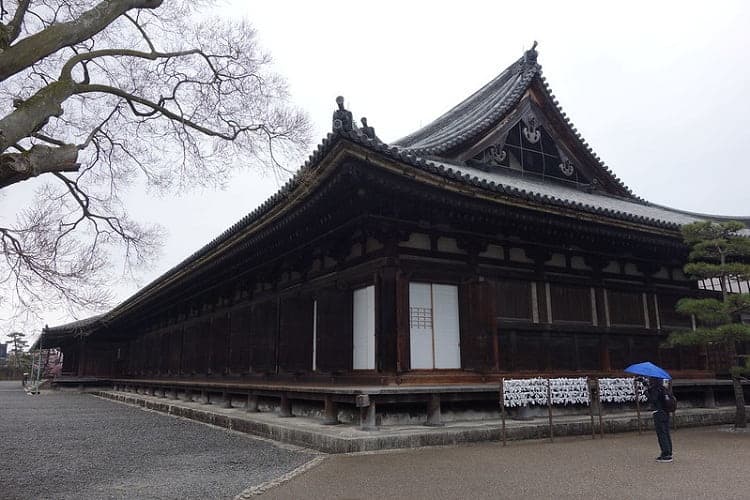 Put at the top of your list Sanjusangen-do temple, a historic national treasure because of the architecture of the main hall and 1,001 Buddhist statues inside.
Sanjusangen-do means 33 spaces between the columns. As the name implies, the main hall of this temple is very wide – 120 meters (394 feet) – and it's one of the world's widest wooden buildings.
Stories from olden times say that samurai warriors competed for shooting skills with bows and arrows under the eaves of this hall. The warriors set up a wall underneath one end of the eaves and put a target on the wall.
Then they shot arrows from the other end of the eave. You may be amazed at the skill and strong arms of samurai warriors when you stand in front of the hall.
A Forest of Buddha Statues Awaits You in the Huge Hall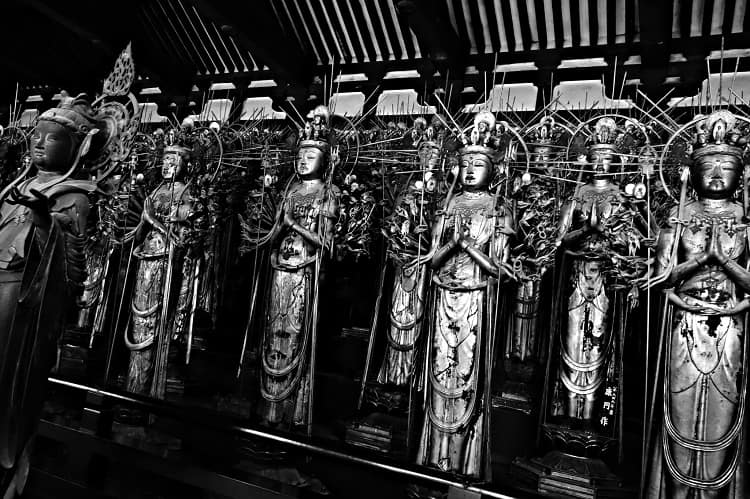 Some 1,001 gold foil Buddha statues inside the main hall are also not to be missed. In the central part of the hall, the 3-meter (10 feet) high Kannon bodhisattva statue is among four life-sized statues as guardian deities. 500 statues stand in 10-row sloping platforms by each side of the symbol statue.
In sum, 1,001 (the exact number is 996 in the hall, while five are collections of the Tokyo National Museum, Nara National Museum and Kyoto National Museum) are national treasures as a whole.
Sanjusangen-do Statues Date Back More Than 700 Years
Each of them has 11 faces and 40 arms. Some 124 statues were created in 1164 when the temple was founded. A fire claimed the others in 1249, but about 150 excellent sculptors restored them in 1266. It means the 1,000 life-size statues date back more than 700 years.
In addition, 24 guardian deities and the gods of wind and thunder are seated in front of the 1,000 statues. That means 1,001 Buddha statues, 24 guardian deities and two gods gather together under one roof. Travelers can enjoy the whole magnificent statues in one stop.
The Sanjusangen-do Temple website says it looks like a forest of Buddha statues. I can agree.
If You Go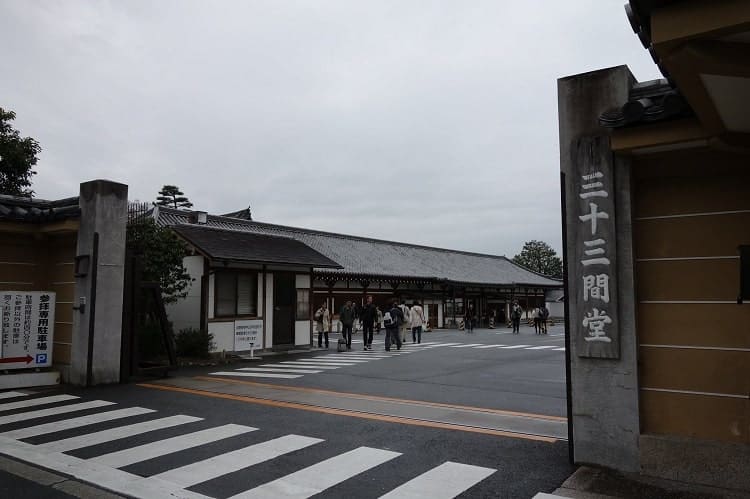 Sanjusangen-do Temple is open 365 days a year. Hours are 8 a.m. to 5 p.m., except in winter (Nov. 16 to the end of March), when they are 9 a.m. to 4 p.m.
The best choice of transportation to Sanjusangen-do Temple during peak seasons is on foot from the train station. About 50 million travelers flock to Kyoto each year, and especially in spring and autumn, the world-known destination is incredibly jammed.
Public buses and taxis are stranded due to visitors admiring cherry blossoms and autumn leaves.
Severe traffic jams begin from the inside of the bus terminal of JR Kyoto Station. It may annoy you and derail your travel schedule. Besides, the area of Sanjusangen-do Temple is infamous for the traffic jam in peak seasons.
In moving to Sanjusangen-do Temple from JR Kyoto Station, you can take a train, but it's inconvenient. Consequently, walking is better.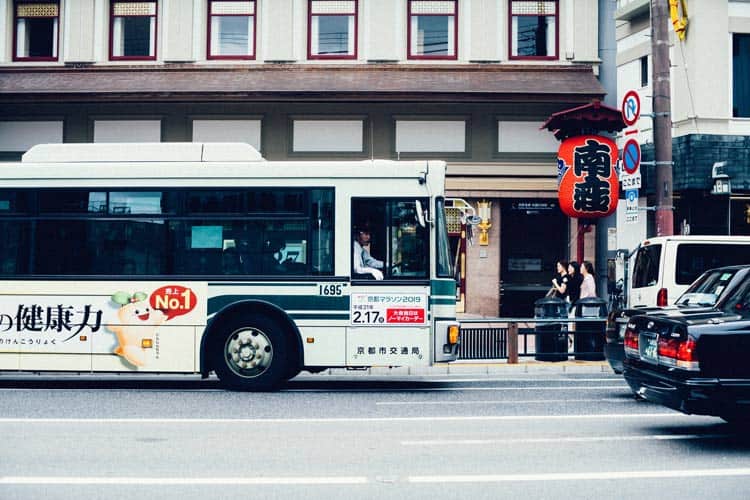 From JR Kyoto Station, a 2 km (1.2 miles) walk will bring you to the temple. First head east on Shioko-ji Street, which traverses just in front of the station. Cross a big bridge over the Kamogawa River and keep going straight.
After walking about 10 minutes from the bridge, you will find Sanjusangen-do Temple on the left side of Shioko-ji Street. Turn left at the corner, where the south gate of the temple stands, to the entrance gate.
The admission fee is 600 yen (about $5). Taking pictures inside the main hall is prohibited. That is, you cannot bring the image of the Buddha statues back to your home. Just try to picture the view in your mind.
Author Bio: Masayoshi Sakamoto (坂本正敬) is a Japanese writer and translator based in Toyama, Japan. He writes news and columns for a number of publications and web magazines. He's also preparing to become editor in chief for a new local magazine, Hokuroku.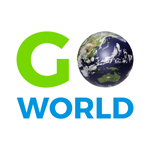 Latest posts by Go World Travel Magazine
(see all)