"You've probably never heard of us, but we are writing to you from the remote island of Arranmore, off the west coast of Ireland."
So begins an unusual open letter that the residents of the tiny Irish island of Arranmore have written to the people of America and Australia.
Open Letter from Arranmore
With a dwindling population, yet determined to keep their island community alive, Arranmore's residents have written an open letter to the people of the United States and Australia. The letter invites Australians and Americans to consider moving to the Irish island, which is three miles off the west coast of County Donegal in Ireland.
Known as Arainn Mhor in Gaelic, Arranmore boasts dramatic cliffs, quiet beaches and a close-knit community. Over the years, however, Arranmore's population has dwindled to just 469 people.
During the last 150 years, many of the island's sons and daughters emigrated to America in search of the American dream. When hard times continued in Ireland, others left for Australia. Even in modern times, many of Arranmore's young people have left as fishing and farming declined.
High-Speed Internet on Arranmore
But all that has changed, because the Irish island now has high-speed broadband, as quick as "any office in America," the letter says. Arranmore is now open for business. They're hoping to attract remote workers who are looking for a quiet and peaceful place to call home. The community recently opened a shared digital workspace.
"For us, this connection is the electrification of the 21st century," says Adrian Begley of Arranmore Island Community Council. "It's that big a thing. Whilst the Irish economy is growing, the islands have been neglected; emigration continues and culture gets lost, but we're confident that's all about to change."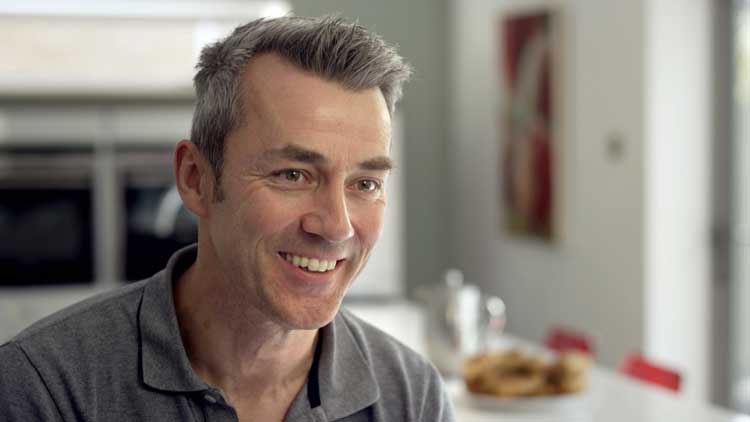 Work Remotely on Arranmore
Neil Gallagher is CEO of tech company Caped Koala Studios, which recently relocated to the island. "Moving home has always been a dream but the fundamentals of connectivity for my line of work just made it impossible," he says. "The digital hub means people working for tech companies like mine can now work on Arranmore. The set-up is as good as any city in the world, but the view is so much better."
Arranmore says they have many talented residents on the island who can help make your business a success. "There's Jessie, a graphic designer, Neil, a mobile games developer, Matt, an app developer and Elaine, a photographer," the letter says.
Living in Arranmore
Living and working on an island like Arranmore offers a different kind of life, residents say. Your commute will never be longer than five minutes, and the seafood can rival any in New England.
While Arranmore admits there are less people on the island than could fit in a couple of Amtrak carriages, there is plenty of whisky and good musicians to keep a party going.
Those who are interested and want to learn more can check out the island's website or contact them at their Facebook page.
"We're online right now, if you'd like to chat about a project," their letter says. "In fact, we're online 24/7 these days. We've a lot of catching up to do."
Where is Arranmore, Ireland?
Arranmore is located three miles (5km) off the coast of Donegal, North-West of Ireland

Latest posts by Janna Graber
(see all)