Like most travelers, I like to stretch my travel budget. I look for discount flights and the best deals on hotels.
Yet I still love beautiful accommodations and top-notch cuisine. Sometimes it's hard to have it all when you're traveling on a set budget.
All-inclusive resorts are one way to ensure you stick to a planned vacation budget. For one daily fee, all accommodations, meals and even some entertainment are included.
Mind you, all-inclusive resorts are rarely cheap, but at least know what you're going to be pay and there shouldn't be any surprises.
So when I heard about the Hyatt Ziva Los Cabos in Mexico, part of a new all-inclusive resort brand from Hyatt, I admit I was intrigued.
How would the Hyatt brand, better known with business travelers, do in the all-inclusive leisure travel space?
Hyatt Ziva Los Cabos
The Los Cabos region was devastated by Hurricane Odile in September 2014.
The storm brought opportunity, however, when the existing Hyatt resort was redesigned to create the Hyatt Ziva Los Cabos, an all-inclusive resort which opened in September 2015.
Located on a stretch of golden sand beach on the Sea of Cortez just 14 minutes from Los Cabos airport, Hyatt Ziva Los Cabos has 591 suites, including swim-up suites, family suites and two-bedroom suites.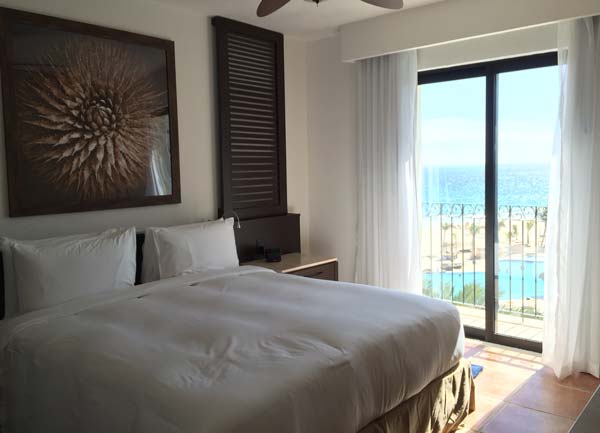 I had a one-bedroom suite, and was pleasantly surprised to find it had a large sitting room with a table for two. (Every evening, I found a fresh basket of fruit and a bottle of wine on the table.
Nightly sweets also showed up.) The suite had two large bathrooms, and the bedroom had a comfortable queen bed with luxury linens and a variety of pillows. (Others were available via the pillow list if none of these suited your fancy.)
I was definitely going to enjoy my time here.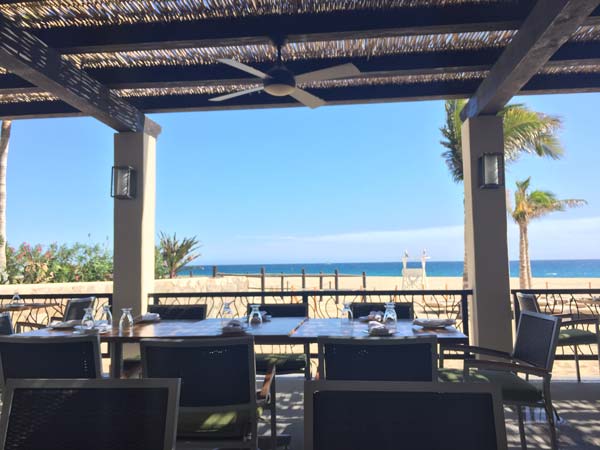 Dining Like a King
For me, the best part of staying at a top all-inclusive resort is the dining.
At the Hyatt Ziva Los Cabos, all meals, drinks, resort entertainment and service are included in the daily price. Premium drinks and wine list are additional.
Guests can choose to dine at one of seven à la carté and gourmet buffet restaurants, and no reservations are needed.
There's a fantastic Spanish restaurant with a Tapas Bar, an Asian restaurant with a sushi bar, a gourmet French restaurant and a beachside steak restaurant.
My favorite, however, was Zaffiro, an Italian restaurant right on the beach. Their pizza, baked on a wood-burning oven, was delicious, and you can't beat having the ocean waves just steps from your table.
And although buffets aren't usually my thing, the two different market-style buffet restaurants at Hyatt Ziva Los Cabos offered a wide variety of tasty food and drinks.
Food carts, a beach bar, deli and coffee bar are also open throughout the day. And for those who prefer to dine in their room, there is also 24-hour complimentary room service.
For many guests, the unlimited alcoholic cocktails, beer, wine, and soft drinks are a huge draw to the all-inclusive concept. There's something really fun about having unlimited access to the pool bar.
Pool and Beach Time
Like many beach-side resorts, Hyatt Ziva Los Cabos has an amazing pool. There's a swim up bar, and lounge chairs right in the pool, as well as alongside it.
Some of the hotel suites are located poolside, with chairs in shallow pools right outside the door.
The resort has pool butlers, but I was able to quickly get anything I wanted from the pool bar. And although it was tiny, the taco stand alongside the pool was very popular.
The beach at Hyatt Ziva Los Cabos is wide with golden sand. I spent several afternoons lounging in the canopied beach beds and chairs which are available first come, first served.
The water was warm, but the surf was rough, so take care when entering the ocean.
The resort also provides daily entertainment, including nightly shows. There is a kids' and teens' club, along with a nice children's pool with play center in the middle.
However, I didn't see very many families during my stay. I'm sure that will change in the summertime.
Hyatt Ziva Zen Spa
Spas are always a popular vacation pastime. The Zen Spa at Hyatt Ziva Los Cabos follows the Nordic spa concept with a hydrotheraphy circuit of hot pools, sauna, steam baths and cool plunge pool.
After being pampered with a relaxing massage, I followed the designed hot then cold Nordic pool approach and found it shocking but strangely exhilarating.
After an additional hour spent relaxing in the peaceful spa lounge, I felt like a new person.
San Jośe del Cabo
Hyatt Ziva is located five minutes from downtown San Jośe del Cabo, and this small town is definitely worth visiting.
While nearby Cabo San Lucas was developed with the expat and tourist community in mind (and a definite party scene), San Jośe is a real Mexican town with an authentic charm.
True, it's only several blocks wide, but that means it's easily walkable. Art galleries, restaurants and artisan shops line most of the streets, also with an occasional pharmacy or souvenir shop.
While some vendors in Cabo San Lucas can be assertive in showcasing their shops, San Jośe is quiet.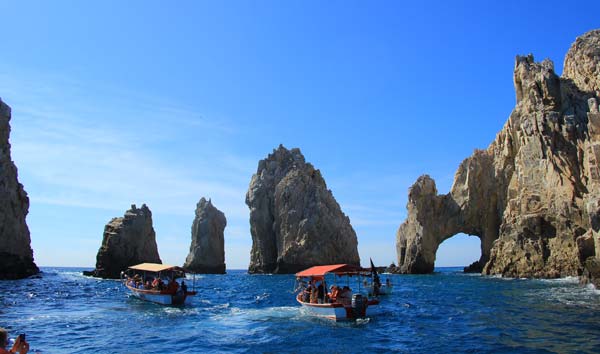 Ocean Adventure

The major draw to this region is the sun, sand and the sea. Cabo Adventures is a well-known and very professionally-run adventure outfitter, offering everything from swimming with dolphins to kayaking and snorkeling tours.
During our half-day snorkeling trip with them, we boated past Cabo's famous arch – a must-see landmark – before heading out to our snorkeling site.
Hurrican Odile tore out the beach that had been near the Arch, and now you can boat quite close to the famous icon.
From there, our zodiac pontoon boat zipped across the water for 45 minutes before pulling into a protected harbor to snorkel.
After dropping anchor, we jumped into the 80-degree water, which had 30-ft visibility. The seas were filled with schools of brightly colored fish.
I opted to try one of the scuba scooters, a small electric device that pulls you through the water. You can dive with it or skim the surface at one of three speeds.
Although its quiet hum was a little distracting, it was fun to scoot through the water with no effort at all. Surprisingly, the fish didn't seem to notice the sound.
Our guide said they had grown accustomed to it.
After a while, I turned the scuba scooter back in and returned to snorkel with just my own fin power. I stayed in the water for almost an hour, a record for someone who always gets cold in the water.
Perhaps the best part of my time at Hyatt Ziva Los Cabos was the beautiful weather. While it was snowing back in my native Colorado, I was playing in shorts or sunning on the beach.
I made sure to post photos for my friends on Facebook. It was enough to make anyone jealous.
If You Go to Los Cabos

Hyatt Ziva Los Cabos
allinclusive.hyatt.com
Visit Los Cabos
visitloscabos.travel
Cabo Adventures
cabo-adventures.com
Travel Tips:

The best time to come down is in the fall or early spring. The weather isn't as hot as in the summer (when it can be very hot) and prices are lower.
If you fly through Phoenix, take an early morning flight. Flights to Cabo only go out in the morning, so if you miss your connection (like I did), you're stuck in Phoenix for the night.
Latest posts by Janna Graber
(see all)