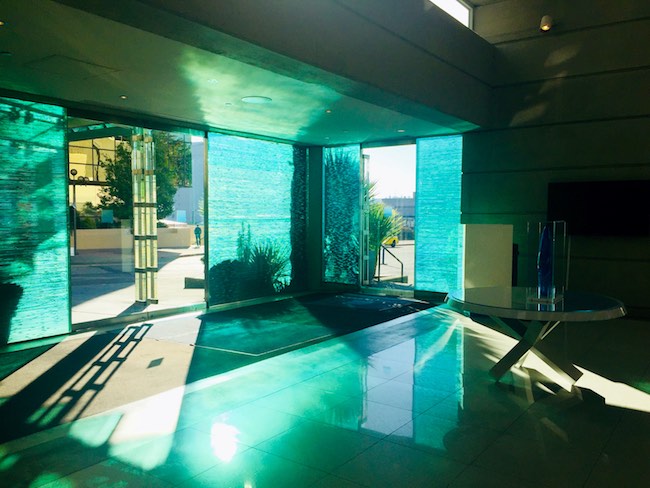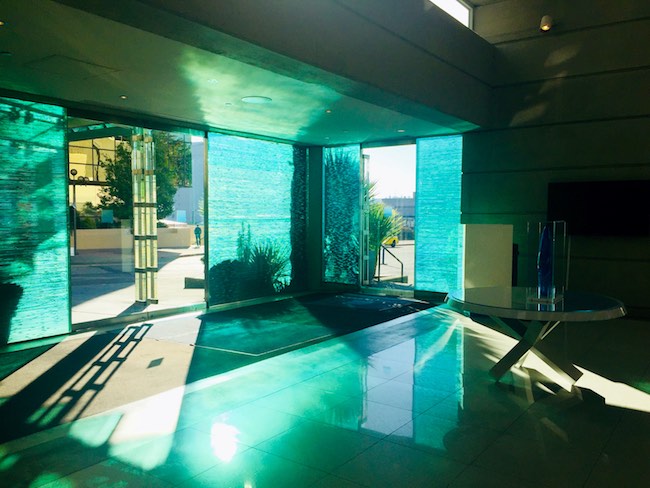 Hotel Murano
Inspired by the art form that made Tacoma, Washington the "epicenter of glass art in America," Hotel Murano is an art museum within an exquisite hotel. Or is it an exquisite hotel within an art museum?
Aptly named for the Venetian island in Italy where the art of glassblowing has been practiced for centuries, the hotel's art collector owners have amassed an impressive collection of 21st-century glass art from 45 artists in 12 countries. They put it all into a $28 million renovation of a Sheraton Hotel that reopened in 2008.
A 75-foot tall curved steel and plate glass sculpture by Greek artist Costas Varotsos at the entrance makes a distinctive first impression!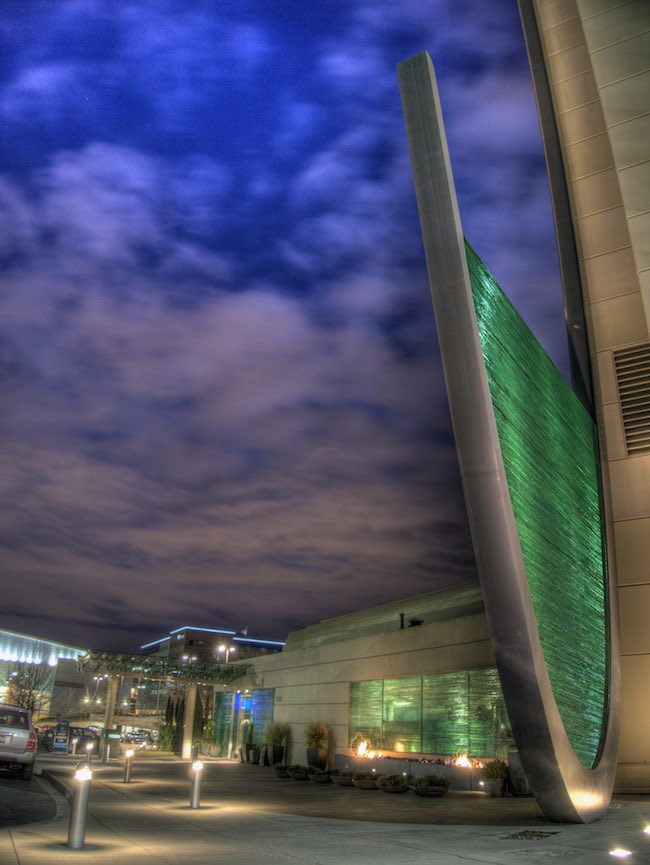 As you step inside the lobby, light streaming through a high ceiling of skylights plays off glass art integrated into in the building, such as the fused glass strips of the front desk by Italian Orfeo Quagliata and the chandelier of blown and mirrored glass by Massimo Micheluzzi of Venice, Italy.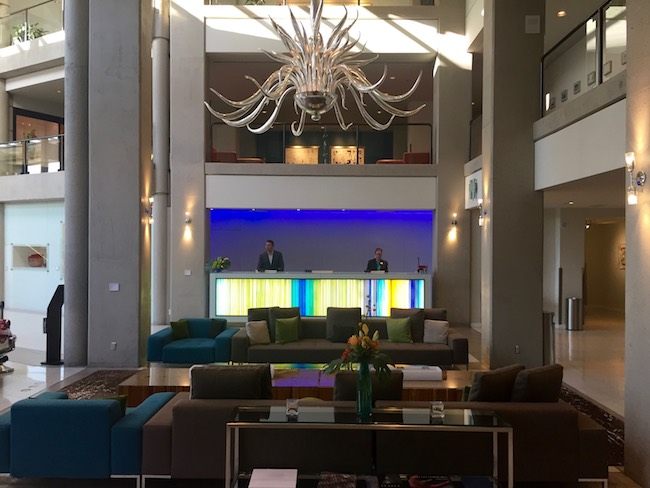 Here's another view of the lobby highlighted by the stunning life-size cast glass piece by American Karen LaMonte called "Pianist's Dress."
A contemporary seating area next to the lobby bar flanks a linear fireplace topped by intricate lacy oars made of thin twigs of Pyrex glass by American Brent Kee. On the wall, a color screenprint by Chuck Close.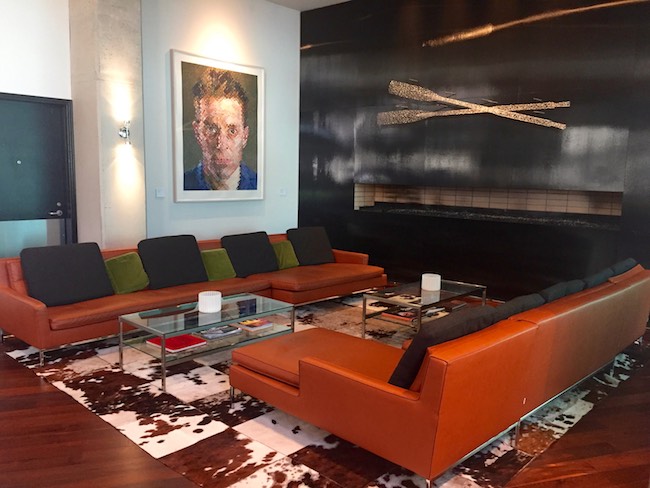 Rooms at Hotel Murano
Guest rooms are artfully decorated in a pleasant contemporary style with touches of  glass decor like this glowing pink bedside lamp. A sofa, chair and desk with phone, TV, iPod docking station and coffee/tea service are standard, as is free WiFi. A large mirrored-door armoire holds a safe, iron/ironing board, luggage rack and extra blanket. We slept like babies on Mascioni linens on the pillow-top mattress, and I found the perfect pillow from the specialty pillow menu. The honor bar features local goodies from the Pacific Northwest.
More glass in the three-piece bathroom with a designer sink.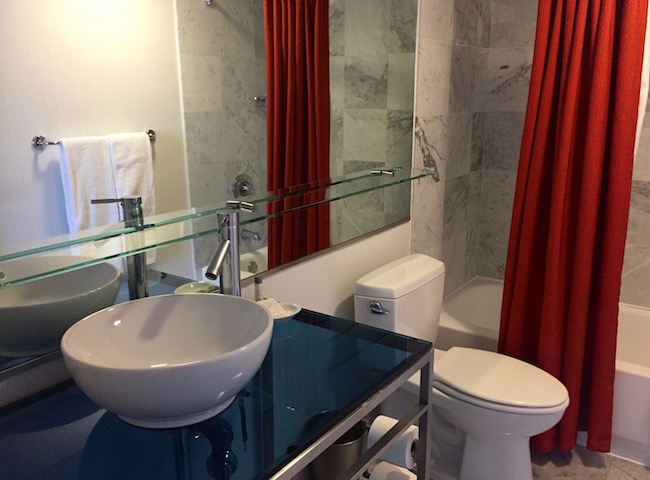 Art at Hotel Murano
Each hallway of the 21 guest room floors spotlight a different artist with a display of his or her original artwork and photos showing that artist at work. Here on the 4th floor, Argentinian Miriam di Fiore is pictured creating her fused, kilnformed glass, a specialized type of glass art. Inside the elevator there's a list of all the artists and their corresponding floors.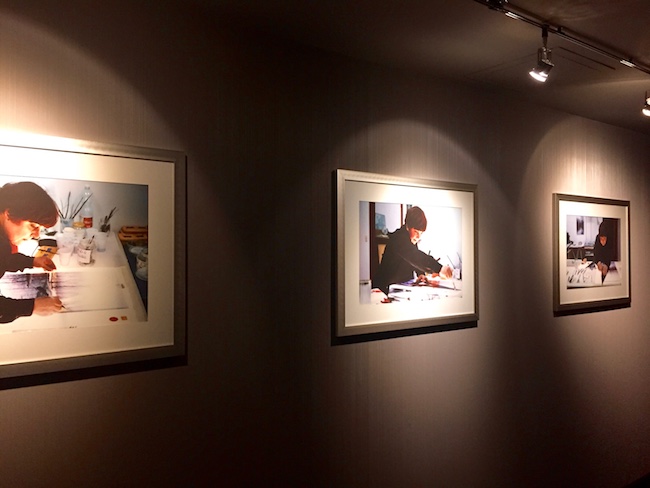 On Floor 15, this delicate bustier made of lace and glass by American Susan Taylor Glasgow is displayed.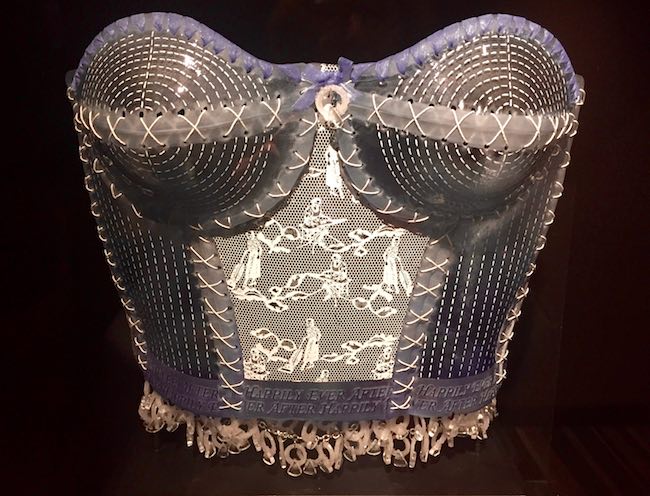 Hanging in the atrium, three large boats depict myths of the Norse gods, an ambitious work by Vibeke Skov from Denmark.
A lovely main-floor gift shop features works by local artists. A grand staircase leads to an open corridor where a collection of art from Hilltop Artists is on display. This group, co-founded by Tacoma native and world renowned glass artist Dale Chihuly, provides tuition-free instruction to local young people from diverse cultural and economic backgrounds. Some of the pieces in the case are amazing!
Of course, there's much, much more. You can pick up a small free pamphlet at the front desk that describes the collection, or you can buy a larger book for $14.99 in the gift shop. This one shows all the art with descriptions by the artists and where you can find it in the hotel. Seattle-based art critic Matthew Kangas also gives his impressions of the works.
Dining at Hotel Murano
Bite Restaurant offers three meals a day focusing on Pacific Northwest foods. I had a delicious piece of fresh salmon over orzo pasta.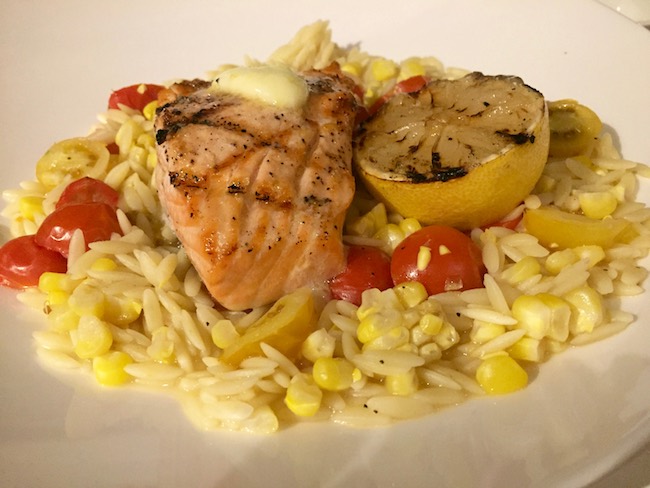 The dining room is delightful, with more original art and a wall of windows overlooking Mt. Rainer.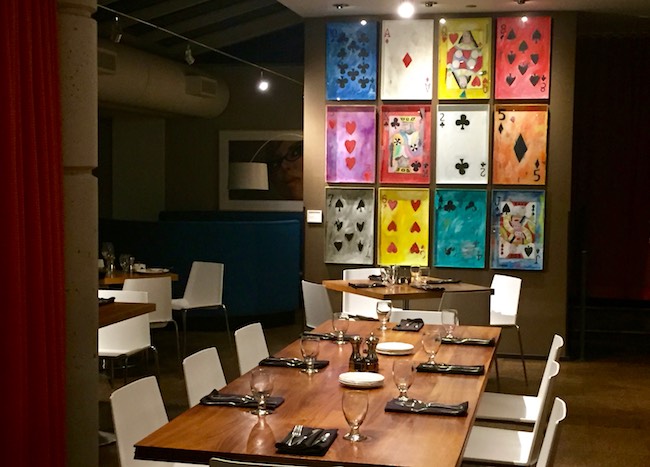 You can also get small bites at the Lobby Bar.
Amenities and Facilities at Hotel Murano
A Provenance Hotel property, Hotel Murano offers the group's signature (rather off-beat) amenities, such as your choice of spiritual books, the pillow menu I mentioned above, and a pint of Tacoma's homemade ice cream delivered to your room! Pets are welcome with bed, bowls, treats and their own yard to play in. There's a day spa, a salon, meeting rooms and a fitness center but no pool. For that, you can go the the local YMCA for $5. Parking is $20 for valet; $16 for self-park. Rates start at $143 per night.
What to Do Around Hotel Murano
The waterfront city of Tacoma is about 30-40 minutes south of Seattle, Washington. The hotel is smack in the middle of an interesting historic district, so bring your walking shoes. Keep in mind that after Labor Day until Memorial Day, many stores and museums are closed on Monday and Tuesday.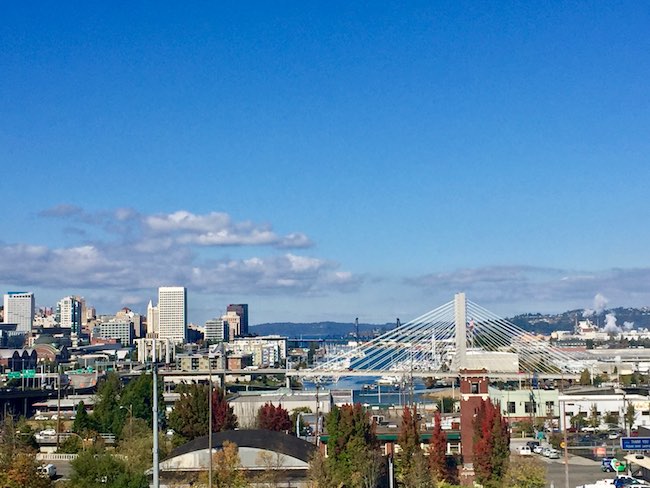 The city is a fine example of repurposing industrial buildings into contemporary use. Along Pacific Avenue you'll find historic buildings turned into restaurants, boutiques, bakeries and breweries; for example, Harmon, Tacoma's flagship craft brewer, is housed in an old furniture factory. The old train station is now the courthouse where you will see five Dale Chihuly installations inside.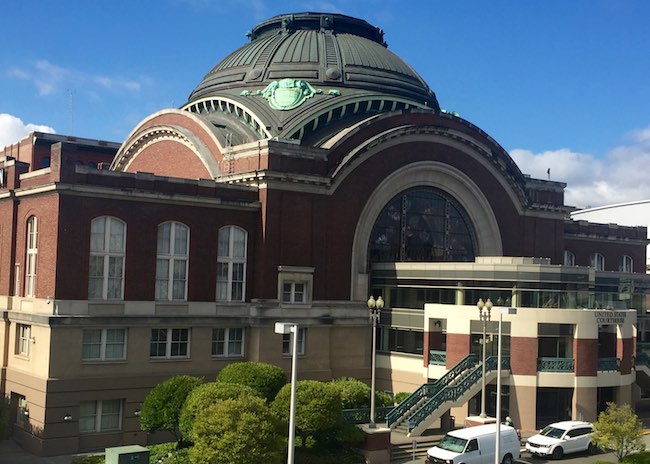 This town certainly celebrates its native son! Walk across the Bridge of Glass outdoor gallery that holds more than 2,300 pieces of Chihuly's glass art. The Museum of Glass is on the other side. Close by are Washington State History Museum and Tacoma Art Museum.
We hopped on The Link, Tacoma's free light rail, at Union Station and rode to Tacoma Dome Station from where we walked to La May America's Car Museum, the largest of its kind in North America with 350 vintage and current cars.
For more to see and do, visit www.traveltacoma.com
Hotel Murano, 1320 Broadway, Tacoma, Washington 98402; 253-238-8000; hotelmuranotacoma.com
Claudia Carbone is an award-winning travel writer based in Denver. Read about other hotels she's visited in Sleepin' Around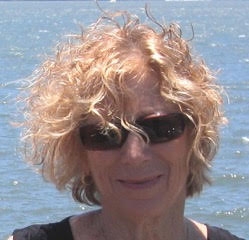 Latest posts by Claudia Carbone
(see all)