Boulder, Colorado rests at the foothills of the Rocky Mountains and is continuously ranked as one of the best cities in the U.S. for outdoor activities and health. Boulder has many trails to hike and get close to nature, and you never know what you'll find when you go exploring.
At the South Mesa trailhead, we recently hiked from Shadow Canyon to Bear Peak. This hike is challenging and gives visitors a variety of terrain from rivers to steep canyons. While the hike from Shadow Canyon to Bear Peak does offer a break from the hustle of the city, it's best not to let your guard down too much. The hike is steep and strenuous, especially if you are not used to the high altitude. There are wildlife signs posted, which is normal for Colorado hikes, but three people have already received emergency room treatment this year from rattlesnake bites while hiking. These can usually be avoided by staying aware and staying on the trails.
This hike begins at the South Mesa Trailhead, where there is a $5 fee to park. The fee helps with the upkeep of the trail. From there, follow signs to Shadow Canyon.
Remember to layer your clothing. I chose to layer on top of a swimsuit, which isn't the most practical because the water flowing in the canyon is glacier-cold, but it was an adventure.
A few miles in, you'll pass an abandoned mining cabin on your right. The place is boarded up, but my boyfriend and I noticed a brand new looking beer bottle sitting inside. After careful investigation we realized one of the backdoors was open. We climbed inside.
The floor was covered in trash, dirt and broken glass. It was dark and silent inside, save for the creaking floorboards under our feet. There were two old wire bed frames bent at odd angles, and they were a little off-putting.
Further in was what looked to be a porch, but it had been covered with wire framing. The light came in nicely in this area, and the walls were papered with crumbling cowboys on horseback.
When we turned to leave, we almost missed it. Behind the door was an incredibly narrow little staircase to the attic. I carefully climbed up it, getting covered in dust and watching for nails. Though the loft was covered in trash as well, it was kind of charming to imagine miners living here. It was weird how silent it was inside the cabin, even though it is so close to the trail.
While sitting in the lower part of the canyon mid-hike, enjoying some astronaut ice cream and likely looking small and appetizing, we heard a low rumbling sound. I've grown up in Colorado and have been enjoying the outdoors my whole life here, and I'd never heard anything like that. My boyfriend said it sounded like a bird, but I was sure it sounded like a cat, and it made my blood run cold. When I was a kid, I was obsessed with nature survival guides, and now I couldn't get my mind to stop racing. I could only imagine the wildlife signs at the trailhead warning of mountain lions.
We went slowly down the trail to regroup, as you aren't supposed to run, and we grabbed large sticks and made noise the whole time. While deciding what to do, I saw a blur out of the corner of my eye. An elderly man came wobbling down the path from where we had heard the sound, and with a gentle 'good morning' he was gone. Ultimately, we decided that if nothing had made a move on him, we were likely good. We took our sticks in case.
We ran out of water on the way up the steep canyon, and with it getting hotter, decided to find some running water to filter. We ended up backtracking the hardest part of the hike, and decided to turn back, having enjoyed the adventure.
If you continue up the canyon, the trail splits. To the right is Bear Peak, where you can see great views of Boulder. You can either turn around, or make a loop (which ends up being longer but you see new things on the way down).
If You Go:
Start at the South Mesa Trailhead, then use this trail map with GPS coordinates.
Remember to wear sunscreen, layer warmer clothes on top of summer clothes and bring plenty of water and a filter if you have one. Hiking sticks are beneficial up the canyon, but there are plenty of sizable branches on the canyon floor that you can make use of.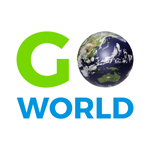 Latest posts by Go World Travel Magazine
(see all)