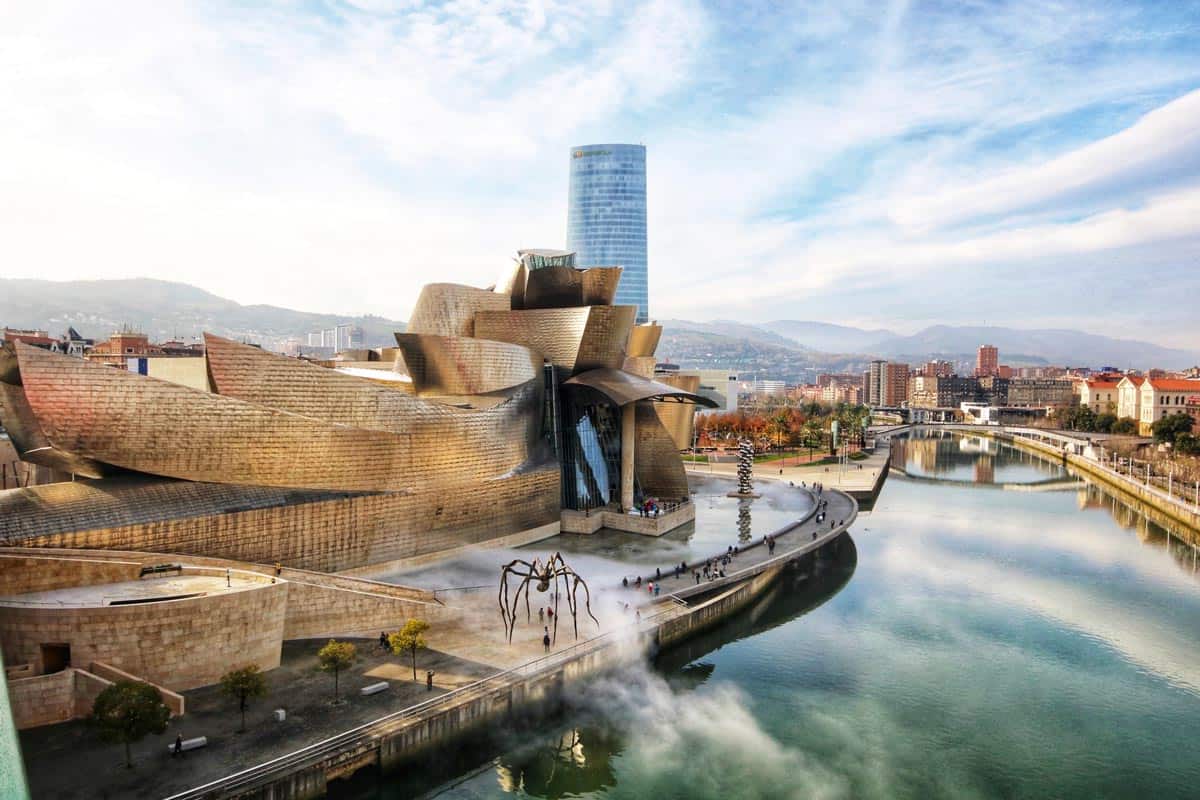 Editor's Note: We're all dreaming of travel ahead. Here's some inspiration for future adventures. We share places, products and activities we recommend. If you make a purchase using a link on our site, we may earn a commission.
Located between the mountain ranges of Cantabria and the Pyrenées, the port of Bilbao is the capital of the Spanish Basque Country, a place with its own distinctive traditions.
Unlike the south of Spain where summer months can be unbearably hot, Bilbao has a temperate climate and is well suited to sightseeing. The best time to visit is from June to mid-September.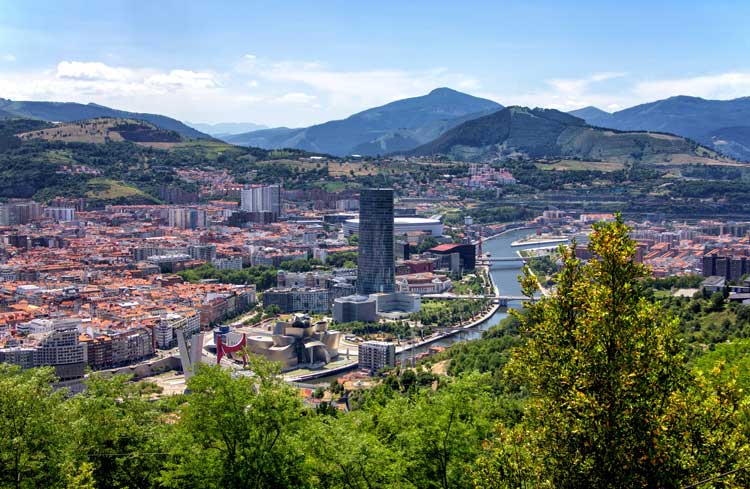 Although Spanish and English are widely used, many people speak Euskara, unique in Basque Country and unrelated to any other European language. Until the closing decades of the 20th century, Bilbao was the second most important industrial city of Spain after Barcelona.
If you are planning to see more of Spain, it is a great idea to learn more of the language before your trip! Babbel has language lessons for every level, so you can learn just the basics or how to have a deeper conversation in Spanish. Check out their lesson deals and options here.
But like many other European cities, it has had to reinvent itself, and it is generally agreed that Bilbao has been remarkably successful in doing just this. So successful, in fact, that in 2018 they chose it as Best European City.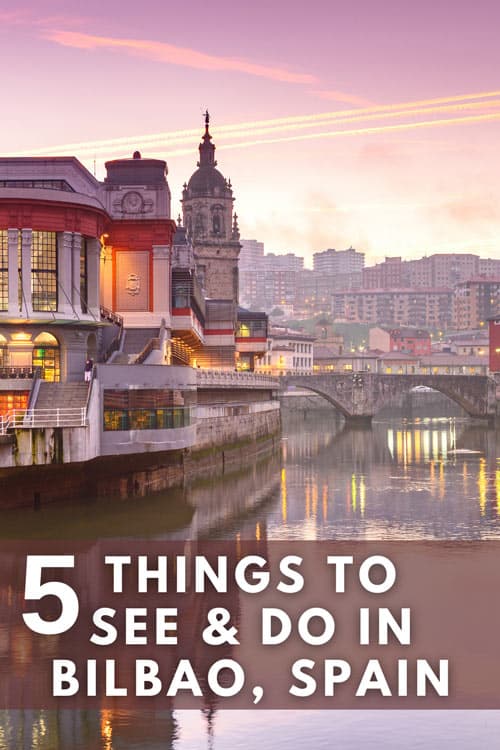 In 2012, its mayor, Iñaki Azkuna, received the World Mayor Prize in recognition of Bilbao's urban transformation since the 1990s. And the city is also home to Athletic Club Bilbao or The Lions, one of the best football (soccer) clubs in the history of Spain.
Here are five things to do if you only have a day or two to spend in Bilbao: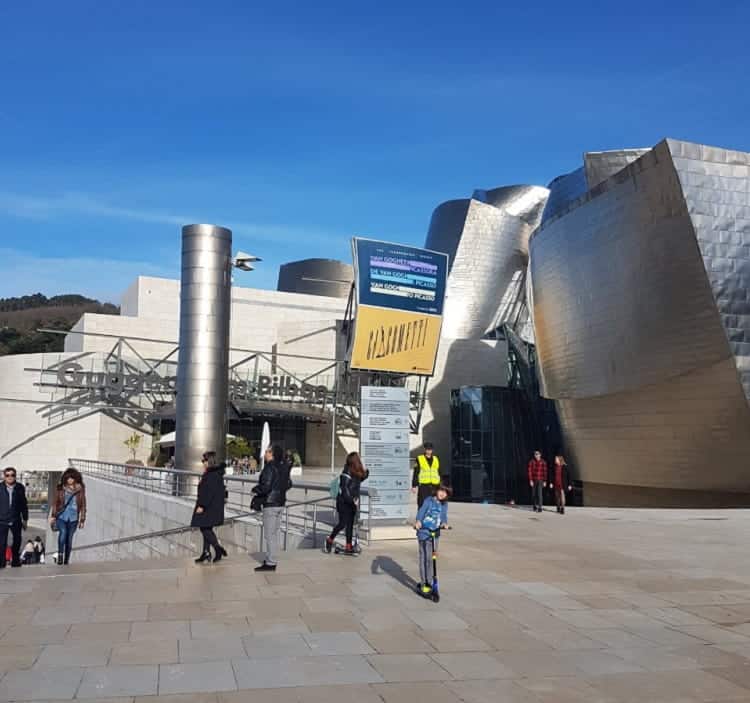 1. The Guggenheim Museum
Bilbao's most famous landmark, designed by  architect Frank Gehry and inaugurated in 1997, is home to a number of modern art exhibits.  Situated in a distinctive gleaming titanium and glass building next to the red and green Salve bridge, the Guggenheim attracts visitors from all over the world.
Housed on three floors, the museum's permanent collection contains works such as Richard Serra's "The Matter of Time," a sculpture that consists of elliptical shapes fashioned out of stainless steel.
Other notable exhibits are Mark Rothko's "Untitled" and Andy Warhol's "One Hundred and Fifty Multicoloured Marilyns."
Book a private tour of the Guggenheim and avoid the crowds while you learn about the masterpieces with an expert guide. Plan for your travel dates in advance here.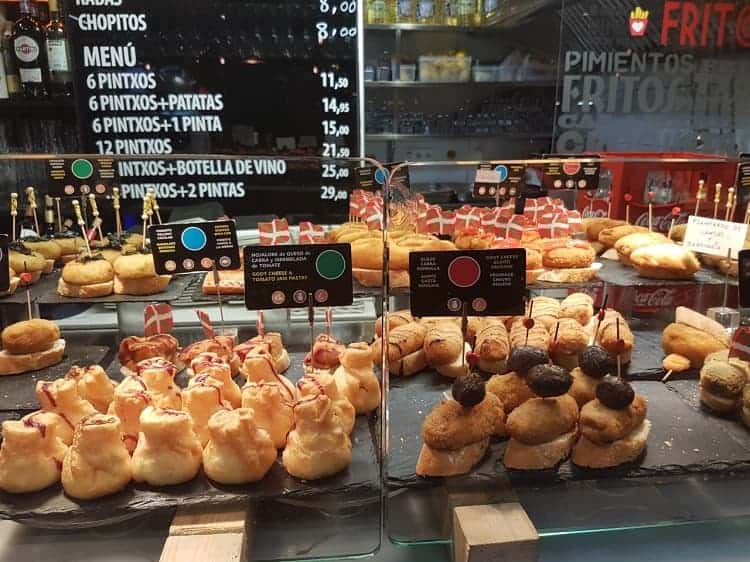 2. Mercado de Ribera in Bilbao
Situated on the waterfront by the River Nervión, the 10,000-square-metre (2.5 acres) Mercado de Ribera has an entry in Guinness World Records as the biggest covered market in Europe.
Refurbished in 2009, the market has three levels. The fish market is located on the ground floor; meat produce can be bought on the first floor, and fruits and vegetables on the second floor.
There also is a gastropub, where you can sit at long tables and mix with the locals who come here to sample typical Basque snacks or pintxos and drinks from a variety of stallholders.
Sample all the best snacks, called Pintxos, on the Classic & Modern Guided Walking Tour. Learn about the rich mix of architecture in Bilbao, while munching on favorite local foods. Book this one-of-a-kind tour here.
3. Azkuna Zentroa
In May 2010 this renovated wine warehouse marked an important step in post-industrialized Bilbao by opening its doors as a leisure and cultural center.
With its intriguing 43 columns symbolizing the infinity of global culture, architectures, wars and religions, the Azkuna Zentroa offers a varied multicultural program to locals and international visitors alike.
On the lower ground floor, there is a cinema, and on the fourth floor, there is a fitness center and three swimming pools. You can't see anything from the pool, but you can be watched by people on the ground floor.
You can also take photos of yourself and your family and wait until they are projected onto the large screen on the ground floor.
4. Café Iruña of Bilbao
Another place to sample the excellent local cuisine is the Café Iruña in the Jardines de Albia Square not far from the Guggenheim.
It was built in 1903 by the same architect who designed the Arab Room in the City Hall and can boast to playing host to famous Basque poets and the writer-philosopher Miguel de Unamuno.
This place is worth a visit, not only for the classic Basque dishes that can be sampled here, such as Bacalao a la koskera (cod in a fish and vegetable sauce) and Cordero al txakoli (lamb cooked in white wine), but also for its décor, especially the colourful wall tiles, murals and Moorish decoration.
Taste the flavors of Bilbao on the Guided Txacoli Wine Tasting and Basque Lunch Tour. Learn more about txakoli at Casco Viejo with an expert guide and food pairings. Book this wine lovers tour in advance here.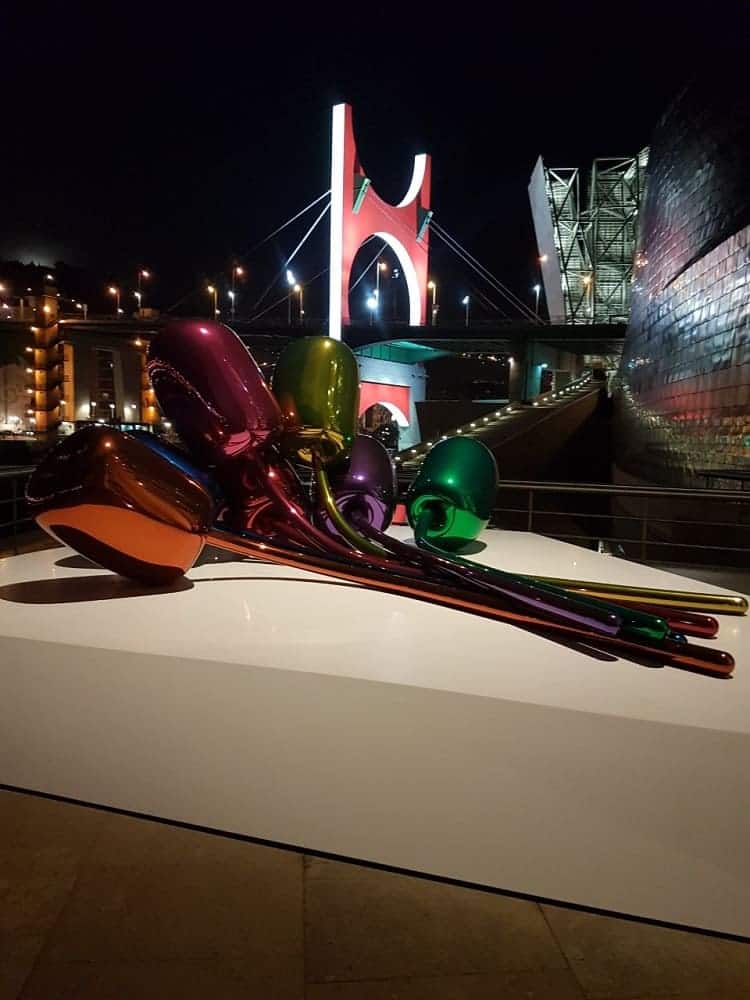 5. The Spa at the Hotel Mercure Jardines Albia Hotel and Spa
Just across the road from Café Iruña, the spa at the Hotel Mercure Jardines de Albia Hotel is a good place to relax after a hard day's sightseeing.
Open to non-residents and residents alike, the hotel spa offers a variety of hydrotherapy experiences including three different types of water circuits, facial or body treatments and massages.
A special feature of this spa is the simultaneous massage offered to couples. The Spa Albia Massage lasts 1 hour and 30 minutes and is guaranteed to rejuvenate you for the next stage of your trip.
Book This Trip
Is it time to start planning your future vacation to the northern coast of Spain? Check out Kiwi for the best travel packages, ground transportation options and flight deals. Next, be prepared with hotel options, local restaurant knowledge and seasonal event information by checking out TripAdvisor and Travelocity.
See all that you can of the fascinating city of Bilbao by booking tours through GetYourGuide. Whether you want to bundle and save with the Bilbao 3-Day Package: Guggenheim, Hotel Stay and Bike Tour or learn more on the Vitoria and Salt Valley Small Group Tour with Lunch, there is an activity that suits everyone's interest. Make sure to book your dates in advance here, then feel free to cancel anytime to receive a full refund so planning is easy!
More Helpful Info
Author Bio: David Wilson is an incurable traveler and lover of all things Spanish. Over the last 40 years he has visited most countries in Europe, and now that he's semi-retired, he enjoys increased opportunities to explore the continent.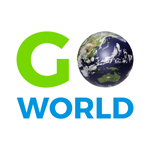 Latest posts by Go World Travel Magazine
(see all)