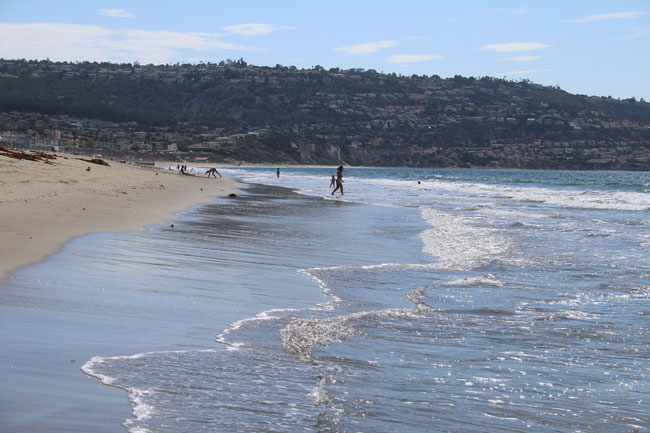 The South Bay of Los Angeles is known for its sun and surf culture with a string of beaches that span more than 20 miles from LAX to the Palos Verdes Peninsula. It's where the Beach Boys began.
Family Travel in Redondo Beach
While many people think of the wealthier enclaves of Manhattan or Hermosa as the place to be, the city of Redondo Beach has been a popular family travel destination for Los Angeles residents for more than a hundred years.
Since Redondo Beach is only an 8-12 minute Uber ride from LAX, any family can easily enjoy a seaside vacation.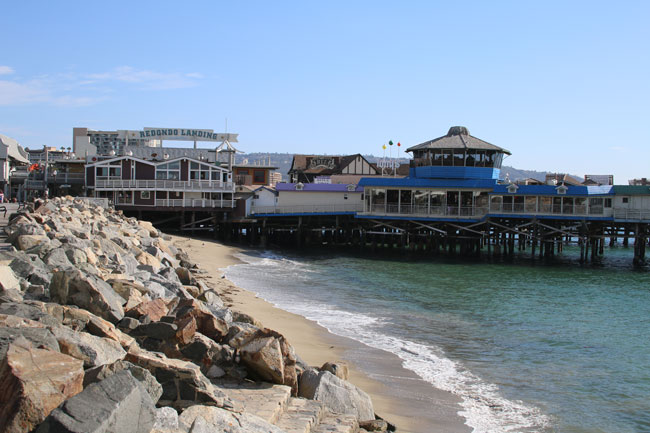 Redondo Beach and Pier hold a rustic charm. This 1.5-mile stretch of cinnamon sand is slightly different from the beaches up north. It's more natural. Some would say a little wilder.
There's a reason Point Break scenes were filmed here. A large plant-covered bluff stands sentinel over the beach which provides a buffer from the cars, hotels, and condos above.
Next to the beach, the horseshoe-shaped Redondo Pier holds the thrills of an old fashioned boardwalk.
Spending the day on the beach is a no-brainer. Volleyball nets line the flat southern end and the Redondo Sea Break is a favorite local surf spot. Bring a book and a Frisbee and don't forget the sun screen.
Where to Rent Vehicle
If you have a rental vehicle, public parking is located at the Pier to the north and metered parking is on the southern end. Public transportation also stops at the pier.
If the waves prove too wild for young children, head to the Pier's other side for Seaside Lagoon.
The lagoon has plenty of sand for castle building and holds filtered ocean water in a lifeguard-supervised environment. The Lagoon is open Memorial Day to Labor Day.
Redondo Pier
If the salty sea and breezy air becomes a bit too much, shopping and dining at Redondo Pier will provide respite.
The Pier, originally built as a series of separate wharfs in the early 20th century, holds a variety of ice cream shops, trinket stores and a nostalgic arcade.
Lunch can be as simple as Craig's Hot Dog on a Stick or as refined as Thai chili crab cakes at Kinkaid's American Grill.
It's hard not to hold hands with your sweetie as you saunter on the pier while the kids sip milkshakes and admire the fishing poles neatly aligned along the railings.
Visitors must stay to watch the majestic Pacific Ocean sunset from the pier's far end.
For a more relaxing sunset experience, you can take the stairs to the second floor of historic Tony's on the Pier, a 50-plus-year-old restaurant that serves fresh seafood and Italian dishes.
Adults can enjoy the bar's specialty, a Mai Tai in a take-home souvenir glass, while the kids munch on red snapper ceviche with house-made tortilla chips.
Part of Redondo Beach is King Harbor Marina, a large marina housing boats of every size and style from fishing trawlers to expensive yachts.
Renting Paddle Boards
Families have many ways to play here, including renting paddle boards from Tarsan Stand-Up Paddle Boarding. Tarsan has everything you need, from swimsuits and hats to paddling lessons.
Tarsan also has its own dock where you select your board and life vest before shoving off.
The marina's half-mile long protective seawall allows those with beginner skills to paddle in the relative calm of the marina's waters, where the only waves are the gentle wakes of passing boats.
Stronger paddlers can continue past the seawall to open water where they will encounter sea lions sunning on the lighted pylons that mark the boat ways.
Rentals start at $35 per person for 90 minutes.
If you're not staying here already, you'll paddle past the Portofino Resort and Hotel.
This waterfront resort has ocean and marina view rooms with balconies where kids can spy sea lions lounging along the seawall.
Across the street, The Redondo Beach Hotel recently finished a complete remodel of its 112 guest rooms where families can enjoy free continental breakfast.
For lunch or dinner, Captain Kidd's Seafood Market is where to taste the catch of the day. Kids will be fascinated by the live creatures swimming in the market's large tanks.
While locals order crab and halibut to take home, guests can dine-in on the covered back porch or outdoor patio overlooking the marina.
Simply order meals, like fried oysters, salmon burgers and seared ahi salad, from the front counter.
For fussier eaters, the menu offers grilled cheese, chicken nuggets and hamburgers along with a selection of local craft beers for adults.
If a seafood platter piqued the kids' attention about marine life, visit SeaLab just north of the marina. SeaLAB is a hands-on science education center teaching about marine conversation.
Guided for Kids
Kids can take daily guided Touch Tank tours or on Saturdays feed the fish in the tide pool. Fees are a suggested donation of $2 per person or $4 per family. Fish feeding is $2 per tray of food.
Not exhausted yet? The 22-mile long Marvin Braude Coastal Bike Trail has its southern terminus at Redondo's edge.
You can bike, walk, run, and roller blade the path for both exercise and sightseeing. For dedicated riders, the trail's northern terminus is at Santa Monica Pier.
Use the trail to expand your family's play area by renting bicycles from Marina Bike Rentals.
Located on the trail at the King Harbor entrance, Marina Rentals caters to families with all levels of riders, including tandem bikes, tow-along pedal carts for young riders and child trailers for those too small to pedal.
Get a few beach cruisers to ride past the luxurious beachfront homes of Hermosa and Manhattan Beach.
Make a pit stop at Manhattan Beach's Surf Food Stand next to the trail to refuel with lunch or smoothies before the return journey back to Redondo.
Places to stay in Redondo are as varied as the activities. Crown Plaza Beach and Marina Hotel has five stories of rooms overlooking the marina and has suites for families that need more space.
Redondo Inn & Suites is only a two-block walk to the beach and near the pier for families that want to be close to the action.
Located a few miles inland, Hilton Garden Inn Redondo Beach has free local shuttle service Monday through Friday and complimentary wi-fi for families that want to stay connected.
For more information and events, check out Visit Redondo's website.
https://www.tarsanstandup.com/
https://marinabikerentals.com/
Author Bio: A member of the North American Travel Journalists' Association, Carrie Dow is a freelance travel writer based in Lakewood, CO, whose work has appeared in Islands, Go Nomad and Interval World. She is the Local Editor of DrinkDenver, a part of The Drink Nation, a website devoted to finding the best happy hours in cities across the US. She is also the founder of What's Pawsitive, a website covering animal welfare issues and animal-based travel around the world. An occasional football widow, she is mom to a Siberian husky and a Siamese cat.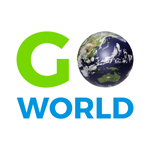 Latest posts by Go World Travel Magazine
(see all)