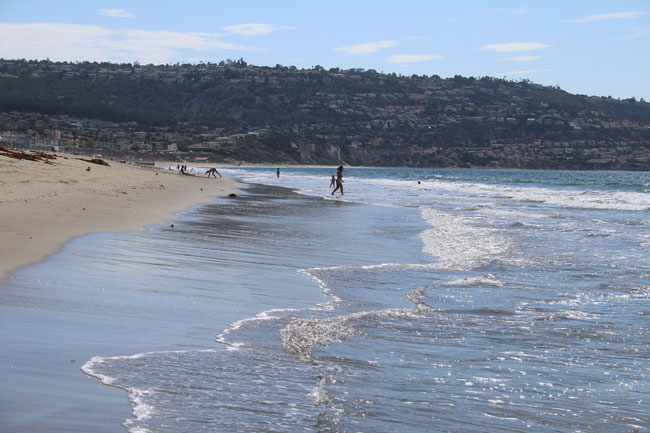 The South Bay of Los Angeles is known for its sun and surf culture with a string of beaches that span more than 20 miles from LAX to the Palos Verdes Peninsula. It's where the Beach Boys began.
Family Travel in Redondo Beach
While many people think of the wealthier enclaves of Manhattan or Hermosa as the place to be, the city of Redondo Beach has been a popular family travel destination for Los Angeles residents for more than a hundred years. Since Redondo Beach is only an 8-12 minute Uber ride from LAX, any family can easily enjoy a seaside vacation.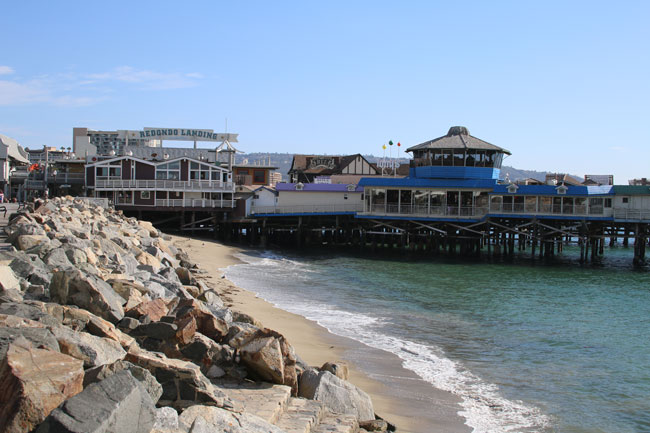 Redondo Beach and Pier hold a rustic charm. This 1.5-mile stretch of cinnamon sand is slightly different from the beaches up north. It's more natural. Some would say a little wilder.
There's a reason Point Break scenes were filmed here. A large plant-covered bluff stands sentinel over the beach which provides a buffer from the cars, hotels, and condos above. Next to the beach, the horseshoe-shaped Redondo Pier holds the thrills of an old fashioned boardwalk.
Spending the day on the beach is a no-brainer. Volleyball nets line the flat southern end and the Redondo Sea Break is a favorite local surf spot. Bring a book and a Frisbee and don't forget the sun screen.
If you have a rental vehicle, public parking is located at the Pier to the north and metered parking is on the southern end. Public transportation also stops at the pier.
Continued on next page