Editor's Note: We're all dreaming of travel ahead. Here's some inspiration for future adventures. We share places, products and activities we recommend. If you make a purchase using a link on our site, we may earn a commission.
Destination Buquebus
Let's face it, there are name-dropper travelers among us. People who love to utter things like, "Oh yes, when I was in Nepal, that was just before I headed down to Bhutan … ," aiming to burnish their reputations as intrepid seekers of the most unusual travel destinations in the world.
If one finds oneself in Buenos Aires, a truly hot destination these days, it's indeed tempting to consider a ferry ride across the Rio de la Plata, which separates Argentina from Uruguay, to the town of Colonia del Sacramento for another stamp in the old passport.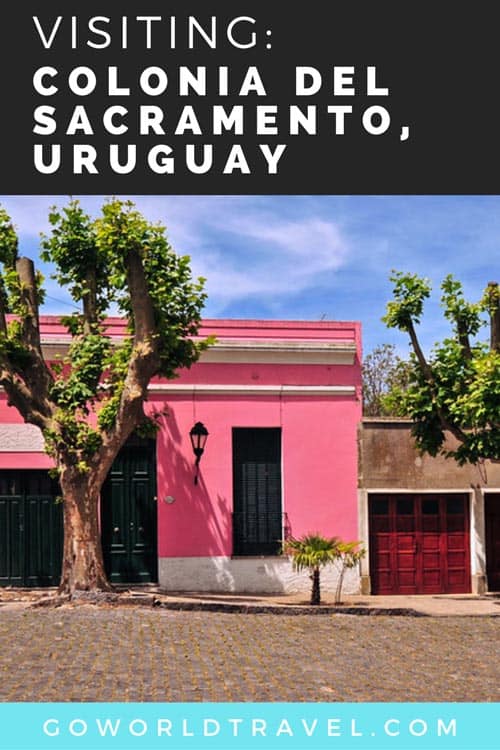 On a past visit to Buenos Aires, I came across the Buquebus ferry brochure in a travel agency for an excursion to Colonia del Sacramento (commonly called Colonia). Buquebus' price for the round trip was 95 pesos, or $US 24. This was on the "slow boat," which takes three hours one way. (Ferrylineas' hydrofoil makes the crossing in 45 minutes, but it costs about three times as much.)
The Buquebus price suited my time and budget, and so it was that I found myself at Buenos Aires' Port Madero for a scheduled 8 a.m. departure.
Unfortunately, it was a Friday, when Uruguayans who work (for the better wages) in Buenos Aires head home in large numbers. The terminal was packed, with two passenger checkpoints, so we didn't leave till 8:45.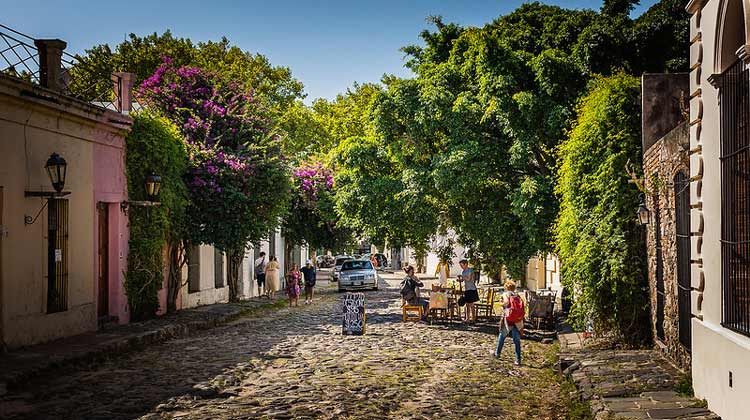 Exploring Colonia Del Sacramento
We arrived in Colonia just before noon, and a bilingual guide promptly whisked us four tour-takers into a tour bus. Our first stop was lunch at the elegant Sarao, where we had a delicious minestrone-style soup, a fish fillet fried in a light batter accompanied by tomato slices and lettuce, and a wonderfully light and airy flan.
After a brief whirl about "modern" Colonia, with its 1960s vehicles plying London plane tree-lined streets (which made me think of Havana) and modest pastel stucco houses, we made the obligatory stop at a local souvenir vendor, where we perused handmade straw figures, brightly colored textiles and hand-woven shawls.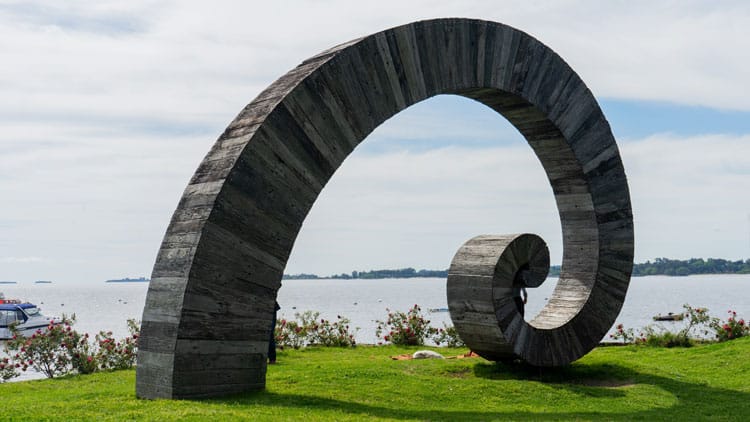 Our next stop was the historic section of the city, the Barrio Histórico, on a peninsula jutting into the Rio del la Plata (River of Silver). This old Portuguese settlement dates to about 1680, and has been designated a World Heritage City by UNESCO.
Exploring its broad cobblestone streets made me feel transported back to long-forgotten times. The Spanish took over the port town in the mid-1700s. An old fort, still with some cannons on the ramparts, is nearby, facing the water.
Many of the centuries-old stone buildings and houses, set alongside charming cobblestone streets, have survived well. Our small group strolled about the pleasant Plaza Mayor, letting it all sink in. The Spanish Colonial-style Iglesia Matriz, from the 1600s, is one of the oldest churches in the country. Its twin high white towers frame a central nave.
Colonia Culture
The Museo Portugués, housed in a late 17th-century house, features artists' renderings of everyday life in the mid-1500s colony, which was apparently virtually identical to the details of a similar small town back in the settlers' native Portugal.
Life-size figures of colonial soldiers garbed in handsome black-and-gold uniforms with three-cornered hats helped to re-create the sense of history.
The Museo Municipal features roomfuls of fine period furniture, including one with a magnificent golden harp. It also showcases numerous colonial documents, and implements such as agricultural tools used by the early settlers.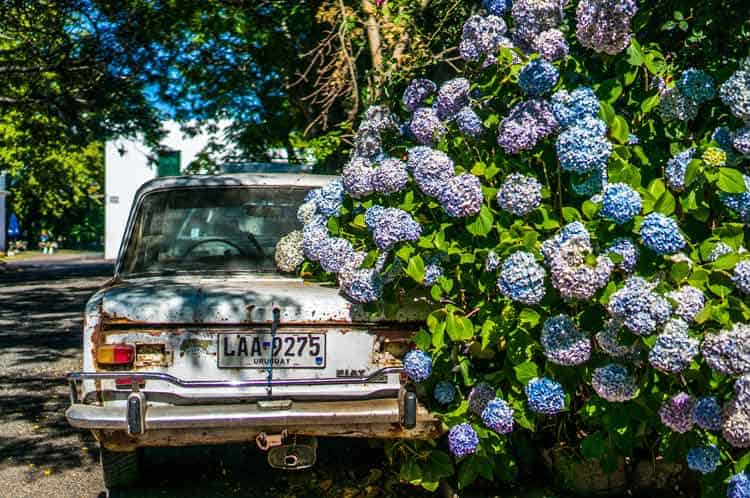 After absorbing old Colonia's atmosphere, we still had more than two hours before the ferry was scheduled to depart. At Lo de Renata, a pleasant restaurant with a shaded outdoor patio, we sipped cold Uruguayan beer while two friendly dogs lolled about in the afternoon sun.
During the trip back across the Plata, I reflected on my quickie international foray. The price was certainly right: less than $ US 35, which included a couple of small mementos — a perky little blue-and-white tiled turtle with "Colonia, Uruguay" painted on its back and a portfolio of Barrio Histórico postcards.
Colonia del Sacramento, with its well-preserved slice of colonial life on easy display, had offered a fascinating glimpse of long-ago life.
Then there was that name-dropping thing and the new stamp in the old passport …
If You Go
Latest posts by Benjamin Rader
(see all)