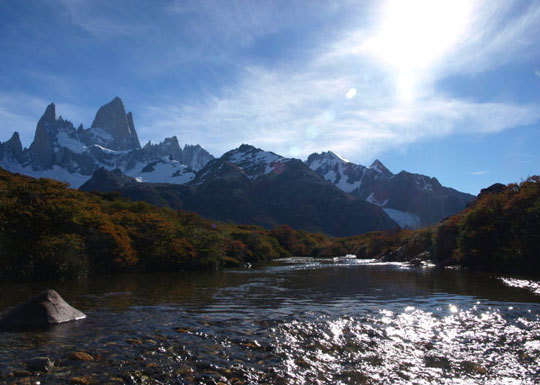 Travelling in Patagonia is a dream for many of us, but the harsh realities of a modest bank account balance often get in the way. That's why we've ask some of our friends in Patagonia to offer a few insider tips on how to experience all the Patagonia has to offer, but save a little money in the meantime.
Here are some money-saving tips:
Budget Transportation in Patagonia
There are various means of transport within Patagonia to suit all budgets. Those with cash to spare often opt to take a cruise from Puerto Montt to Puerto Natales. Although this may be the most scenic option, travelling by plane or, better still bus, works out significantly cheaper.
If flying, booking your flights with SKY Airlines after arriving in Chile will save you a considerable amount compared to booking them online in your home country.
Meanwhile, both Argentina and Chile have extremely good long distance bus services, many of which are considerably more comfortable than an economy class flight.
All of Patagonia's main destinations are reachable by bus, and a popular circuit in Argentina is the old Route 40 which runs south from Bariloche to El Calafate and El Chalten, the gateways to the Glaciers National Park, the Perito Moreno glacier and Mount Fitz Roy, before crossing the border into Chile and Torres del Paine National Park.
If choosing to travel by bus, be sure to confirm your plans ahead of travelling as much of Patagonia's road networks shut down over the long and treacherous winter.
National Parks in Patagonia
Although far from convenient, making your own way to Patagonia's many national parks is by far the cheapest option. It is usually possible to get to the parks via public transport rather than as part of an organized tour. Most of the national parks have public information centres, which offer maps and visitor information to allow self-guided tours.
Camping is permissible in most parks, and is actually fairly common around Mount Fitz Roy, which will allow considerable savings on hotel or lodge accommodation. You will also find equipment rental stores in El Calafate and El Chalten from where you can hire tents, sleeping bags cooking equipment and other necessities for your own trek.
Penguins on a Budget
So the travel and national parks are sorted, what about an affordable way to see the Magellan Penguins?
There are numerous penguin colonies in southern Patagonia, all of various sizes. However a trip to the smaller colony at the Otway Fiord is substantially cheaper than a taking a boat to Magdalena Island and has the added benefit of being accessed by land and therefore not dependant on the frequent rough seas.
Many local operators travel to the Otway Fiord from Punta Arenas and advance bookings are not usually required.
By travelling independently, making your own reservations, camping and taking self-guided tours you will find it's possible to enjoy a relatively low budget trip to Patagonia. But if you're willing to trade up for the sake of convenience, take a look at the Patagonia tour packages offered by any reputable Latin America travel specialist and let someone else take care of the logistics while you enjoy your trip.
Patience and More Patience
Last, but not least, a smattering of Spanish and lots of patience will help make your trip to Patagonia even more enjoyable.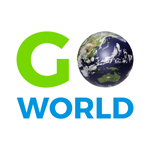 Latest posts by Go World Travel Magazine
(see all)