Dear Readers: This post may contain affiliate links, which means we may receive a small commission, at no cost to you, if you make a purchase through a link. All opinions are our own and we only share things we recommend. Thanks for your support.
Thumb through the glossy pages of Condé Nast Traveler magazine and the Hawaiian island of Kauai appears to be a rather upscale destination. Indeed, this island has many of the high-end corporate-owned hotels one expects to find in Hawaii. There is no shortage of well-healed tourists padding around the marble foyer of the Princeville Hotel in Tommy Bahama–brand silk resort wear.
Yet Kauai, by nature, is a laid-back, shirt-off, toes-in-the-sand island. Locals don't normally pay US$ 350 a night for a room or US$ 70 for dinner, and you needn't either. If you have more sense than dollars, with a bit of advance planning and knowledge of the island, you can keep costs down and enjoy the best of Kauai.
As with any Pacific island, your greatest cost is just getting there. Airfares to Kauai are not always cheap, so look around for the best deals from the U.S. West Coast. Check Hawaiian Airlines for discount fares from major West Coast cities, Las Vegas or Phoenix.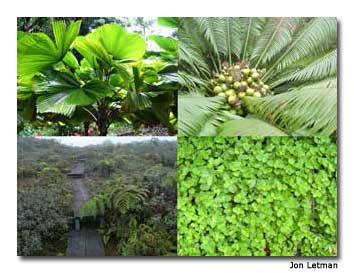 Once on Kauai, you can limit expenses by watching where you eat, stay and play. Admittedly, Kauai's hotels are not cheap, with average daily rates hovering just below US$ 200 a night.
Add on pricey meals of fresh seafood, Hawaiian-style luau feasts, and activities like whale-watching cruises and flight-seeing by helicopter and you have yourself a not-so-inexpensive holiday.
Continued on next page