'SRI LANKA' conveys the inspirational adventure I recently had travelling across Sri Lanka. My week-long journey allowed me to see the eclectic backdrops of this stunning island, visiting Polonnaruwa, Kandy and Galle along the way.
Travel in Sri Lanka
Starting at the top of the country, and making my way down, I observed wildlife in their natural surroundings, visiting turtle sanctuaries and seeing over 200 elephants in Minneriya National Park.
The local residents showed me a different side to Sri Lankan life, taking me on trips and teaching me about their food and culture, allowing me to sampling many native cuisines. Fish Curry was a particular favourite, accompanied with okra, rice, jackfruit and coconut sambol.
The next stage of my journey began with an early morning climb up pidurangala rock, which gave me an atmospheric sunrise over the soaring bolder – sigiriya rock – one which I shan't forget.
After spending a few nights in a treehouse hotel, I moved on to experience the hustle and bustle of Kandy. A few highlights included The Dambulla Buddha caves which were filled with Buddha statues and beautiful cave paintings, whilst a memorable traditional dance at the Kandy Lake Club finished with fire breathers and fire walking.
Before I continued my journey from Kandy to Ella, I made a quick stop to a lush tea plantation where I discovered the hard work involved in the tea-making process. During this time, I saw how the leaves are picked, sorted and dried before packaging and even got to sample various teas.
It was then that I embarked on a railway journey from Kandy to Ella, which promised an eye-opening journey through Sri Lanka. Believe me, it didn't disappoint. Through hills and mountains, the view was like something I'd never experienced before.
Arriving in the little mountain village of Ella, a haven for backpackers and tourists, I was eager to explore the area. A sunset hike up Adam's Peak gave me the opportunity to also see Ravana Falls, a graceful waterfall which I managed to get closer to the next day, en route to Galle and Koggala.
Here I saw the local fishermen out in the ocean whilst surfers rode the high waves. Shacks serving fresh coconut and the peaceful beaches really made this part of the island a sanctum to relax.
Whilst traveling in Sri Lanka, I was also lucky enough to experience a full moon festival, (also known as Poya). This festival celebrated the full moon with Buddhist calm, where people dress all in white and light beautiful lanterns.
This tour round Sri Lanka was one of the best things I've done and I feel extremely lucky to have been able to immerse myself in its beauty, and to see so many sides of this cultural polygon. I was greeted daily with beautiful landscapes and pleasant surprises, from the captivating wildlife to the delightful people, I'll never forget my adventure in Sri Lanka.
Chris Jeffers
www.channeleighty8.co.uk
@cjay12345
@channeleighty8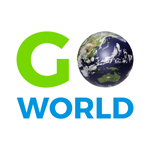 Latest posts by Go World Travel Magazine
(see all)