Traveling is always an exciting event all tourists cherish a lot. How to make the trip even more awaited? When you decide on the destination, it's good to consider the ins and outs of the journey. If you want to visit a progressive country with lots of tourist roads, tasty food, and versatile people, then it should be Germany.
Planning a last-minute trip to Germany?
Top Experiences and Tours in Germany:
Where to stay in Germany:
Find accommodation with Booking.com
Get a rail pass through Rail Europe
Find Bus, Train, and Flight tickets with one search through Omio
The country is among the fastest-recovering tourism regions in Europe. No wonder people want to see the beauty of this area on their own. However, flights are expensive.
In most cases, money is a stumbling point for trip-seekers. There are lots of myths misleading travelers all around the world. Is it cheaper to take a business class on Tuesday? Are there discounts if I buy before 5 p.m.? Let's break down these myths and figure out the best time to purchase a ticket!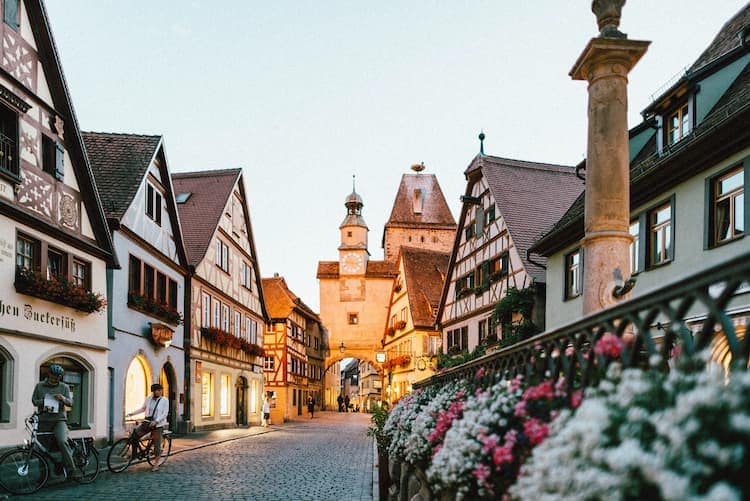 What Time in the Year Is Optimal for Buying Business Class Tickets?
Germany is beautiful during all seasons, so you can easily book discounted business class tickets to Germany to visit the snowy capital of the country or choose the flourishing springtime to enjoy warm strolls in the countryside. But how does the time of the year affect the price of the tickets? Is there any dependence between these two things? Let's answer this question. 
The general practice tells travelers to book their flights 2-3 months before the trip's starting date. However, it doesn't apply to the hot seasons when tourists fill every inch of the land exploring new cities and places. In this case, you should consider buying a ticket 4-5 months ahead. It will help you save some money on the flight.
The practice shows that prices tend to rise during summer, holidays, or weekends. Therefore, if you consider buying a ticket for your next trip, make sure to avoid Christmas or summer season.
Does the Day Affect the Price of the Ticket?
Does it matter what day you buy a ticket to visit Germany as a tourist and enjoy its atmosphere? As mentioned before, you should pay attention to the tickets bought during holidays or weekends. If you plan to find some flights for your trip, skip the following days:
Holidays
Weekends
Summer season vacation
There's no accurate research proving the flights are always cheaper from Monday to Friday. But many adventure seekers agree that booking flights, hotels, or other types of reservations are always more beneficial during non-holiday work days.
Does the Time Affect the Price of the Ticket?
Unfortunately, it's hard to state if there are any calculated mechanisms to stick to. For example, one of the myths says you should try and book your tickets from 8 to 12 p.m., meaning it's a very optimistic time to find discounted prices. However, carriers today use extremely sophisticated AI-based algorithms that can't be easily tracked.
What's the tip here? When planning a trip, take a week or two to compare the prices and track the tendency. If you notice some tickets are usually cheaper on Fridays, you should take your chance and catch that bargain!
Top 3 Carriers to Find Cheap Business Class Flights to Germany
How to choose the best carrier to fly to Germany? Certain airlines are offering top-notch services to their clients. The following list uncovers the top 3 most comfortable and punctual airlines to visit Germany.
KLM
KLM is one of the most popular European carriers that can get you to any European country with the most comfort. Is it cheap to fly with these airlines? Your luxurious touristic flight to Berlin can be discounted with KLM airlines. This company is known for the exquisite quality of its services, punctuality, and client satisfaction. You can expect welcoming staff, tasty food on board, and a safe trip.
Swiss
Swiss airlines is another option for those who want to be always on time. These airlines are beyond excellent, providing loyalty programs and offering their clients the best features on the market. So if you value your time and prefer quality over quantity, Swiss Airlines will pay you off with comfort and safety. And once you land and get out from your comfortable flight to Germany, you can explore Romantic Road by train, a popular touristic place, or go to other well-known cherished places.
Austrian
One more well-proven carrier can take you on a seamless trip to Germany. Austrian has all the benefits passengers can only dream about during the long flight. You can enjoy tasty food, watch some movies, or spend some time in a working mode. In addition, the carrier will get you to the destination fast, so you can plan your trip and go for the most interesting museum tours in Europe, for example.
Conclusion
If traveling is your passion, you should pursue it, but play it safe. With the tips from the article, you'll be able to order tickets at discounted prices and choose a reliable carrier to ensure a smooth landing. Comfortable traveling shouldn't be expensive. You can afford cheap business-class flights if you learn to look for discounts and the best offers.
The main advice is to plan, book your tickets 3-4 months before the date, and avoid holidays or summer. If you follow these tips, you'll hack it and enjoy long but relaxing flights to Germany.
Inspire your next adventure with our articles below:
Author Bio: Denys Zakharchenko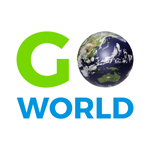 Latest posts by Go World Travel Magazine
(see all)