Truly one of London's greatest landmarks since its opening in 1894, Tower Bridge remains one of the city's most-visited tourist attractions. I love visiting the iconic structure and each time I do, I discover new facts about the bridge and new angles from which to admire it's architectural beauty. A tip I learned on my most recent trip: skip the lifts and take the stairs, it's a great way to get up close and personal with the steel structure of the bridge. The stairs are the original ones from when the bridge was first built and the stone exterior is just cosmetic and protective, not structural.
The entire visiting experience is called the Tower Bridge Exhibition and it's a comprehensive, self-guided walking tour. Visitors also have the option to book themselves a private tour, like I did, or even a special behind-the-scenes tour that takes you into spaces not normally seen by the general public.
After your visit, leave time to walk back and forth across the bridge for more great close-up views of the structure and perfect opportunities for awesome Instagram pics. Another good angle is from the center of the pedestrian walkways, the small windows open, allowing you to stick your camera (carefully) outside to get the shot.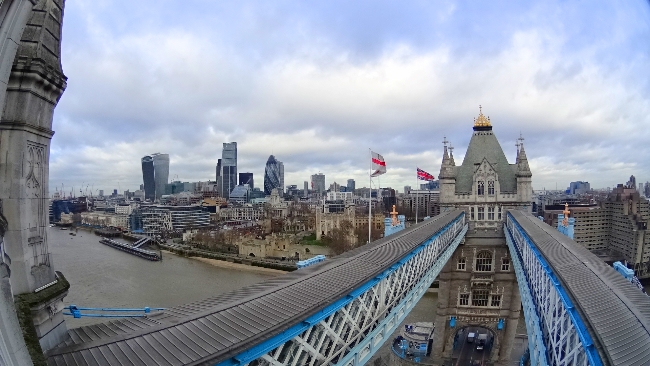 I set up my visit with the help of visitlondon.com, the city's official tourism guide. It's a great resource for all kinds of things to see and do, as well as hotel and restaurant recommendations. Their constantly updated calendar also shows what's happening in London, in terms of art exhibitions, concerts and other cultural events.
Read more of Freddy Sherman's take on travel on his Go World Travel Blog. You can also follow more of his adventures at luxuryfred.com blog and on his YouTube channel.