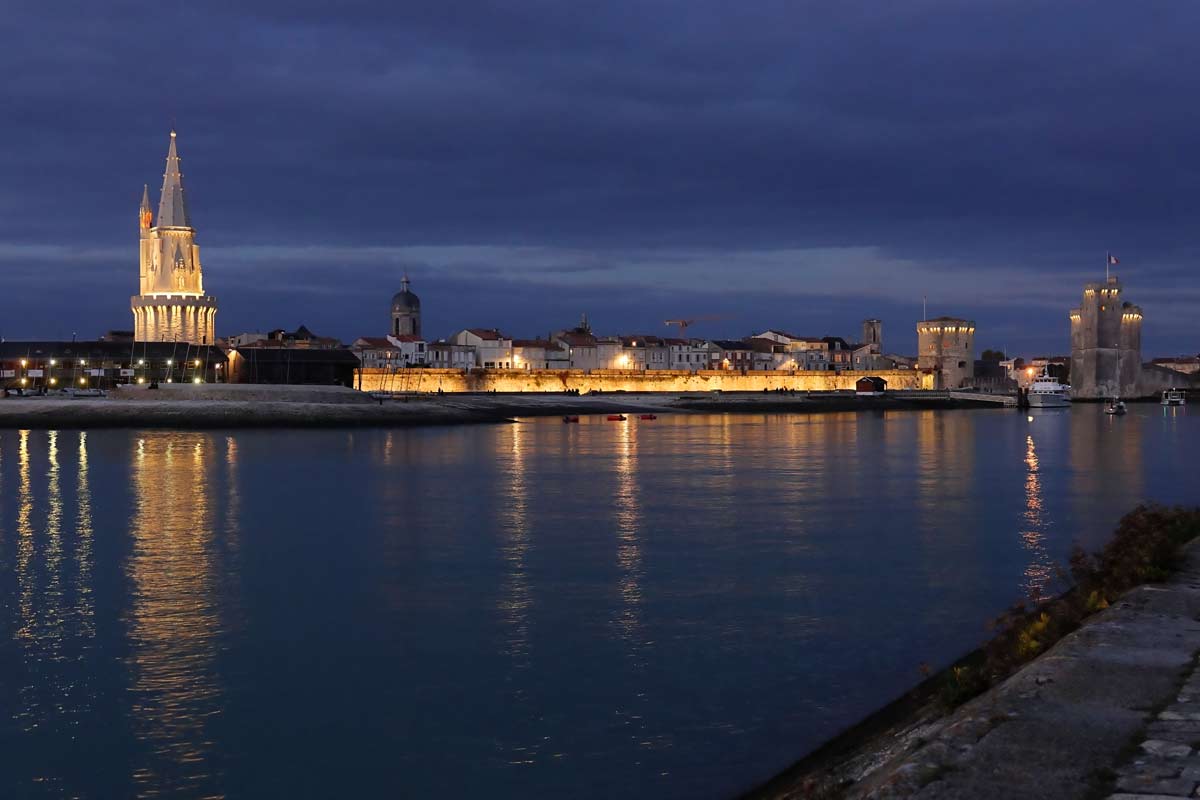 Amiens, Poitiers and La Rochelle are three French towns with something uniquely special to offer, yet often missed by tourists en route to better-known destinations.
This means you won't find crowds of tourists when you visit, but you will find a memorable French experience in each of these vibrant destinations.
Pause a moment and vicariously explore these top three cities in France: Amiens with its UNESCO-listed Basilica, which celebrates its 800th anniversary in 2020; Poitiers, a town of Romanesque architecture and a history to match; and La Rochelle, an old port with its three defensive towers and arcaded streets leftover from its maritime trading past.
Reasons to Visit Amiens, France
Presiding over the city, Amiens Cathedral is the tallest and largest Gothic Basilica of its kind in France, with resplendent carvings on the façade, a triple portal and a double row of flying buttresses to support the medieval tower. You can just imagine those early masons trying to reach the heavens as they built the tallest complete cathedral in France.
The lofty central nave towers 42 meters (138 feet) above, drawing the eye to the apse with its vibrant stained glass. One of the best times to appreciate this monstrous cathedral in Amiens is at a Son et Lumiere (Sound and Light) show during the summer and at Christmas. The beige stone is covered in bright lights – a reminder that originally much of the cathedral would have been covered in paintings and frescoes.
For those less enamored by religious architecture, Amiens offers plenty more things to see and do. Visit the "House with the Tower," an opulent 19th-century mansion where celebrated novelist Jules Verne lived and wrote many of his novels.
He combined a clear love of travel with science fiction as he penned some of the most widely translated books in the world, such as "Journey to the Center of the Earth," "Twenty Thousand Leagues Under the Sea," and "Around the World in Eighty Days."
Spread over four floors from basement to attic, the Maison de Jules Verne displays more than 700 objects that reveal his personality, inspiration, lifestyle and memories. Prepare to come face-to-face with Captain Nemo, Phineas Fogg, and many other Jules Verne heroes.
The hortillonages of Amiens are floating gardens on tiny islands surrounded by a 65 km (40 miles) network of canals between the Somme and Avre rivers. Take a ride in a flat-bottomed boat and be transported gently through a breathtaking riot of colorful gardens, weeping willows and romantic bridges.
Another treat is the Saturday Water Market when the hortillons (market gardeners) sail their boats to Place Parmentier in the pretty Saint-Leu district to sell their flowers and produce.
Gourmands will delight in Picardie foods from Amiens including Pate de Canard de Amiens (duck pate in pastry), Ficelles Picarde (cheesy crêpes), melt-in-the-mouth macarons and rich Gateau Battu (beaten cake).
A Visit in Poitiers, France
Deserving capital of the Vienne department in Nouvelle Aquitaine, Poitiers has been welcoming travelers since Roman times. Once known as Limonium, its wealthy status left numerous magnificent sights, including the Palace of Justice with its Roman foundations. Formerly the Palace of the Dukes of Aquitaine, it was used as a court of justice and is currently undergoing renovation.
Like many French cities, Poitiers has a skyline littered with church spires. Avid music lovers will be intrigued by the fact it has the third most organs of any French city after Paris and Toulouse. The 12th century Notre Dame la Grande de Poitiers is a tribute to the High Romanesque architecture that this lovely city is known for. Intricate friezes and frescoes are interspersed with carved pillars. Don't miss Our Lady of the Keys statue with its interesting legend.
Verdant Blossac Park is worth a visit, and the 15th-century Hôtel Fumé, a Gothic showcase of carvings, mosaics, battlements and mullioned windows, is best seen on a guided tour.
In sharp contrast to all its historic architecture, Poitiers is also home to Futuroscope, a theme park of heart-thumping rides, a high-tech time machine and magical journeys to spark the imagination of any young visitor.
Before you leave, sample some of the local delicacies of Poitiers, including the tangy Chabichou PDO goat cheese which is often used in Tourteau Fromage cheesecake. Try the herby Farci Poitevin green paté spread on crusty French baguettes, perhaps washed down with a glass of refermented Les Pirates du Clain beer, a strong artisanal brew.
Don't Miss La Rochelle, France
Still in the region of Nouvelle Aquitaine, head west to the Atlantic coast for a final treat. The old port city of La Rochelle with its three landmark medieval towers are a reminder that this was once an important port in need of heavy defense.
Local seafood and oysters are a must in La Rochelle, caught fresh and served with delicious simplicity, as French chefs do so well. Historic fishing cabins (carrelets) on short stilted piers line the seashore, and fishing is still done in the traditional way by casting square nets into the tide before winching in the catch.
Head into the old St. Nicolas fishing district to find streets lined with arcades. Once used by maritime traders, the arcades have been re-purposed as small cafes and studios in this Bohemian artistic quarter. Still on a maritime theme, visit the Aquarium and the fascinating Maritime Museum or take a trip along the coast on a high-powered speed boat or catamaran at sunset.
Leaving the port behind, the city of La Rochelle has its own cultural attractions. By far the finest building is the medieval Hotel de Ville, the oldest Town Hall in France dating to 1298. Damaged by fire in 2013, it has been sensitively restored to its former glory with its Staircase of Honor, Gallery of Statues, Feast Hall and Grand Portal topped by the Coat of Arms of La Rochelle, aptly featuring a grand schooner.
History, architecture, floral abundance and local cuisine are all offered in these three historic French cities. Skip the crowds at more popular destinations and discover the hidden delights in these overlooked French destinations. You could be in for a pleasant surprise.
If You Go
Information on Amiens
Information on La Rochelle
Information on Poitiers
Editor's Note: This post was brought to you by France Tourism as part of their Top French Cities campaign.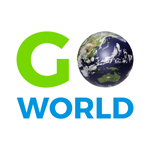 Latest posts by Go World Travel Magazine
(see all)