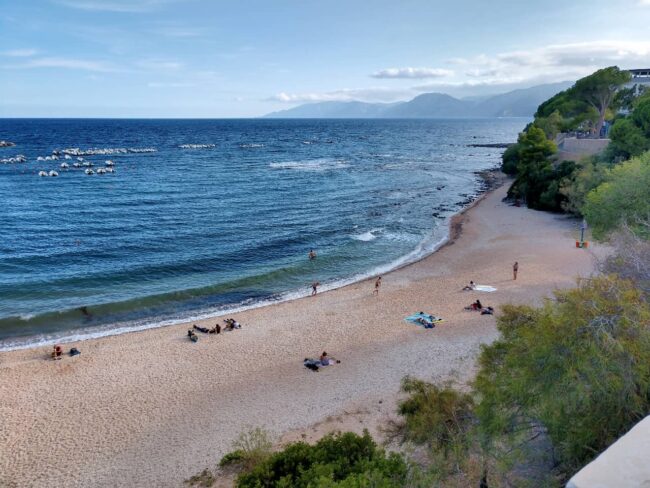 As an American travel writer who covers international destinations, I have the opportunity to travel all over the world visiting both popular and unknown places. It always surprises me when a place is very popular with international visitors, yet virtually unvisited by most American tourists.
Here are five tourist destinations popular with international visitors yet not very high on American travel bucket lists.
Cuba
Long off-limits to American visitors, travel to Cuba is now allowed under 12 different (broadly interpreted) categories. The tropical island, only a short 75 minute flight from Miami (American has multiple direct flights to Havana every day) has an excellent tourism infrastructure with large beach resorts and massive casinos.
Vietnam
While the deep scars of the Vietnam War remain, Vietnam is a very popular tourist destination for international visitors and should be on more Americans' bucket lists. Popular places to visit include the cosmopolitan city of Saigon and the beach resort areas of Nha Trang, Danang and Hoi An. All three have large beach resorts like you find in Hawaii.
Flying to Vietnam is easy, most American travelers transit through Hong Kong but Vietnam Airlines and Bamboo Airways will have direct flights from San Francisco in 2022.
Sardinia
Home to some of the world's most expensive real estate, a stop for the world's biggest yachts and home to some of the world's best and most exclusive nightclubs, the Italian island of Sardinia isn't on many American travel plans. It's an easy flight from Milan, Rome or many European capitals in the summer.
Aside from the fancy yacht life found in places like the Costa Smeralda, the island has a rich history dating back thousands of years. You can visit archeaological sites dating back to the 6th century BCE. Of course there are many white sand beaches with crystal clear turquoise water.
Turkey
Turkey, with roots in both Europe and Asia, is a country more Americans should visit. Filled with history going back thousands of years, the country is also a great place to experience and learn about Islam. You can visit a historic mosque like the incredible Blue Mosque and each morning, you'll be woken up by the asdasd, the Muslim call to prayer which is broadcast across the city via loudspeakers mounted at the top of the city's mosque's minarets. It's also a very modern country and it's cool to hear that call from your bed at the Four Seasons Hotel Istanbul at Sultanahmet after a fun night out at one of the city's many nightclubs.
If you want beautiful beaches, you can visit the resort city of Antalya on the Mediterranean or Bodrum on the Aegean Sea near Greece. It's easy to get to Turkey from the US, there are direct flights to Istanbul from many American cities via Turkish Airlines.
Croatia
This ancient and beautiful country is mainly visited for the Dalmatian Coast. This stretch of coastline, inlets, bays and islands is home to some of the world's most beautiful beaches, many fronted by intact medieval towns. Think Game of Thrones meets Malibu.
Read more of Freddy Sherman's take on travel on his Go World Travel Blog. You can also follow more of his adventures on his YouTube channel, his @luxuryfred Instagram or his luxuryfred.com blog.

Latest posts by Freddy Sherman
(see all)