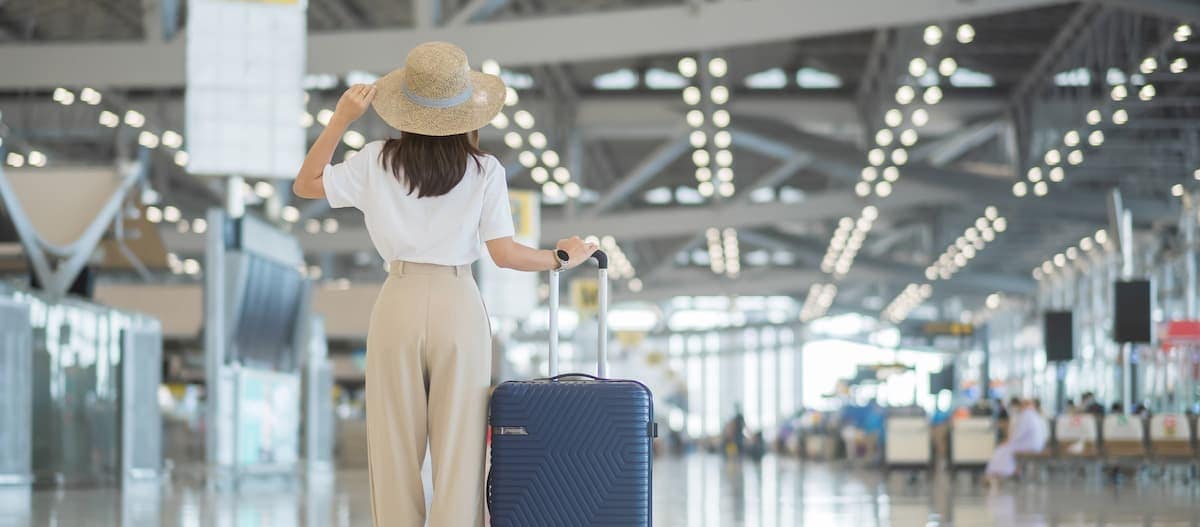 Are you looking for an affordable and exciting travel adventure within the United States? Look no further! We have curated a list of five budget-friendly travel destinations that offer a fantastic experience without breaking the bank. Whether you're a nature enthusiast, history buff, or food lover, these destinations have something for everyone.
1. Asheville, North Carolina
Nestled in the picturesque Blue Ridge Mountains, Asheville is a charming town known for its natural beauty, historic landmarks, and vibrant arts scene. Explore the historic downtown area, where you can wander through the quaint streets, visit unique boutiques, and indulge in local cafes. Don't miss the chance to take a guided tour of the Biltmore Estate, an architectural marvel that offers a glimpse into the region's opulent past.
Explore the botanical gardens and immerse yourself in the natural beauty of the Blue Ridge Mountains, offering a serene getaway within America.
With affordable accommodations like Airbnb rentals and budget-friendly hotels, Asheville is a perfect choice for budget-conscious travelers.
2. Albuquerque, New Mexico
Immerse yourself in the vibrant culture and rich heritage of Albuquerque, New Mexico. This desert city offers a blend of American and Mexican influences, evident in its architecture, cuisine, and art. Explore the Old Town, where you can stroll through its historic streets, visit art galleries, and experience the local flavors at affordable restaurants.
Don't forget to take a ride on the Sandia Peak Tramway for breathtaking views of the city and surrounding landscapes.
Albuquerque provides a range of budget-friendly accommodations and is known for its year-round affordable attractions. Discover the vibrant culture of New Mexico with its rich Native American heritage and visit the stunning national monuments scattered throughout the state.
3. Philadelphia, Pennsylvania
Philadelphia, the birthplace of American history, is a must-visit destination for budget travelers. Immerse yourself in the nation's past by exploring iconic landmarks such as Independence Hall and the Liberty Bell.
Take advantage of world-class museums like the Philadelphia Museum of Art and the Franklin Institute. Indulge in a meal from local food trucks or explore the vibrant Reading Terminal Market for affordable eats.
Planning a last-minute trip to Pennsylvania?
Top Experiences and Tours in Pennsylvania:
Where to stay and transportation in Pennsylvania:
With a variety of affordable hotel rooms and excellent public transportation options, Philadelphia offers a budget-friendly experience for history enthusiasts. Take a walking tour through the historic streets of Philadelphia and soak in the essence of American history.
4. San Antonio, Texas
San Antonio, located in the heart of Texas, is a city bursting with cultural heritage and natural beauty. Discover the historic charm of the River Walk, a vibrant waterfront promenade lined with shops, restaurants, and picturesque scenery. Visit the iconic Alamo, a symbol of Texas independence, and explore its historic grounds. Enjoy free admission to the San Antonio Museum of Art and the McNay Art Museum on specific days.
Experience the rich Texan culture with a lively atmosphere.
5. Salt Lake City, Utah
Surrounded by majestic mountains and breathtaking natural landscapes, Salt Lake City offers a unique blend of outdoor adventure and urban attractions. Enjoy free concerts and cultural events at the Gallivan Center or take a stroll through the historic Trolley Square. Don't miss the opportunity to visit the Utah State Capitol for stunning views of the city.
Enjoy a variety of outdoor activities such as hiking and kayaking in the pristine lakes and breathtaking landscapes of Utah, making it an ideal vacation spot for nature enthusiasts.
Inspire your next adventure with our articles below:
Author Bio: Sandy Page is a life-long adventurer. In her free time, she reads and consumes copious amounts of hot beverages.
Latest posts by Go World Travel Magazine
(see all)