Editor's Note: We're all dreaming of travel ahead. Here's some inspiration for future adventures. We share places, products and activities we recommend. If you make a purchase using a link on our site, we may earn a commission.
Although we can't visit Israel right now, we can still dream and plan for a future adventure. Check this page for the latest updates and travel guidelines for Isreal.
Israel is known for many things, like its abundance of historic and religious sights, the Dead Sea and Tel Aviv.
But one thing I bet you didn't know is that the ancient city of Jerusalem is home not only to the Western Wall, but it's also the first city in the world to be completely covered by Wi-Fi.
Who would have thought that one of the most historic cities in the world would be so technologically advanced? While this country is famously known for its history, Israel is an incredible country filled with so much more.
Like, Israel is known as the "Startup Nation" because it has the highest concentration of startups after Silicon Valley, and that Israel is the only country in the world where the number of trees increases year-by-year.
Below are 29 facts you just might not know about Israel.
Israel's Focus on the Environment
This country is only a tad bit bigger than the state of New Jersey but has an extremely diverse environment. From lush rolling hills in the north to stark deserts in the south and a beautiful Mediterranean beach on the coast, there's so much to discover.
Israel has put a strong focus on environmental issues like reforestation, the water crisis and the wildlife, making it a key part of its infrastructure.
Israel has been devoted to the environment since its inception, being the only nation that entered the 21st century with more trees than it had 100 years ago, and it is the only country in the world that the number of trees increases year-over-year. Since 1900 there have been about 250,000,000 trees planted across the country.

Because Israel's landscape is 60% desert, the country faced a water shortage. To combat this, in 2005, Israel built its first desalination plant, which turns ocean water into fresh drinking water. Israel plans to produce 1.1 billion cubic meters of desalinated water annually by 2025.

The busiest bird migration goes through Israel, with 500 million birds from 550 species flying over the country twice a year. Hula Valley is a popular destination where travelers visit to see the birds each year.

Tel Aviv is argued to be the most dog-friendly city as it is home to 80,000 dogs and has more than 60 dog parks. The dog to resident ratio is 1:17, meaning there is one dog to every resident. Israel also has the biggest dog cemetery dating back to ancient times.

In 2015, the Jerusalem Municipality opened a nature park in the middle of the city called Gazelle Valley, which has about 30 wild gazelles and is free to the public.
Flavors of Israel
One of the best parts of traveling is tasting the flavors from around the world. When you think of Israeli food, your mind probably goes to staples like hummus, falafel and fresh cucumber and tomato salad. It's definitely not hard to get in your daily dose of vegetables in Israel, which makes this first food fact about Tel Aviv not so surprising.
Tel Aviv is known as one of the top vegan capitals of the world. 8.8% of Tel Aviv residents are either vegan or vegetarian, which is a high number compared to most leading, Western cities. The city is also home to 40 vegan, 44 vegetarian and 171 "veg-friendly" restaurants.

Tel Aviv is referred to as the Japan of the Middle East because the city has the most sushi restaurants per capita after New York City and Tokyo.

Israelis are the world's biggest consumers of fruits and vegetables, but they are also the largest consumer of sugar, which shouldn't come as much of a surprise since the average Israeli eats over two and a half gallons of ice cream every year!

The cherry tomato, also known as the Tomaccio tomato, was created in Israel by two Hebrew University professors in 1973 when trying to create a sweet snack tomato with an improved shelf life.

Bamba is a popular Israeli snack that contains 50% peanuts. In 2008, a study found that due to the large consumption of Bamba by Israeli children, kids have built a tolerance and peanut allergies are rare among Israelis.
World-Class Entertainment
Some of the best entertainment has come from Israel, as it is home to incredible writers, actors and actresses – and even the first theater for the deaf and blind.
Emmy winning television series Homeland is actually an Israeli show titled Prisoners of War. The series was acquired by 20th Century Fox before it ever aired in Israel.

Gal Gadot, most well known for her role as Wonder Woman, is not only from Israel, but she was also crowned as Miss Israel in 2004 at age 18.
Though he is not Israeli himself, Quentin Tarantino recently relocated his home to Israel where he and his wife, Daniella Pick, welcomed a baby boy in Tel Aviv earlier this year.

Israel is home to the only theater in the world comprised entirely of deaf and blind actors. Nalaga'at Theater was established to provide the deaf and blind population an outlet for self-expression.

The most well-known movie filmed in Israel is 'You Don't Mess with the Zohan.' The early 2000's movie was produced by and starred Adam Sandler.
Competition for Silicon Valley
Silicon Valley you have some competition! For being such a historic country, Israel is definitely not stuck in the past. Israel has been a key role in technological advancements and inventions that we couldn't imagine living without today. While some inventions are listed below, the list of technology from Israel goes on and on, especially in the medical field.
Israel is known as "The Start-Up Nation" with about 4,800 in the country, the highest concentration of hi-tech companies in the world after Silicon Valley. Bill Gates even called Israel a major player in the high-tech world.

Israel is where many well-known inventions were created, like the USB stick created by Dov Moran, voicemail technology, and the well-known GPS app, Waze. The technology for AOL Instant Messenger was also developed in Israel in 1996 by four young Israelis.

Israel is one of only eight countries to have sent a satellite into space. They are also leading in the development of small high-resolution imaging satellites for low earth orbit.

Jerusalem was the first city in the world to be completely covered by Wi-Fi.
Israel's Nobel Prize Winners, Museums, Published Authors and Chess Grandmasters
This country really has it all, from technology or beauty to adventure and culture – but most importantly, they have immense knowledge. Home to 12 Nobel Prize winners and the second-highest rate of university degrees per capita, Israel is one smart cookie!
Israel has more museums per capita than any other country in the world, with more than 200 museums. Some of the best museums include the Israel Museum in Jerusalem, Tel Aviv Museum of Art, Ein Harod Museum of Art, Holon Design Museum, and Yad Vashem.
Israel is home to 12 Nobel Prize winners. Shmuel Yosef Agnon won the Nobel Literature Prize, Menachem Begin, Shimon Peres and Yitzhak Rabin won the Nobel Peace Prize, Daniel Kahneman and Rober Aumann won the Nobel Economics Prize, and Aaron Ciechanover, Avram Hershko, Ada Yonath, Dan Shechtman, Michael Levitt, and Arieh Warshel won the Nobel Chemistry Prize.

Per capita, Israel tops the list of countries when it comes to the annual production of scientific papers with 109 papers per 10,000 people.

Israel has one of the world's highest rates of university degrees per capita. The country recorded 46% of its population completing tertiary education.

Israel is number two in the world for book publishing, but they are number one when it comes to translating literary masterpieces from foreign languages. About 4,200 new books are published each year in Israel.

Beersheba, a city located in the Negev desert, has the most chess grandmasters per capita than any other city in the world. The city is home to many Soviet immigrants who have made chess a popular sport in Beersheba.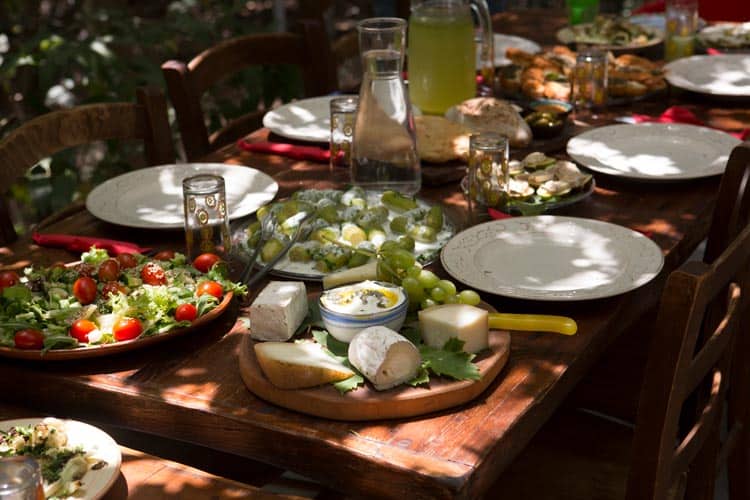 Happy and Healthy Israelis
A healthy country is a happy country. With a combination of healthcare, technological advancements in the medical field and a healthy Mediterranean diet, Israel is one of the happiest countries in the world.
Israel is among the ten leading countries in life expectancy. People here live on average to the age of 83. Some factors that contribute to this are that Israel guarantees health care to all citizens and most Israelis adhere to the Mediterranean diet.

In 2020, Israel was ranked the 14th happiest country in the world among 153 countries and the city of Tel Aviv made it in the top 10 happiest cities in the world, coming in at number 8.

An Israeli company, IonMed, developed a revolutionary tool that allows surgeons to close wounds without stitches or staples, which minimizes scarring and risk of infection.

Israel's Given Imaging developed the first ingestible video camera that fits inside a pill. The camera travels through your gastrointestinal tract and sends clear images back to the physician.
Did you know any of these facts about Israel? For such a small country, there sure is a lot to know! And we only scratched the surface. You'll have to visit one day to learn more about this small yet mighty country.
IF YOU GO
Learn more about how and when to travel through Israel here: https://travel.state.gov/content/travel/
Find a perfect hotel to meet your needs in any part of Israel here.
If you are looking for more of a private or luxurious stay check out the VRBO Israel listings here.
Learn Hebrew, Arabic and other languages of the area before your travel with Babbel. From the basics to deeper conversation, Babbel has easy lessons to take you to whatever level of language you would like to be. Find a course here.
Authors Bio: Chad Martin is the Director of the Northeast Region of the United States for the Israel Ministry of Tourism. Appointed in 2016 on the heels of ten years' experience in the Israeli travel industry, he is the first American to serve in this role. Prior to the COVID crisis, Martin's time in the ministry coincided with four consecutive years of record-breaking growth in tourism to Israel from North America.
In 2018 he was also nominated as the Supplier Representative of the Year by the American Society of Travel Advisors – the same year that Israel won Destination of the Year. Martin is regarded as a leader and spokesperson for the Ministry of Tourism in the areas of trade relations, hotel investment and business development. As the travel market recovers, he and the Ministry of Tourism in North America are working to keep Israel top of mind in the country's largest market for incoming tourists.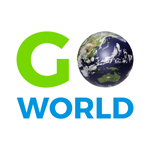 Latest posts by Go World Travel Magazine
(see all)