Looking for the ultimate way to relax and have fun while traveling? Then you need to experience a cruise vacation at sea.
Princess Cruises is a luxury cruise line known for its comfortable ships, world-class service and exciting itineraries. They have restarted many of their cruise itineraries and offer cruises in destinations all over the world. 
(Want to learn more about cruising? Read 6 Things I Wish I'd Know About Cruising) 
With Princess Cruises, you can explore waterfalls in Scandinavia while relaxing at the spa in between, stop in colorful Caribbean cities after lounging at the top-deck pool, appreciate the majesty of Japan and more. You could even travel around the globe on one of their astounding World Cruises.
While many have been wary of traveling after this year, Princess Cruises has made extreme efforts to keep passengers safe while still enjoying themselves.
With touch-free access and ordering, COVID-19 passenger requirements, new ventilation and environmental sterilization systems, advanced onboard medical teams and social distancing practices, the ship has truly become one of the safest ways to travel.
So if an ocean vacation is calling you, then book now while prices are at their best.
Here's a list of the 10 Princess Cruise vacations we are most excited about:
Caribbean Cruise – 5 Days
From Ft. Lauderdale guests will travel to the Caribbean on the Regal Princess. With over 1,400 balcony rooms, a glass-floor sea gazing walkway, a WaterColor Fantasy light and water show and more, this ship is a truly sensational experience.
At your first stop at Amber Cove, you can snorkel, hike, shop zipline and learn more about the local culture. Then after a quick trip, you land in Turks & Caicos, where you can soak up the beaches, history and delicious local food and drinks.
One more day to enjoy onboard activities while cruising along the sunny seas, and then you are back to disembark in Ft. Lauderdale.
Book this cruise here.
Panama, Costa Rica & Caribbean Cruise – 10 Days
Discover Grand Turk, Colombia, Costa Rica, and Jamaica and pass through the freshly updated Panama Canal locks. On this route, you will be staying on the elegant Emerald Princess.
Explore the mysteries of the Old City in Colombia, experience Panama and tell everyone how you went through the Panama Canal locks, see the colorful wildlife in Costa Rica and splash around the breath-taking waterfalls in Jamaica.
With four days at sea in between, you will have plenty of time to party, savor the amenities, dine at the many onboard restaurants and get closer with loved ones.
Book this cruise here.
Mexican Riviera Princess Cruise – 7 Days
Embark from Los Angeles to three of the most exciting and lively cities in Mexico. On the Majestic Princess, have a cocktail at the pool and go dancing at night while kids enjoy youth club activities and family meals.
Travel the Sea of Cortez as you party in Cabo, lounge on white-sand beaches in Mazatlan and shop for authentic goods in Puerto Vallarta before you return to California.
Book this cruise here.
Queensland Princess Cruise – 14 Days
See the eastern coast of Australia during 14 days onboard the Sapphire Princess. Indulge in world-class gourmet dining, multi-deck pools and social activities and plenty of family or romantic fun.
Over the seven stops, you will visit the iconic city of Sydney, enjoy the tropical excellence of Cairns, have fun on the dunes and witness the majesty of the Great Barrier Reef.
Book this cruise here.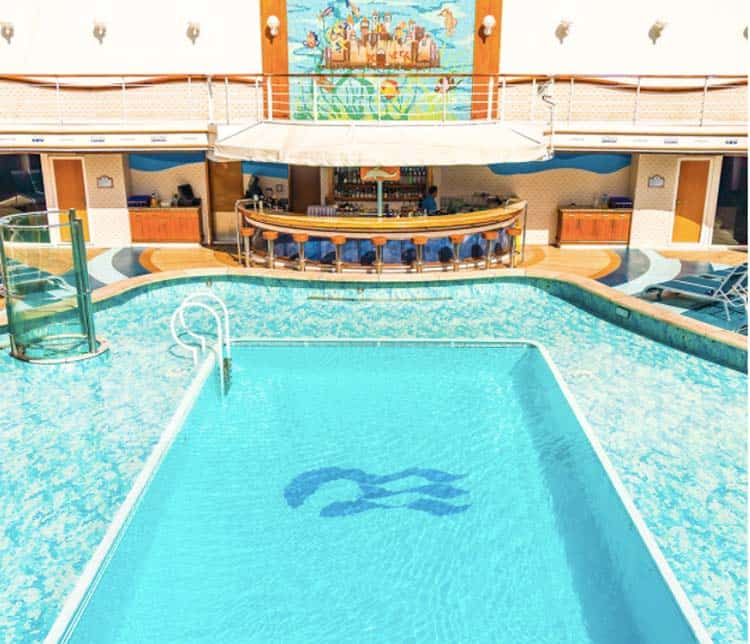 Mediterranean, Greek Islands, Italy Cruise – 7 Days
Are you looking for a European island-hopping adventure? Aboard the Regal Princess, you will visit the hottest spots in Europe for beach fun, island parties, rich culture and some of the best food in the world.
With stops in Athens, Santorini, Kotor, Sicily, Naples and Barcelona, you are sure to fall in love with this ocean excursion.
Book this cruise here.
Japan and South Korea Cruise – 6 Days
Tour the gorgeous lands of Japan and South Korea on this unique cruise on the Diamond Princess. This cruise is full of delights with freshly prepared sashimi, cultural performances at the modern theater and the unforgettable, custom-built Izumi Japanese Bath.
On this culture-focused cruise, you will get to see famous temples, ceremonies, war sites, and shopping centers of Japan and South Korea. Visit stunning mountain tops and then relax on the oceanside pools on this one-of-a-kind cruise.
Book this cruise here.
Sydney to NYC Princess Cruise – 71 Days
This World Cruise tours the oceans from Australia to the USA with stops in incredible countries like Indonesia, United Arab Emirates, Egypt, Greece, Croatia, Spain, England, Iceland, Canada and more.
You truly get to see the world as you experience vastly different cultures and climates. On this trip, you will be traveling on the Coral Princess, which was voted best mid-sized cruise ship for service.
With award-winning onboard chefs, sports activities, spas, entertainment, youth programs and on deck lounging, you will never run out of onboard fun.
Book this cruise here.
Alaskan Glacier Voyage – 7 Days
How many times has someone told you how magical an Alaskan cruise is?
Now you can experience it for yourself on this glacier adventure as you chug along the coast aboard the Grand Princess, which boasts comfortable elegance.
On this route, you will see unparalleled views, wildlife and natural wonders. See the stars like you never have before and truly relax at The Sanctuary. Most importantly, you get to devour remarkably fresh fish and witness Glacier Bay National Park.
Book this cruise here.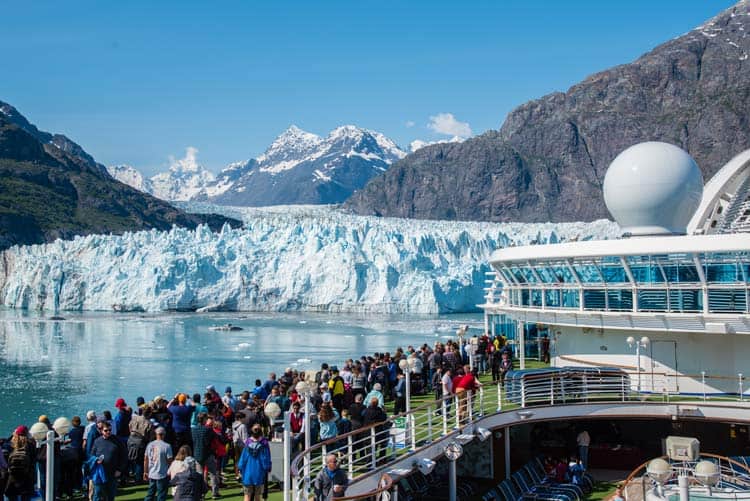 Iceland & Greenland – 16 Days
Vacation in the lands of waterfalls, folklore and sea towns. Once you embark from London on the Island Princess, you will stop in seven smaller but stunning cities and towns across England, Ireland, Iceland and Greenland.
Feel the magic at the Blarney Castle in Cork, rejuvenate in the Blue Lagoon in Reykjavik and spot polar bears along the icebergs in Nanortalik — all while dining on fresh seafood and enjoying vast ocean views.
Book this cruise here.
Antarctica & Cape Horn Princess Cruise – 16 Days
Talk about a bucket list cross-off. Be one of the lucky people who get to explore Antarctica onboard this top sea-going cruise on the Sapphire Princess.
With a focus on nature, you can see penguins, battlefields, go sea kayaking and even camp among the wildlife on this journey.
In between, you will behold the rugged and stunning landscape of the Antarctic Peninsula. You can always stay warm on the ship and enjoy fresh food, casinos, spas and family activities.
Book this cruise here.
Plan Your Cruise Vacation
Believe it or not, there are hundreds more Princess Cruises trips to choose from. Whether you are looking for a quick 3-day escape or a 107-day trip around the world, Princess Cruises has a vacation catered to you.
Right now, they have incredible seasonal deals and family package options, so you can get the best price imaginable. Start planning your vacation here.