If you love wildlife, Africa and volunteering, a unique opportunity in Zimbabwe might be right up your alley.
From August 3-17 of 2016, guests at the Stanley and Livingstone Safari Lodge can be part of an once-in-a-lifetime experience by participating in an Elephant Relocation Safari at Stanley and Livingstone Private Game Reserve, located in Zimbabwe.
Expert analysis of a local elephant monitoring program has found that that the Stanley and Livingstone Private Game Reserve will start to show reduced ecological carrying capacity for elephants in the near future. This is worrisome because if a reserve becomes overpopulated with elephants, it will not only negatively impact the elephants, but the entire ecosystem and its inhabitants.
Based on research carried out by the Reserve Manager, the Reserve aims to move and reduce the current elephant population by 5 – 7% to maintain an ecological equilibrium. Only bull elephants will be moved into neighboring national parks, keeping disturbance to the herd at a minimum.
While assisting the grounds crew in the safari, volunteers will have the rare opportunity to witness these amazing creatures in their natural habitat.
The safari will also provide adventure hungry travelers with the unique opportunity to give back to the planet and observe the translocation operation from the air, by helicopter. Stanley and Livingstone Safari Lodge is set within the game-rich Victoria Falls Private Game Reserve, a stone's throw away from the famous falls. Transportation can also be arranged to visit Victoria Falls, a natural wonder of the world and only an approximate 10-minute drive from the reserve.
For additional information, readers of Go Adventure Travel can visit: https://www.mantiscollection.com/elephant-relocation-safari-2016/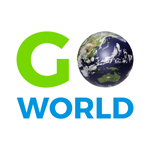 Latest posts by Go World Travel Magazine
(see all)