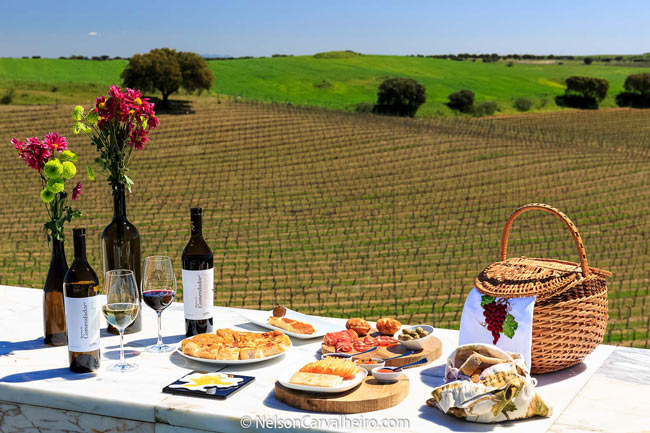 While some destinations can feel saturated by decades of mass tourism, Portugal has surfaced as a fresh, quality alternative to countries like France, Italy and Spain.
Portugal is being noticed and has been recognized by many newspapers and magazines, including The Guardian, Condé Nast Traveller, Forbes, The New York Times, El País, CNN, World Travel Awards, the Best Of Wine Tourism, Great Wine Capitals, Catavinum and many more. These awards recognize the country's tourism excellence.
Wineries in Portugal
Besides the valuable historical and cultural heritage, travelers can also appreciate and enjoy the many natural wonders it has to offer, such as the stunning gold sand beaches, Douro Region's unmatched beauty, Alentejo's wheat covered golden plains, Lisbon's seven hills, the green Azores islands and Madeira Pearl of the Atlantic – and that's just the beginning.
Besides the landscape's diversity, Portugal is rising as a popular destination due to its delicious gastronomy and award-winning wines.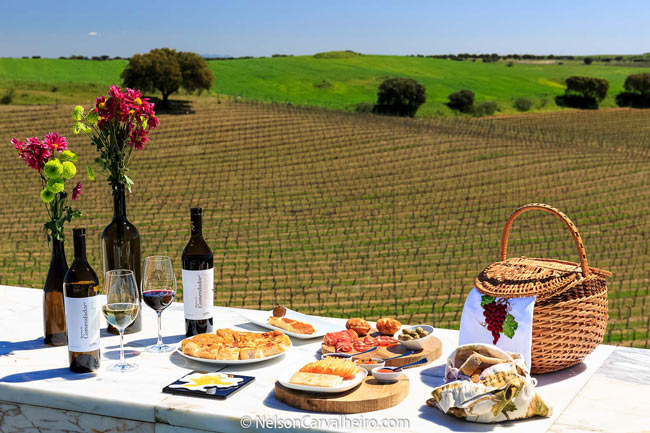 It's incredible that in such a small country, there are so many wine regions producing such a vast diversity of exceptionally good award-winning wines. This means that no matter where you are planning to stay throughout Portugal, you'll have no trouble finding good wine to drink or wineries to visit. Portugal has one of the oldest demarcated wine regions in the world. Wine is deep-rooted in Portugal's history and cultural identity, and it is at the heart of the very essence of the Portuguese soul.
If travelers truly want to experience Portugal, they should do so through its wine – or more specifically, through wine tours and experiences.
Portugal is a somewhat unexplored and unknown destination for most world travelers. Wine Tourism in Portugal set out to create experiences that aggregate the very best this country has to offer and made it available for online research and booking. Recommendations, access to private wineries and heritage hotels, special dinners with the chef, lunches in the middle of the vineyards and your very own personal oenologist are just a few examples of how you can experience Portugal through its wine.
Such experiences allow you to get to know places, people, and wine tastings that are not available to the common tourist. Instead, you can experience wine the way a local would, as if you were a family member.
If you are planning on visiting Portugal, there are tours that make sure you don't miss out on anything. For example, you can book a wine and historical tour in Lisbon, a full day experience that includes a visit to Lisbon's historical Centre with a private guide and driver, a regional lunch and, to conclude, during the afternoon you will learn about the Age of Discovery and visit some of the major landmarks of that time.
You can also book a 3-Day experience in Oporto that includes visiting Porto's Historic Centre and visit to the Port Wine Cellars with a private guide that gives you a glance of what this region has to offer. It will stimulate your curiosity to discover the splendid Douro region. There are more tour options in other regions too.
For the true wine connoisseur, one of the most respected wine journalists in Brazil, Marcelo Copello, gives you a wider knowledge of the different wine regions. For food lovers, Nelson Carvalheiro, a travel blog award winner, inspires you to discover Portugal that is faithful to its cuisine origins.
For those who like to set a pace that fits their travel style and have everything arranged to their preferences and needs, there are plenty of customized tour experiences available.
Above all, Wine Tourism in Portugal seeks to increase Portugal's value and acknowledgement by giving world travelers the opportunity to enjoy it through genuine and authentic experiences with savvy natives.
Editor's Note: This article was developed in partnership with Wine Tourism in Portugal. To learn more about Wine Tourism in Portugal, see www.winetourismportugal.com
Latest posts by Janna Graber
(see all)