Editor's Note: We're all dreaming of travel ahead. Here's some inspiration for future adventures. We share places, products and activities we recommend. If you make a purchase using a link on our site, we may earn a commission.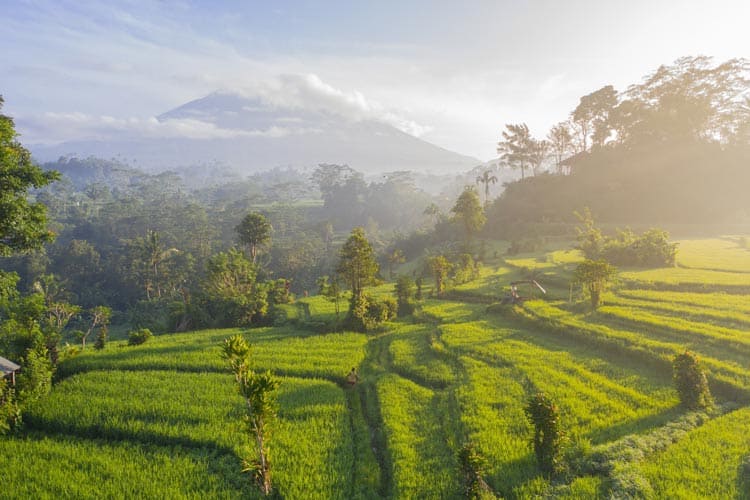 When I decided to go to Bali, I spent months planning and reading blogs and all the things you "need to know before going." I wrote the information down, I researched everything twice and did all the things you're supposed to do before going on a vacation to a foreign country.
And, let me tell you — none of it was true. But don't get discouraged. I will be going back to Bali a million times over, but I will do it completely differently.
So, if you want to visit the Island of the Gods, you should, but you really should know exactly what you're getting into. Also, I almost died on this trip three different times from an assortment of sickness and near-crashes. So what I'm relating is very accurate from my personal experience.
It should also be noted, that while I am American, I am teaching in China. So I was flying to Bali from there, but I don't think that affects anything I'm about to tell you.
Malaria is a Real Thing
Take. Malaria. Pills. Or get the shot. Do whatever you need to do. I don't know why, even being an experienced Asian country traveler, I never considered Malaria a real issue, but it was. I was traveling with another teacher and both of us got extremely sick at the end of our trip.
We panicked because it wasn't any of the signs of the normal "Bali Belly" that most foreigners get, and we had every malaria symptom. Malaria symptoms take about a week to appear, and we'd been there almost two. Thankfully, we're both in the clear now (about a week after returning from Indonesia), but it was very scary for a few days there. Don't risk it, please.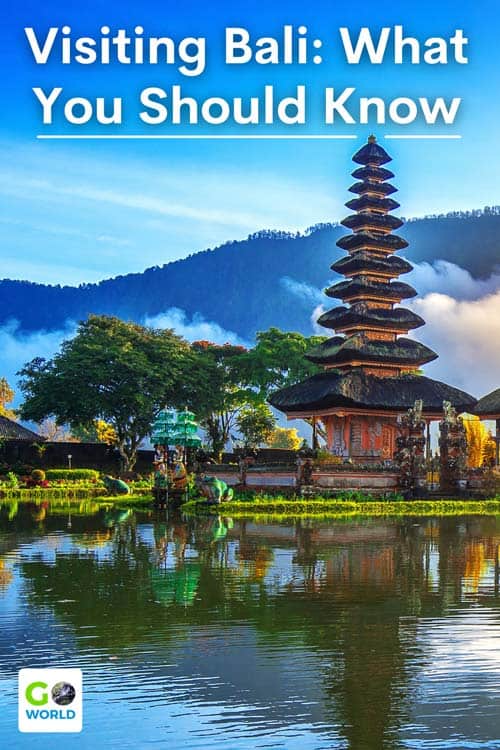 You Don't Need to Worry About a Visa
Before leaving, everything I had researched said that Americans need a visa to visit Bali and that it can be purchased upon arrival at the Denpasar Airport for $25. This information may have been accurate last summer, but it is not the case now.
We got off the plane, walked through customs, grabbed our bags and left. No sign of anyone getting/purchasing a visa anywhere. No one mentioned it, they just stamped our passports and sent us on our way.
Take More Money than You Think You Need
We took a lot of Chinese cash and changed it over, and the rate for change was terrible. Additionally, everything costs more money than you think. Everything!
Indonesia is one of the cheapest travel countries in the world, but Bali prices are jacked up considerably to account for the recent influx of "Instagram Tourism."
The touristy areas of Kuta, Ubud, Canggu and Seminyak were extremely expensive. However, Ubud was considerably cheaper than the others. For example, a coffee that costs $4 in busy Kuta costs only 75 cents in Ubud, so plan your money that way.
We didn't realize this and spent the few days of our trip in Kuta Beach and burned through just as much money in those three days that we did the next seven days in other areas of the island.
However, it should be noted that Australian dollars change over extremely well, so all the Aussies we met had no trouble with the money situation.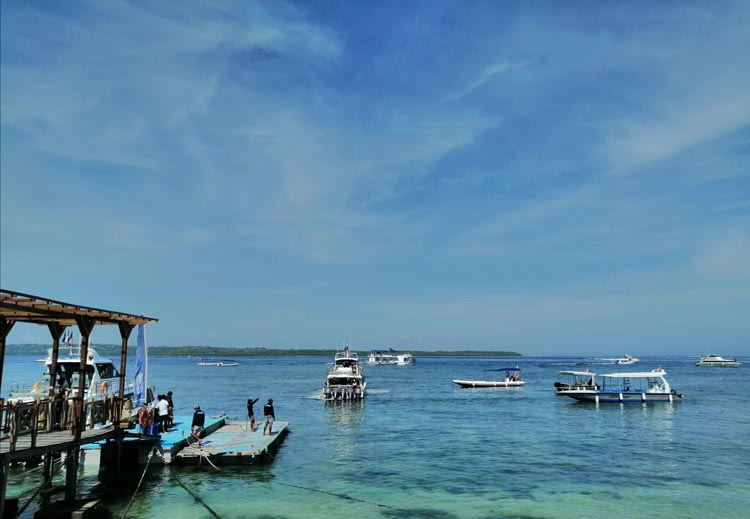 The "Real Bali" That You're Looking for is Nusa Penida
While Bali was amazing, it was packed with tourists. Every local is trying to sell you something, and you're constantly being heckled by taxi drivers or children selling bracelets.
On the flip side, we traveled to Nusa Penida for one day and wished we'd spent our entire trip there.
A relatively undeveloped island southeast of Bali, Nusa Penida offers picturesque cliffs, ocean views, pristine beaches, hikes and cheap food that we thought would be all of Bali. Everyone flies around the rice-paddy-covered island on little scooters, and every single turn offers new views and picturesque places.
We booked our ferry tickets online because we wanted to make sure that hotel pick-up and drop-off were available for both ends, but other people had no trouble buying tickets at the port and then negotiating for taxis on the island.
There is a 20,000 rupiah charge (about $1.50) once you arrive on Nusa Penida as a tourist fee because you aren't a local, so have cash ready to hand over at the toll stand.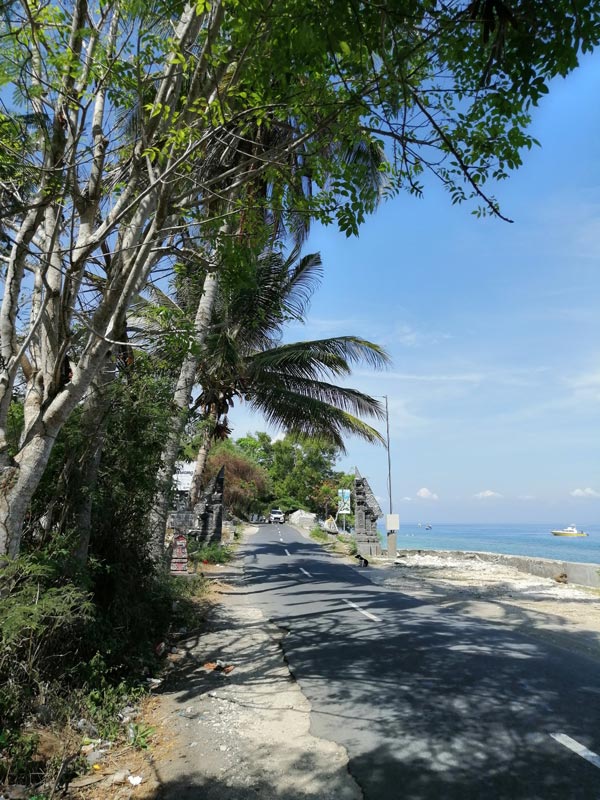 Plan for Scooter Accidents
This is a painful reality. We drive scooters every day in China, so it wasn't new to us, but the Indonesian traffic is like nowhere else on earth. There are no road rules. They drive on the left side of the road, and they drive as fast as possible through the jam-packed streets.
If you aren't confident in your scooter skills, don't risk it. Just take a scooter taxi or Grab Bike everywhere. It costs about the same to keep calling rides as it does to rent a bike for the day, so it's worth it to not risk you driving.
We never got in any accidents, but every other foreigner we met on our 12-day trip was scraped up pretty badly from wrecks. Also, don't drink and drive scooters. We met about a dozen people with the same story: scooted to the bar and wrecked going home in the dark. Just say no. Just grab a taxi bike.
Everyone is Nice, and Almost Everyone Speaks English
Don't worry about the language barrier, because most of the locals speak English, and the whole island is full of tourists from Europe and Australia, so you'll have no problems.
Also, we've visited quite a few Asian countries, and so far Indonesians are absolutely our favorite. Everyone we met was so kind. If they tried to sell you things you just say, "No, thank you," and they leave you alone or tell you that you're pretty. A win-win really.
So, there you have it. Bali is stunning, and an absolute dream vacation destination if you go with your eyes open. I figured out the ins and outs so you don't have to. Hopefully, my next visit to the Island of the Gods will be much more magical.
Book This Trip:
Ready to discover the majesty of Bali? You'll want to be prepared with the best flight deals and transportation bundles on Kiwi. Next, find hotel bookings, local restaurant favorites and best spots to soak in the beauty of Bali through TripAdvisor and Travelocity.
Get the most out of your trip by booking top-rated activities like the Mount Batur Sunrise Hike and Natural Hot Spring Tour with GetYourGuide. Cancel anytime up to 24 hours before the event for a full refund so you can plan your trip worry free.
Author Bio: Jordan Greene is a 20-something from Florida. She loves all things travel, iced coffee and purple pens. You can find her sale-hunting, planning a party or training to be a mermaid. Since graduating in 2017 with a professional writing degree, Greene has taught and traveled extensively throughout Asia. In case her mermaid career doesn't take off, she plans to be a sun-bleached writer on a beautiful coast somewhere.