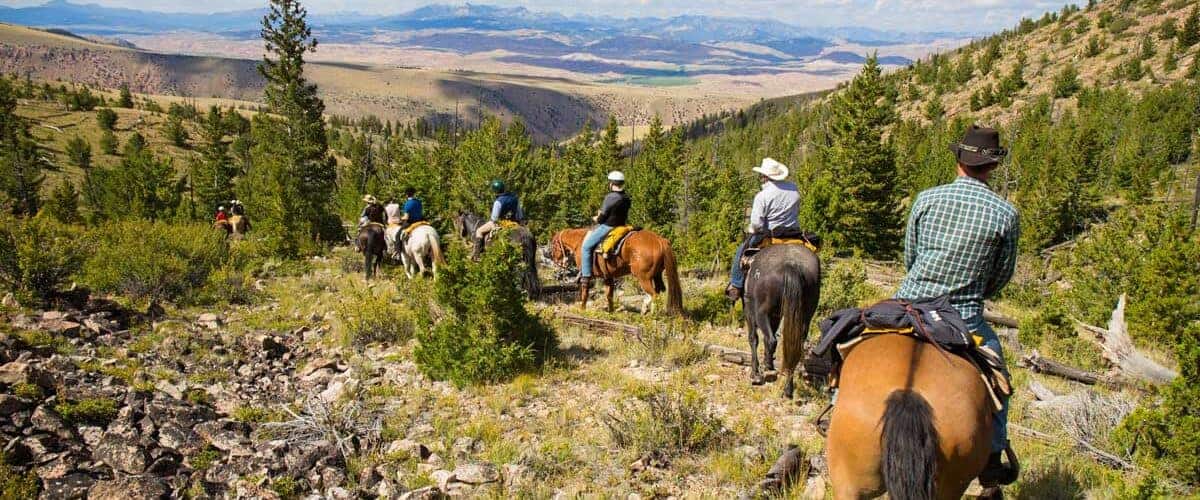 There are some vacations that become family legends with favorite stories pulled out year after year like treasured souvenirs. For many families, those treasured family memories take place at a dude ranch.
A dude ranch vacation is unique, from its remote scenic location to the new activities you can experience with your friends and loved ones.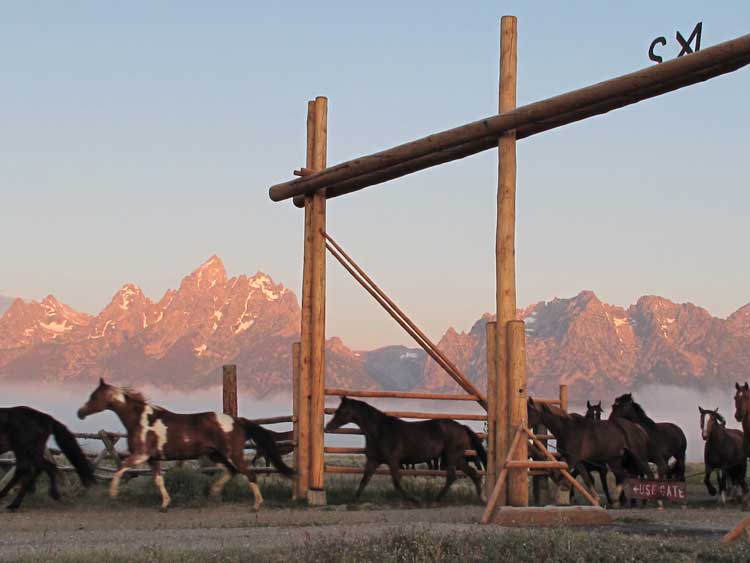 Dude Ranch Vacations
Dude ranches are the original western vacation dating back to the early 1900s, and horseback riding and western culture are often a big part of the experience.
But if you think dude ranches are just horseback riding and lodging in cabins, you'd be mistaken.
Here are seven things you may not know about dude ranch vacations.
1. Dude ranches are all-inclusive vacation experiences
When you arrive at a dude ranch, you simply unpack and then relax for the rest of the week. Everything is taken care of. All meals are included (more on that later), and so are most of your activities.
You can choose to unwind and relax on the ranch or you can try every experience on offer. The choice is up to you.
2. Dude ranches are found all over North America
While many dude ranches are located on the wide-open plains of the American West, others are tucked in rugged alpine valleys or near national parks. You can find dude ranches in the wild deserts of the Southwest or in the quiet expanse of the Canadian Rockies.
The Dude Ranchers' Association (DRA) was established in 1926 to promote dude ranch vacations and has almost 100 dude ranch members in North America. Each DRA ranch has met certain guidelines and standards, so you can be assured a top-notch dude ranch experience.
Every DRA dude ranch follows recommended COVID safety guidelines. No matter which ranch you choose, all of them are set in beautiful locations which will nourish your soul and body and provide plenty of wide-open space to social distance.
3. There is no such thing as one size fits all
When it comes to selecting a dude ranch, you can pick from a huge variety of options. From small, intimate ranches to large resort-style ranches, there is a dude ranch to fit every style and budget.
Many dude ranches have a structured children's program staffed by counselors, while others offer luxury spas or romantic dinners. Some ranches have a strong focus on outdoor adventure. There are even some pet-friendly dude ranches where you can bring along your four-legged friend.
DRA member dude ranches range in prices and are reasonably priced for everything that is included in your stay. Spend some time researching your next dude ranch vacation, and you're sure to find the perfect fit.
Horseback riding is a highlight at many dude ranches. Photo by Dude Ranchers' Association

Some dude ranches offer rafting as an experience. Photo by Dude Ranchers' Association

Fly fishing is available at many dude ranches. Photo by Dude Ranchers' Association

A dude ranch vacation offers many ways to spend time together. Photo by Dude Ranchers' Association
4. You can choose from a variety of activities
Horseback riding is a popular activity on dude ranch vacations, and you don't have to be an expert to ride. Your wrangler will match you with the perfect horse to suit your abilities and teach you the ropes on how to ride. Many guests find they are soon comfortable riding and become attached to their favorite horse.
Some dude ranches have a weekly guest rodeo, where guests can try their hand at different rodeo events, while others offer overnight, breakfast or lunch trail rides.
Many ranches offer outdoor activities like hiking, fishing, rafting, climbing, canoeing, archery or skeet shooting. Some provide cooking classes, art classes, trips to national parks and more.
Guests have plenty of opportunities to spend time with family or friends, from playing games to learning to line dance to watching the sunset each evening. You'll never be bored on a dude ranch vacation.
5. You're going to dine well!
The food is always a highlight on a dude ranch vacation. Skilled chefs serve up tasty fare that is sure to please young and old.
Some DRA member ranches have their own farm-to-table programs and serve some of the cleanest, healthiest food you'll find at an all-inclusive destination.
Meals are usually served family style (with your family or group) in a relaxed atmosphere that encourages treasured time together.
Find the dude ranch accommodation that fits your style. Photo by Dude Ranchers' Association

You'll find comfortable rooms to fit all budgets. Photo by Bryce Street

Choose from small cabins to larger lodges to fit your family or group. Photo by Dude Ranchers' Association

Southwestern style at an Arizona dude ranch. Photo by Dude Ranchers' Association

A dude ranch offers a cozy home away from home. Photo by Dude Ranchers' Association
6. Individual accommodations to suit your taste and budget
Every ranch is unique, but most offer individual cabins or lodging for each group of guests, whether you're a big family or a solo traveler.
Accommodations are rustic-chic with comfortable beds, western decor, individual bathrooms and more. Relax with a book in your cozy cabin or sit out front to watch the sunrise. Your cabin will be a comfortable home away from home during your stay.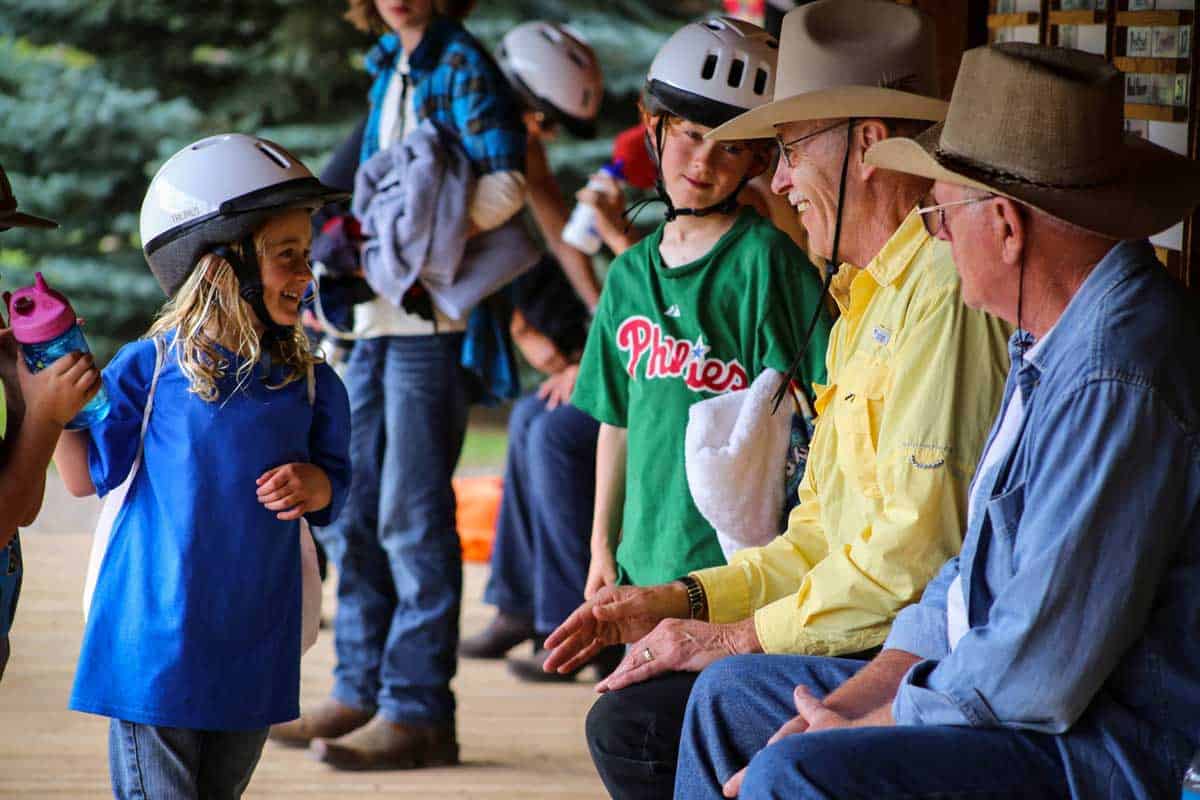 7. Dude ranches are perfect for multi-generational travel
While dude ranches are perfect destinations for couples, friends and solo travelers, they are especially popular for family vacations. With individual accommodations for your family and family-friendly activities, you can spend as much or as little time together as you want.
Guest ranches are well-suited for multi-generational travel because many activities are suitable for any age and interest. What a way to create treasured family memories.
These days, time spent together enjoying new experiences and the great outdoors is more precious than ever. Learn more and find your perfect ranch at the Dude Ranchers' Association.
Editor's Note: This post was developed in partnership with the Dude Ranchers' Association
Latest posts by Janna Graber
(see all)