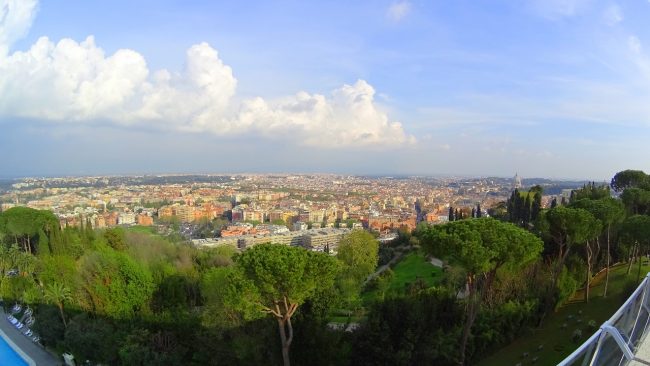 There are so many hotel options in Rome, many quite luxurious. I've had the opportunity to stay in most of the city's luxury hotels and while they may all be beautiful, only one offers something special, something extra. Only the iconic Rome Cavalieri, a Waldorf Astoria Hotel, offers spectacular views from its perch atop Mount Mario.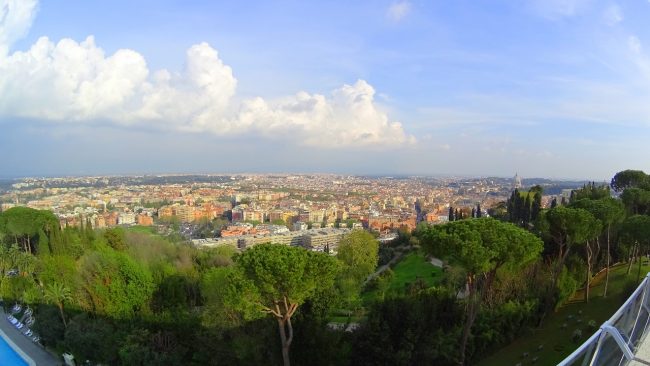 You know the hotel has a great location when you see the city's observatory right next door. Unlike most luxury hotels which are landlocked in the dense buildings of the city, the Cavalieri is located about ten minutes drive from the city center, on top of Monte Mario. This giant hill (although not one of the city's original seven hills) means the hotel has sweeping views across the entire city of Rome, taking in all its incredible and iconic landmarks. You can sit on your balcony and look out on the Colosseum and the Vatican.
An Oasis of Luxury
Aside from the postcard views of the city, the hotel is unique in another way in that it sits amid 15 gated acres of lushly landscaped grounds. There are walking trails, lawns and just an abundance of trees and green space surrounding the hotel. With most Rome hotels without any outdoor space, or maybe an interior courtyard, this is another wonderful unique feature of the Cavalieri.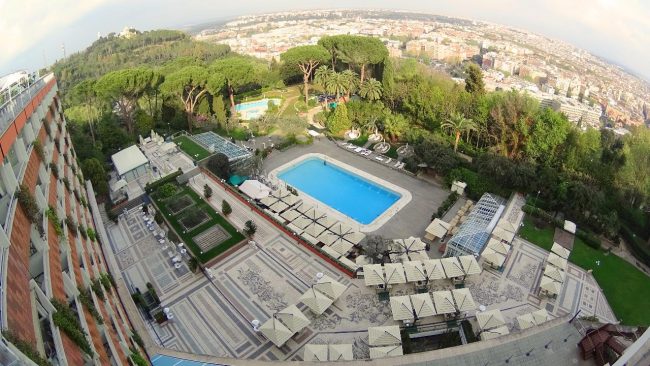 The hotel's rooms and suites all have great views (obviously the higher the floor, the better the view) and I had a chance to visit two of their spectacular signature suites. The Napoleon Suite is filled with period antiques and boasts a blue and marble bathroom truly fit for an Emperor. The Planetarium Suite, aside from a twinkling star ceiling in the bedroom and oversized furniture bought from Karl Lagerfeld's Paris apartment, has a truly mind-blowing roof deck (with a huge Jacuzzi, outdoor bar and party area for about 50 people) with the best views of any hotel suite in all of Rome.
A Foodie Heaven
I can't talk about the Cavalieri without talking about its restaurant, La Pergola, the only one in Rome with three Michelin stars. Just think about that, in what may be the world's greatest foodie city, there is only one restaurant with three Michelin stars and its La Pergola. There's also L'Uliverto, the hotel's more casual, yet still delicious Italian restaurant (which also serves an amazing Sunday Brunch).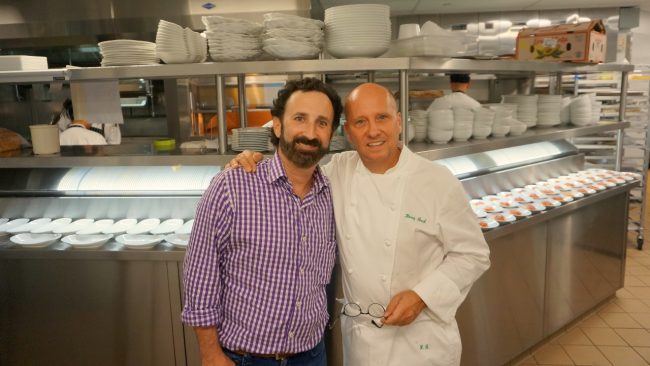 Spa Life
After a few meals with Chef Beck, it may be time for a workout or spa treatment. The hotel's Grand Cavalieri Spa Club (also popular with wealthy locals) is a full-service spa with a range of face and body treatments. There's also a Roman bath-esque indoor / outdoor pool, to accompany the luxury hotel's huge outdoor pool.
Staying in an Art Gallery
If you're coming to Rome for art, you may not need to leave the hotel as the Cavalieri boasts what must be the city (or the world's) best hotel art collection. Parts of the lobby and hallways are like an art galleries, with masterpieces hung on the walls. The highlight of the collection and the lobby is a giant, wall-sized painting by the master Tiepolo. It's protected by bulletproof glass and worth about $10 million.
As far as getting into central Rome, the hotel operates a small shuttle bus that leaves every thirty minutes from the hotel and drops off in front of the fabulous Bernini fountain in the Piazza Barberini.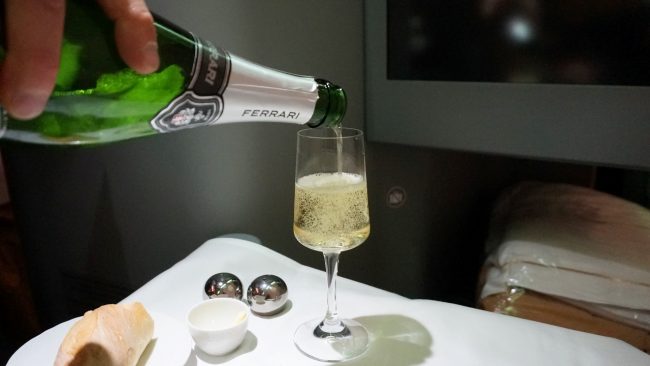 Getting There
A luxurious getaway to the Rome Cavalieri isn't right if you have to brave your way deep in Econony Class to get there. Do yourself a favor and try the amazing Business Class service of Alitalia and start your Roman adventure before you even take-off. I flew from JFK to Rome and it was more like flying in a fine Italian restaurant or staying in a luxury hotel, than being on a plane. Delicious Italian food and wine, great service and leather (flat-bed) seats made by the same company that makes Ferrari interiors.
Read more of Freddy Sherman's take on travel on his Go World Travel Blog. You can also follow more of his adventures at luxuryfred.com, on his luxuryfred Instagram feed and on his YouTube channel.
Latest posts by Freddy Sherman
(see all)