Machu Picchu is known around the globe as one of the great wonders of the new world. But as incredible as Machu Picchu is, there is much more to discover in Peru.
Travel in Peru
Peru is a diverse destination, with seasides, deserts, forests, countrysides and cities. Travelers to Peru can experience the true essence of the country by immersing themselves in the Peruvian culture and interacting with people whose ancestors were directly involved with the intricate construction of Machu Picchu.
Travel Video of Peru
In his video, Rhythms of Peru, filmmaker Nathaniel Connella showcases the hidden gems of Peru and allows travelers to see the country from a new and fresh perspective. Nathaniel traveled with Kuoda Travel, a locally-owned and operated tour company in Peru.
Rhythms of Peru is a co-production of The Tipsy Gypsies (thetipsygypsies.net) and Kuoda Travel (kuodatravel.com).
Read more about travel in Peru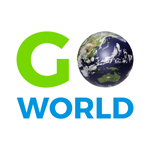 Latest posts by Go World Travel Magazine
(see all)